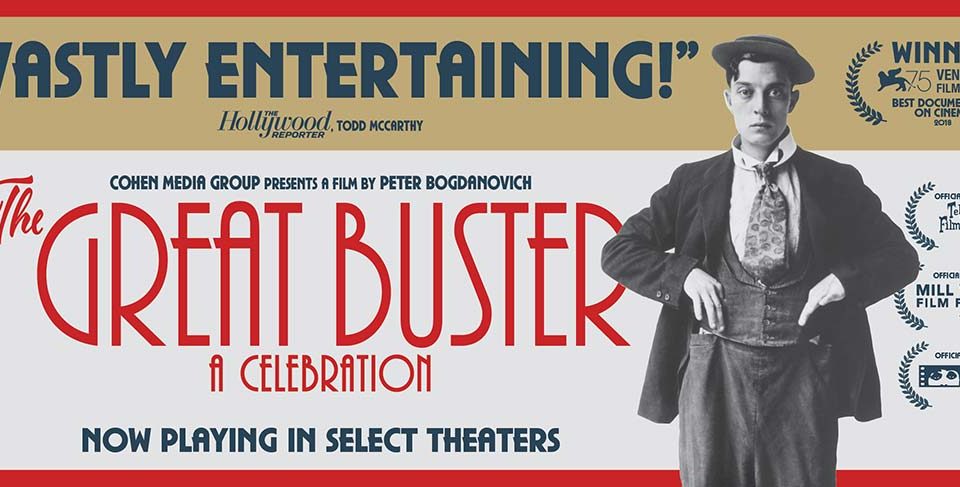 Angelino's who missed our screening at the Los Angeles Film Festival last month have a full week to catch Peter Bogdanovich's documentary, The Great Buster: A Celebration, at the Nuart Theatre starting Friday.
After winning the 2018 Venice Classics Award for Best Documentary on Cinema at the world's oldest film festival in Venice, Italy,  Buster plays North America's oldest film festival in Chicago. On October 19 at 1pm and 21 at 3:15pm, head to the 54th Chicago International Film Festival! We've also screened at festivals in Telluride, Deauville, Grand Lyon, and Mill Valley.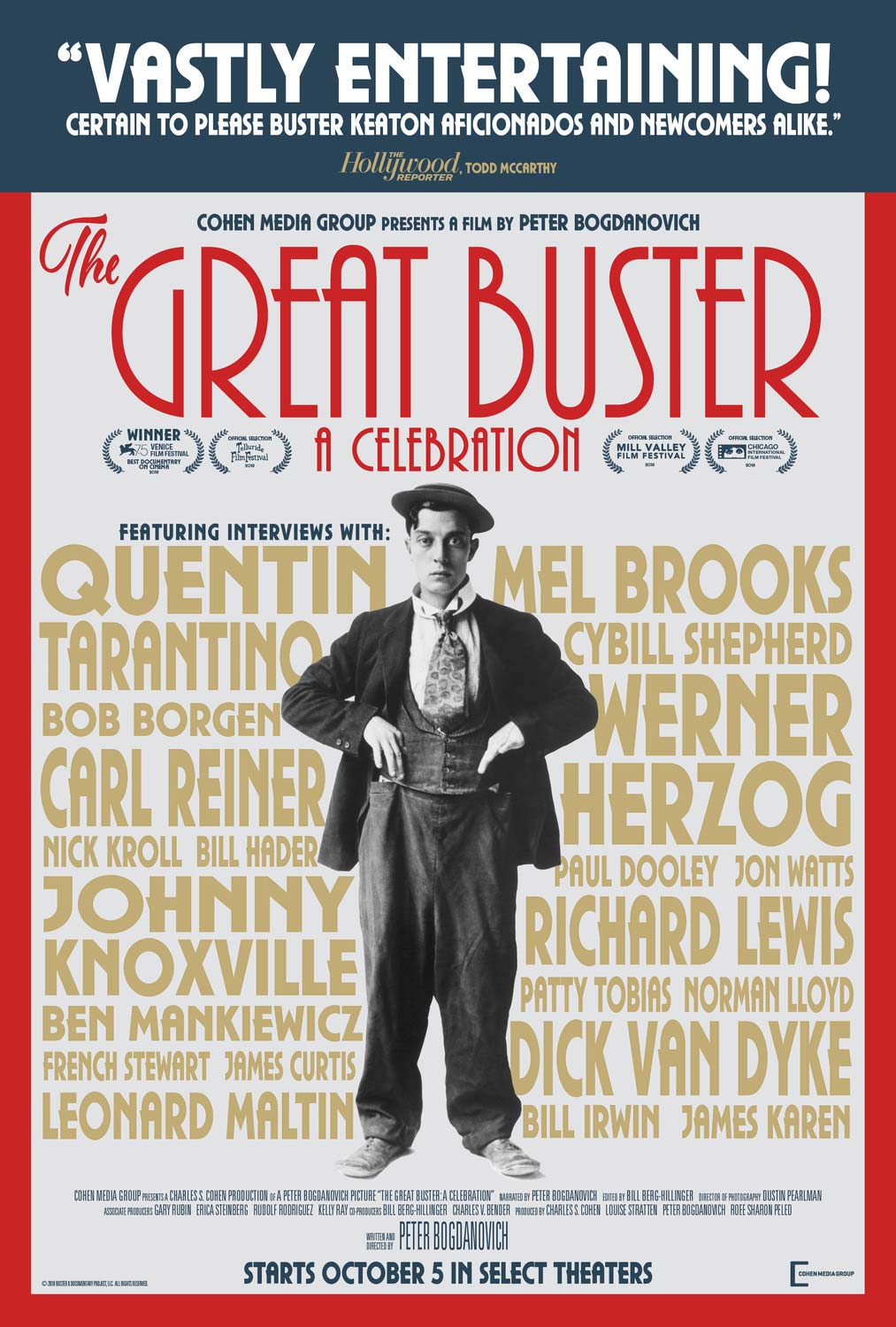 Ahead of the film's New York theatrical release on October 5, Cohen Media released the movie poster. For the film's Los Angeles engagement, Nuart Theatre published a letter from Peter about the film.
The critics continue publishing very favorable reviews of the doc including The New York Times, New Yorker, and Entertainment Weekly! We're currently 92% FRESH on Rotten Tomatoes!
Here's another clip from the movie where Spiderman Homecoming director, Jon Watts, illustrates how Keaton directly influenced his work.
Hurry and get your tickets for Buster's Nuart dates (October 19-24).
---
You might also like
---
---