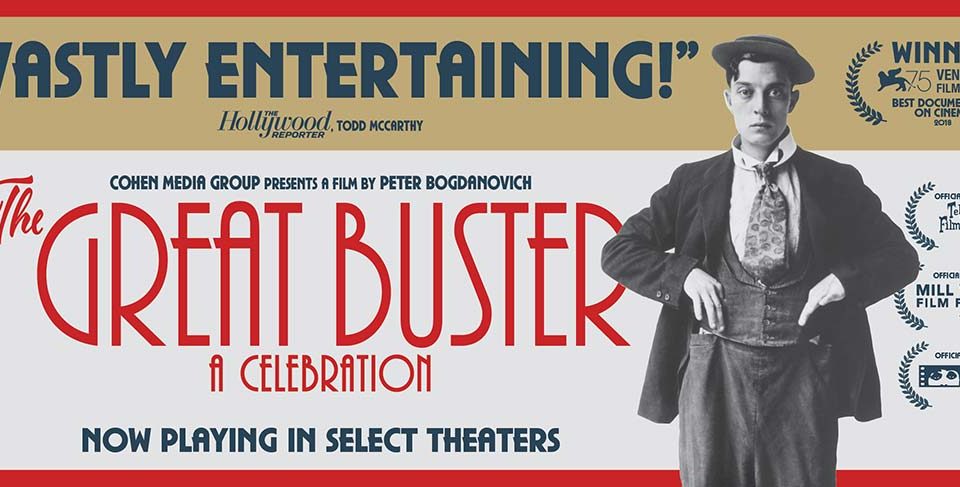 If you live in Los Angeles, then you can use your LA County Library card to watch Peter Bogdanovich's award-winning feature documentary on Buster Keaton, The Great Buster, for free!
Cohen Media Group also uploaded several of Keaton's classic films to the platform. We featured these newly restored 4K transfers in the documentary and they're absolutely stunning. Peter often mentioned that Steamboat Bill, Jr. is one of his favorites. You can also watch Sherlock Jr., Seven Chances, and Battling Butler.
If you're like me and thought the LA Public Library is the same as County, then don't worry. They're offering residents a 90-day temporary card during the pandemic. It took one minute to sign up and I received my virtual card several minutes later!
A large network of libraries include kanopy's services so be sure to check if you're eligible.

Finally, in order to "create a global, virtual gathering of those who love the movies," the American Film Institute started a daily film club. Each morning, they announce a film and yesterday's selection was Peter's 1971 classic, 'The Last Picture Show.' Cybil makes an appearance in our documentary.
I hope you are staying safe and healthy during this uncertain time. The comedy of Buster Keaton is a great way to lift your spirits!
---
You might also like
---
---