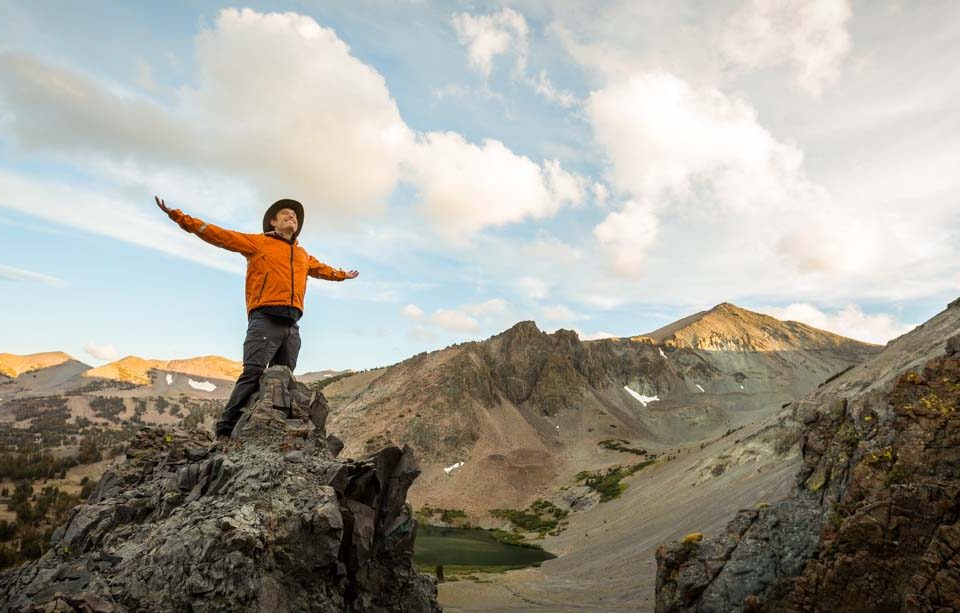 For the fourth year in a row, I'm excited to share this photographic journey through 2016…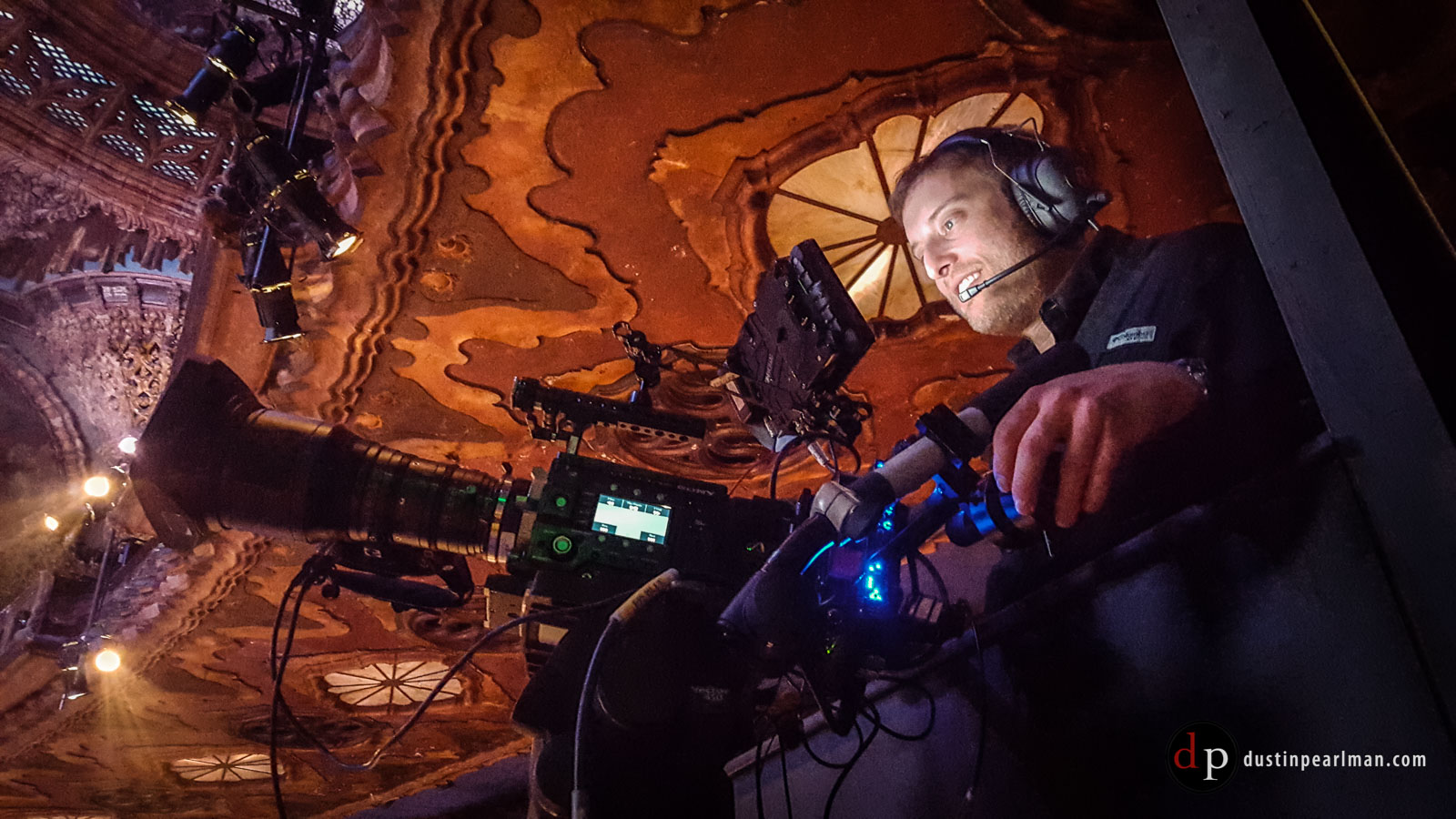 We spent Valentine's Day weekend at the historic Theatre at the Ace Hotel shooting a Grammy showcase for Universal Music Group.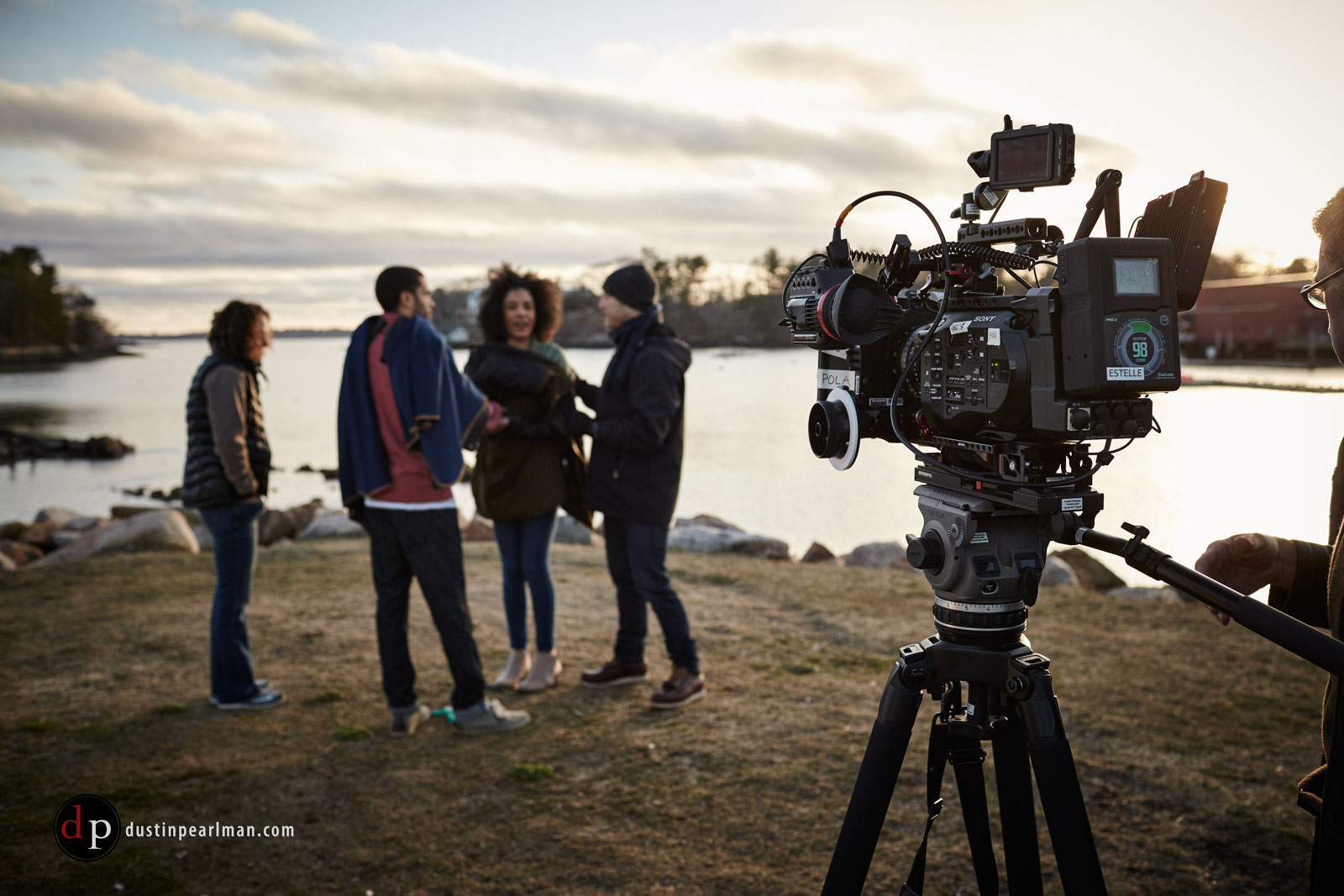 Braved icy New England temperatures to shoot a commercial for Hologic. Because I attended middle and high school in the area, it's always special for me to shoot in Boston.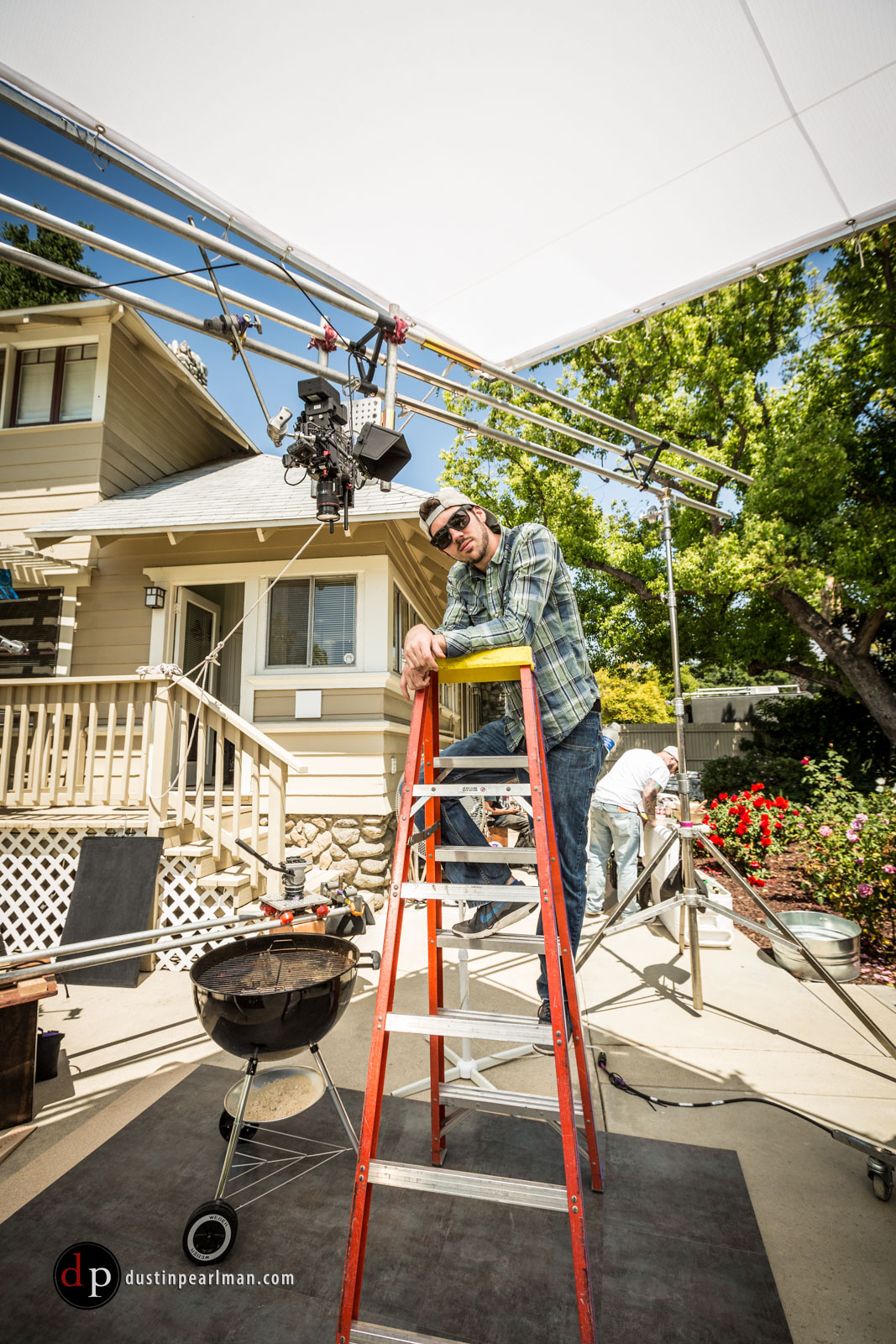 My long-time Gaffer, Austin Michaels poses with my camera as it tries to avoid the high heat of the Weber grill below as we filmed several KC Masterpiece recipes.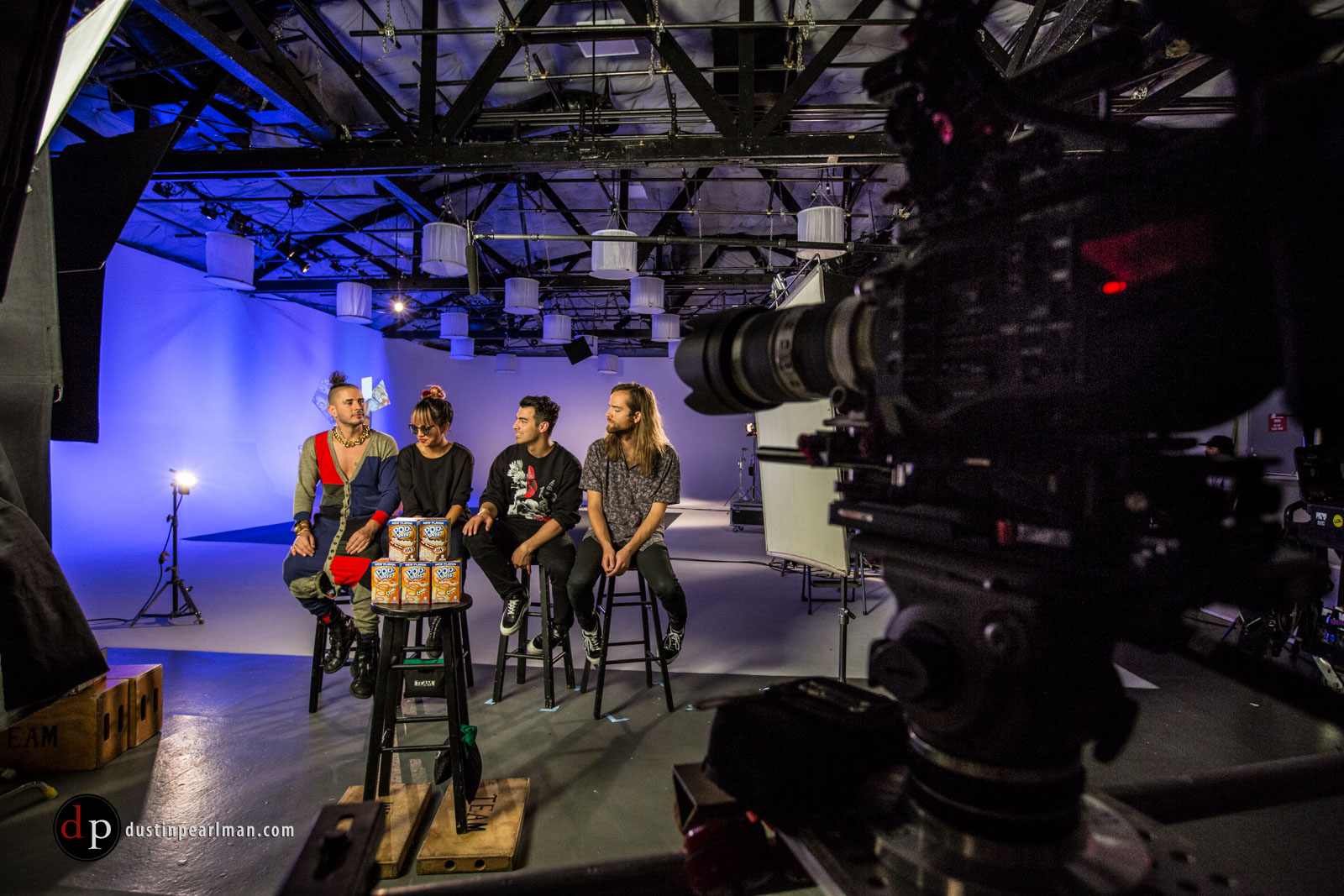 Had the pleasure of working with some big musicians for the Pop-Tarts mash-up series of videos. DNCE brought great energy to the screen as their infectious hit, "Cake by The Ocean" topped charts this year.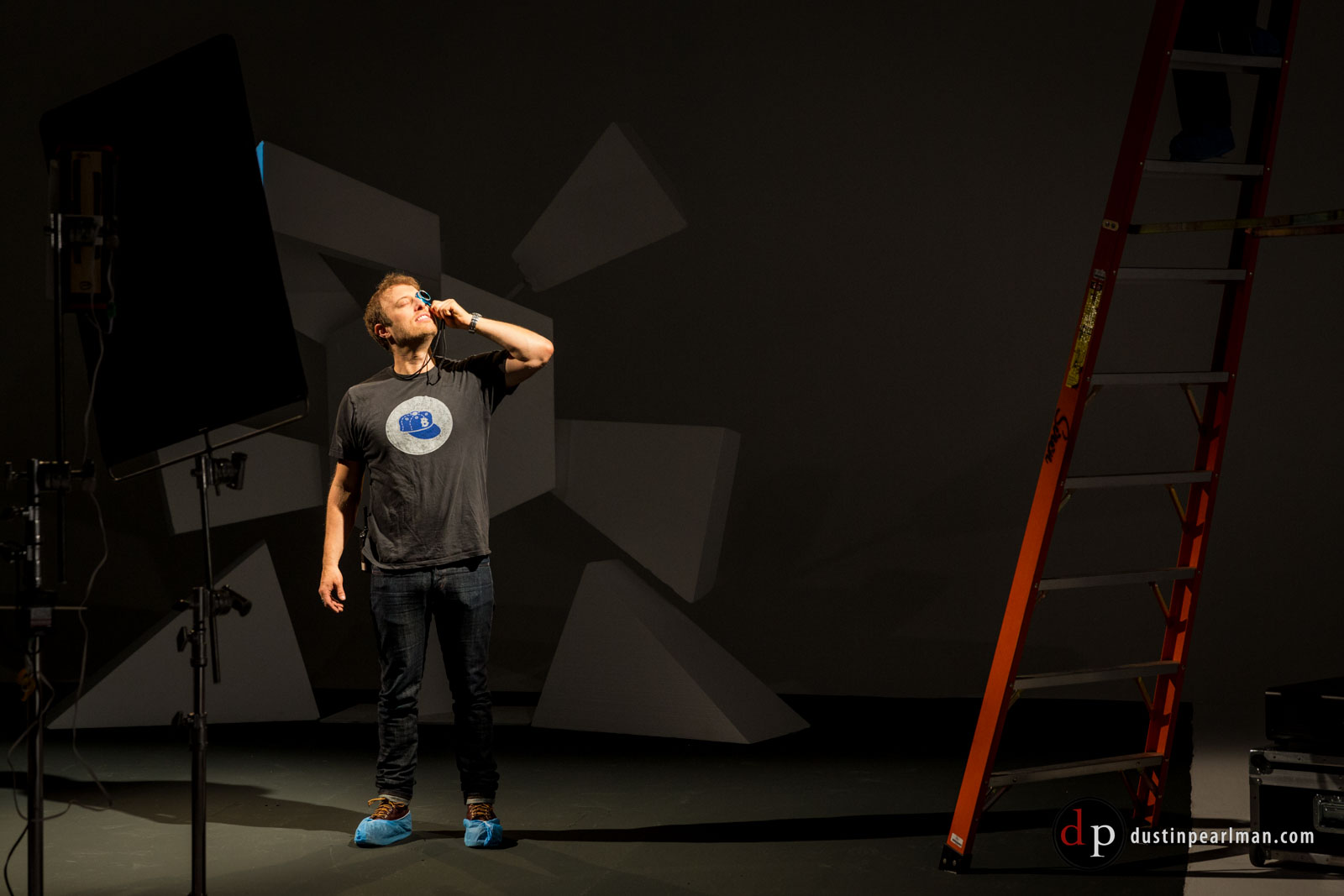 That unique video sculpture behind me posed some technical limitations on how I could light the artists on the Pop-Tarts gig.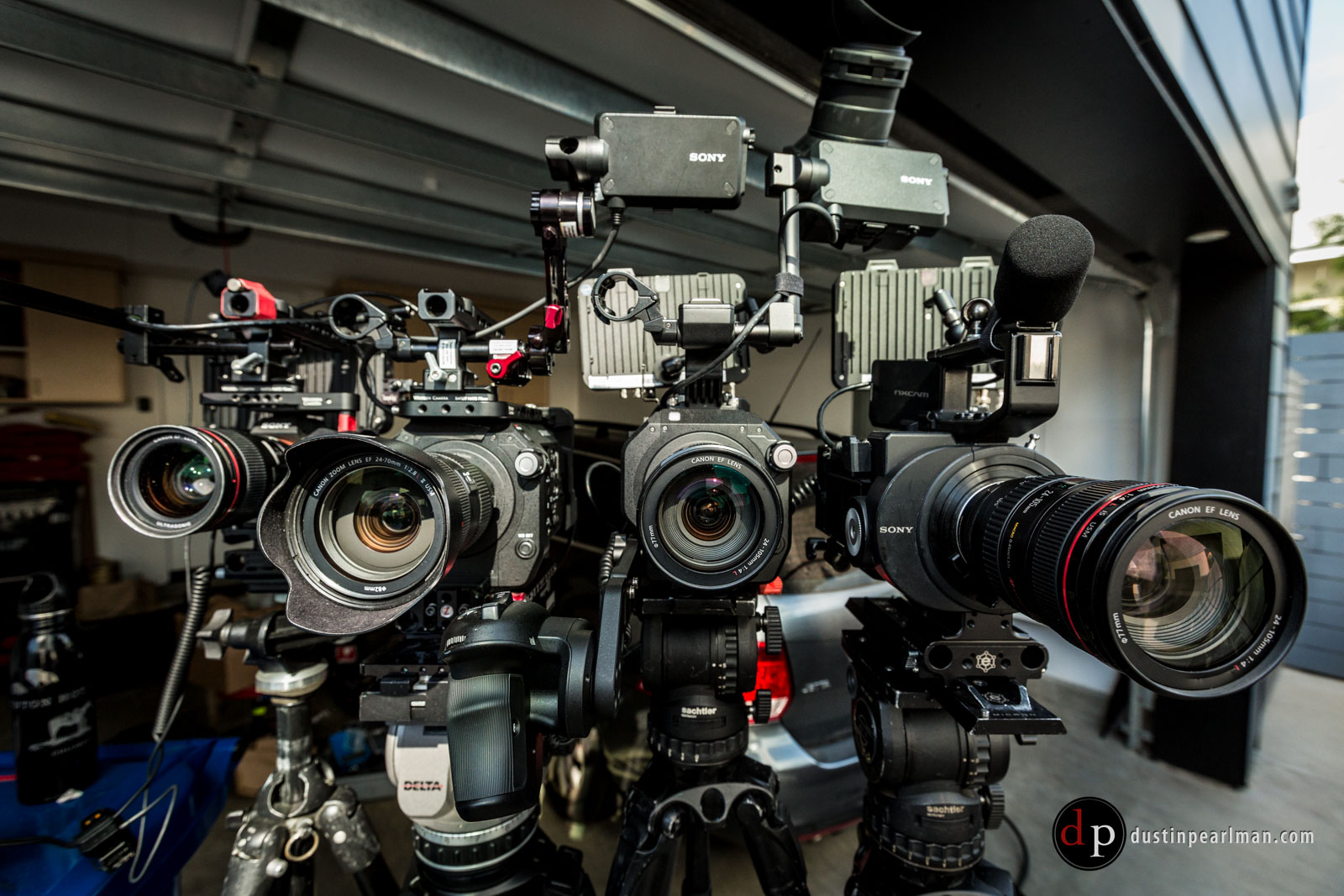 John Brankin and I set up a gaggle of cameras to run some codec, compression, and gamma tests on a variety of Sony cameras.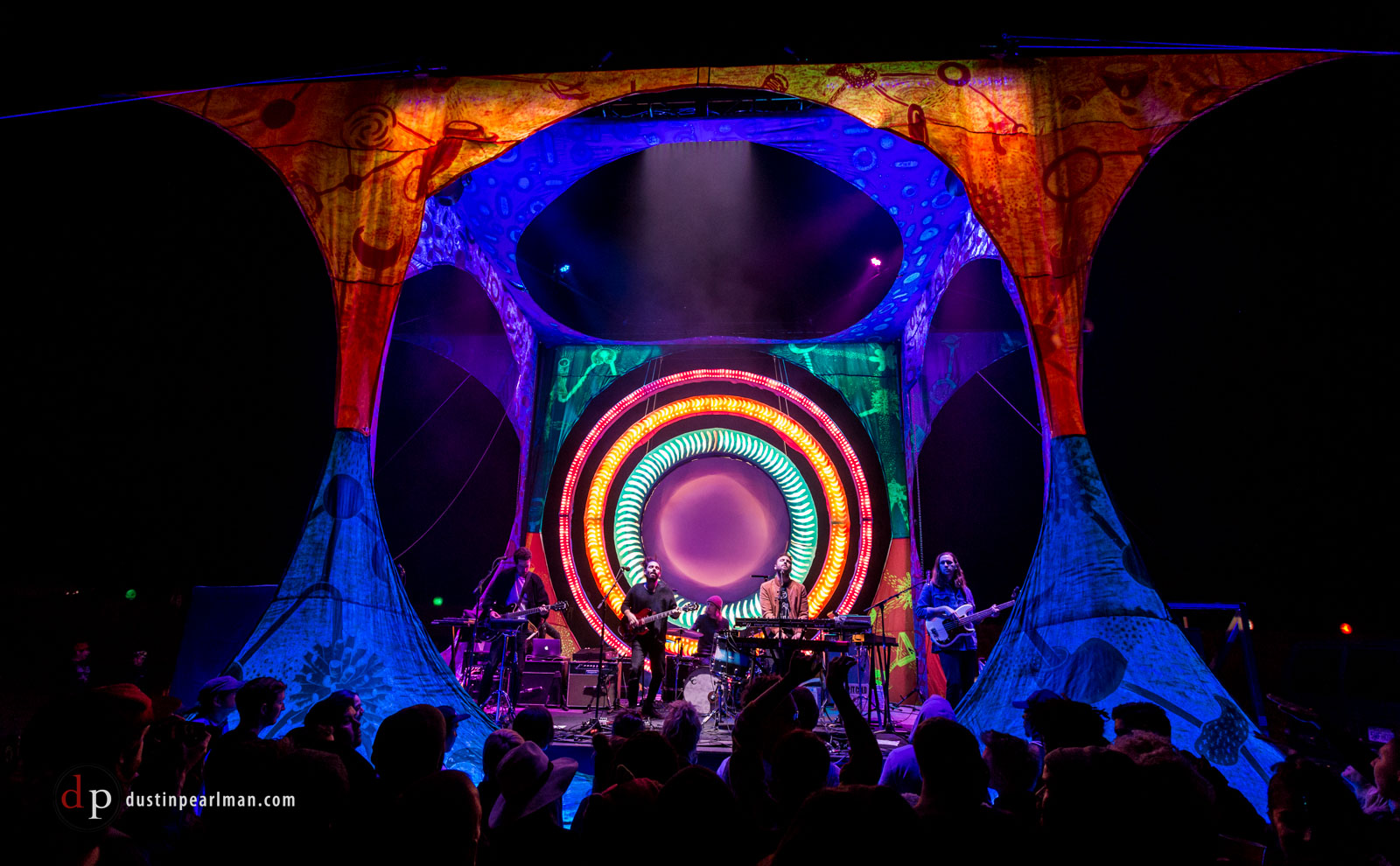 The variety and caliber of concerts that I witnessed in 2016 will be hard to top. Seeing Local Natives play in a canyon at Form Arcosanti in Arizona was a highlight (and one of my only professional shows of the year).

Drove around the streets of Los Angeles for a good chunk of the night for a TV pilot. No harness, no problem, right?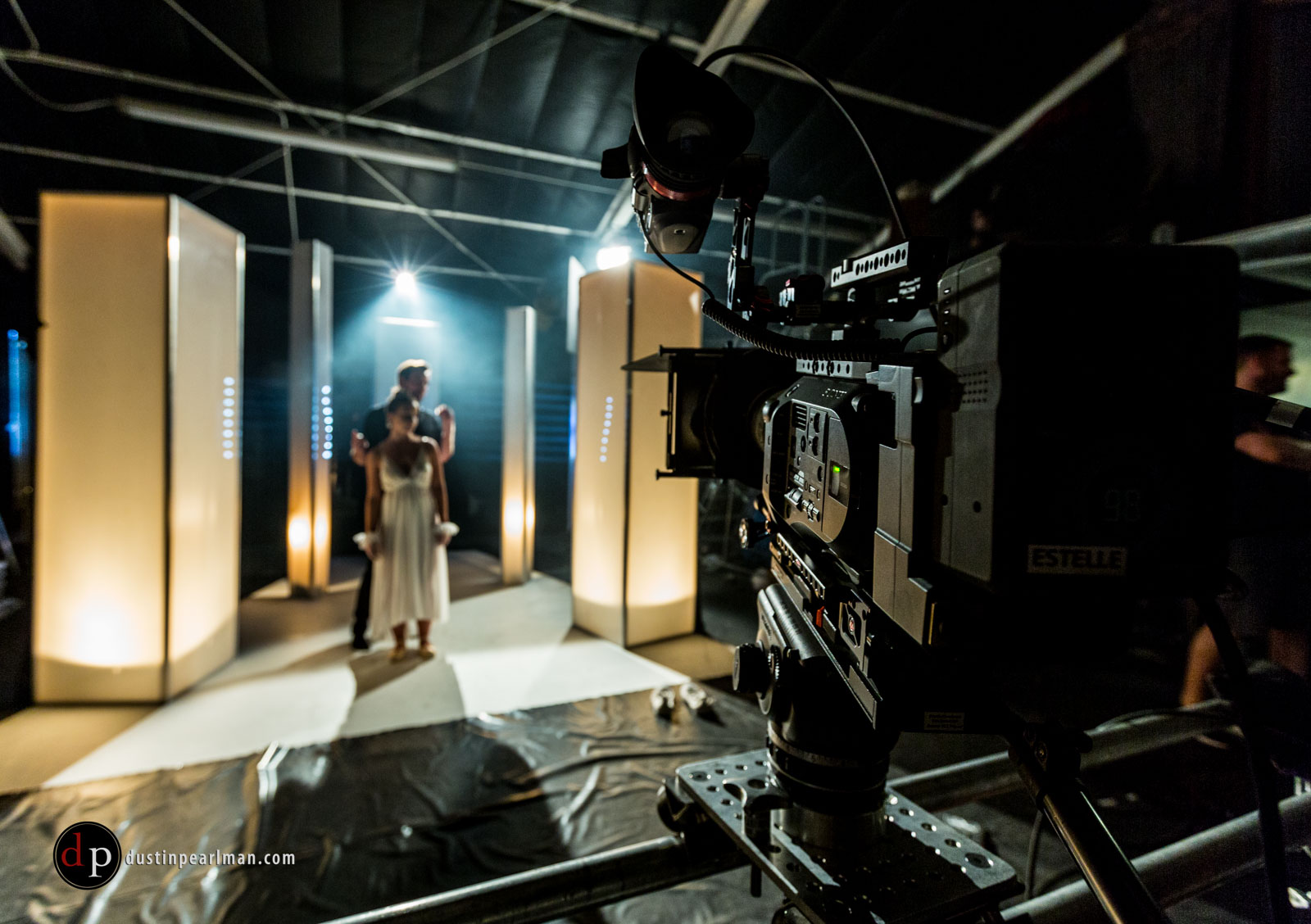 After several years of trying, James Kapner and I finally had a chance to collaborate with LA's super talented musician, Jesse Nolan and his latest band, "Caught a Ghost."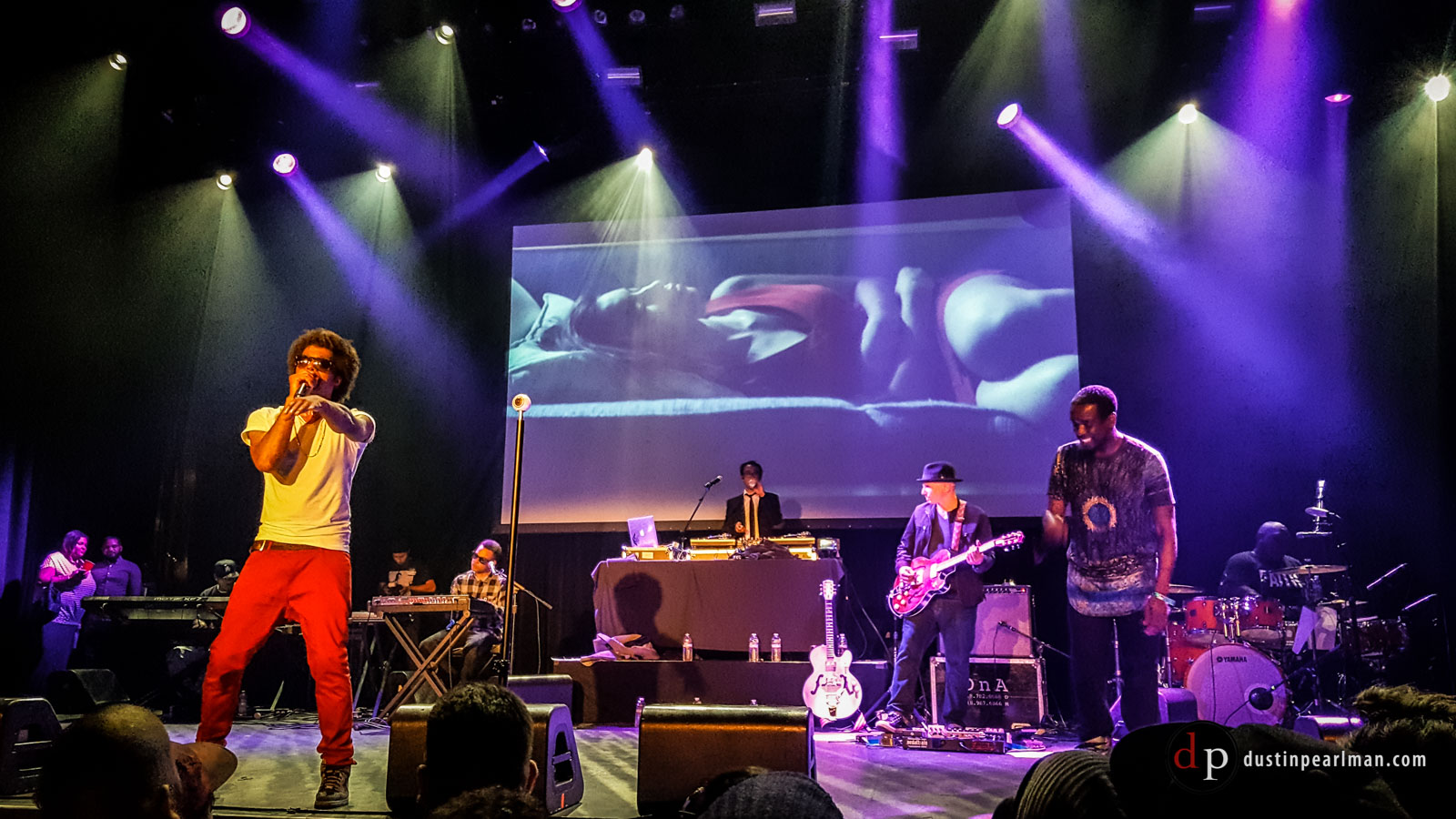 The Pharcyde played a rousing set complete with video installation at the Novo downtown. Their penultimate song, "Sins" featured the music video that we shot last year.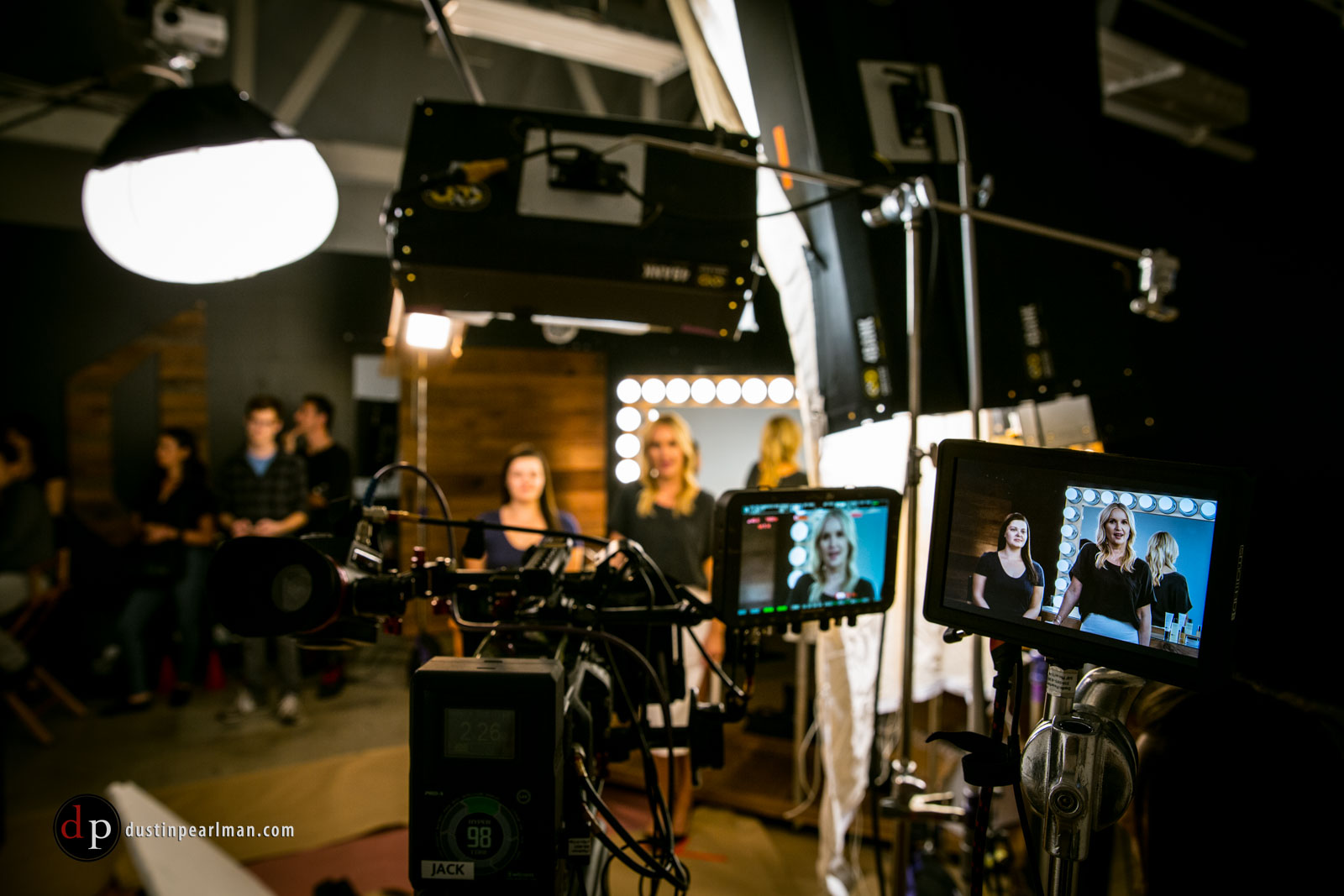 We flooded our set with soft light for this make-up tutorial/commercial for PCA Skin products.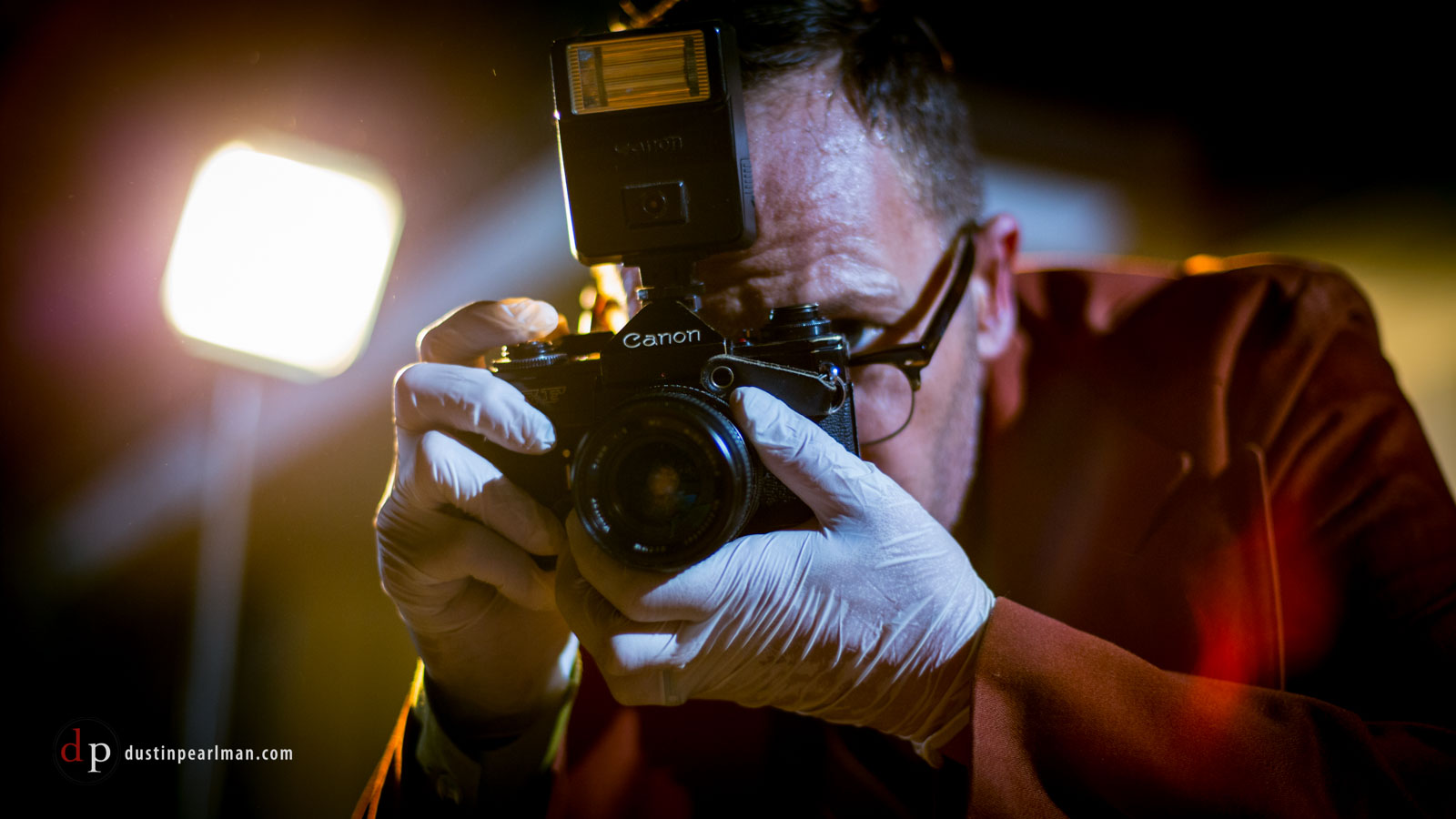 I spent 41 days serving as A-Camera Operator on the new Investigation Discovery series, "Betrayed." This is my favorite still that I grabbed during rehearsal.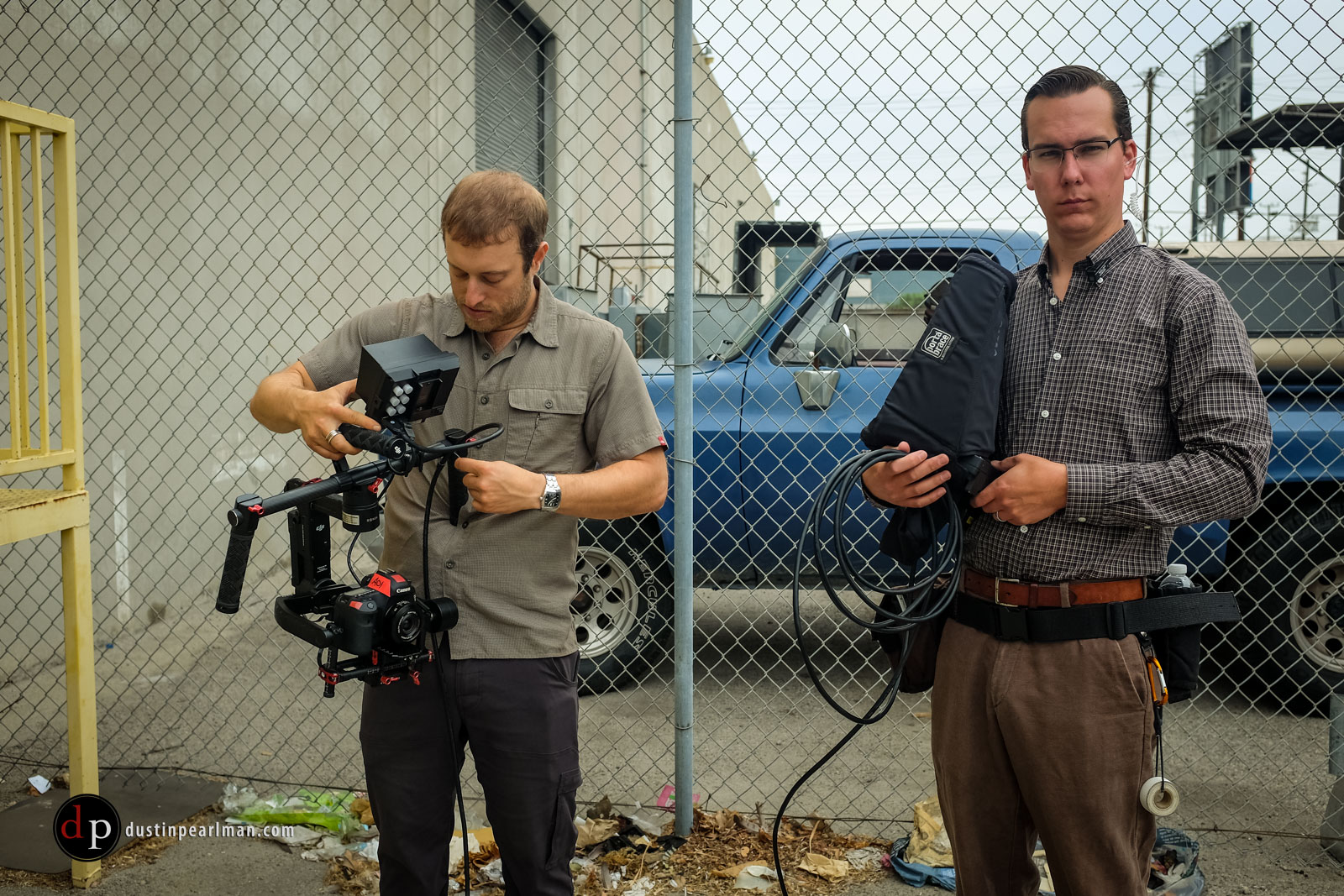 I'm grateful to have had some on-the-job-training with the DJI Ronin gimbal on "Betrayed." The learning curve is pretty mild and the system allows for some cool moves.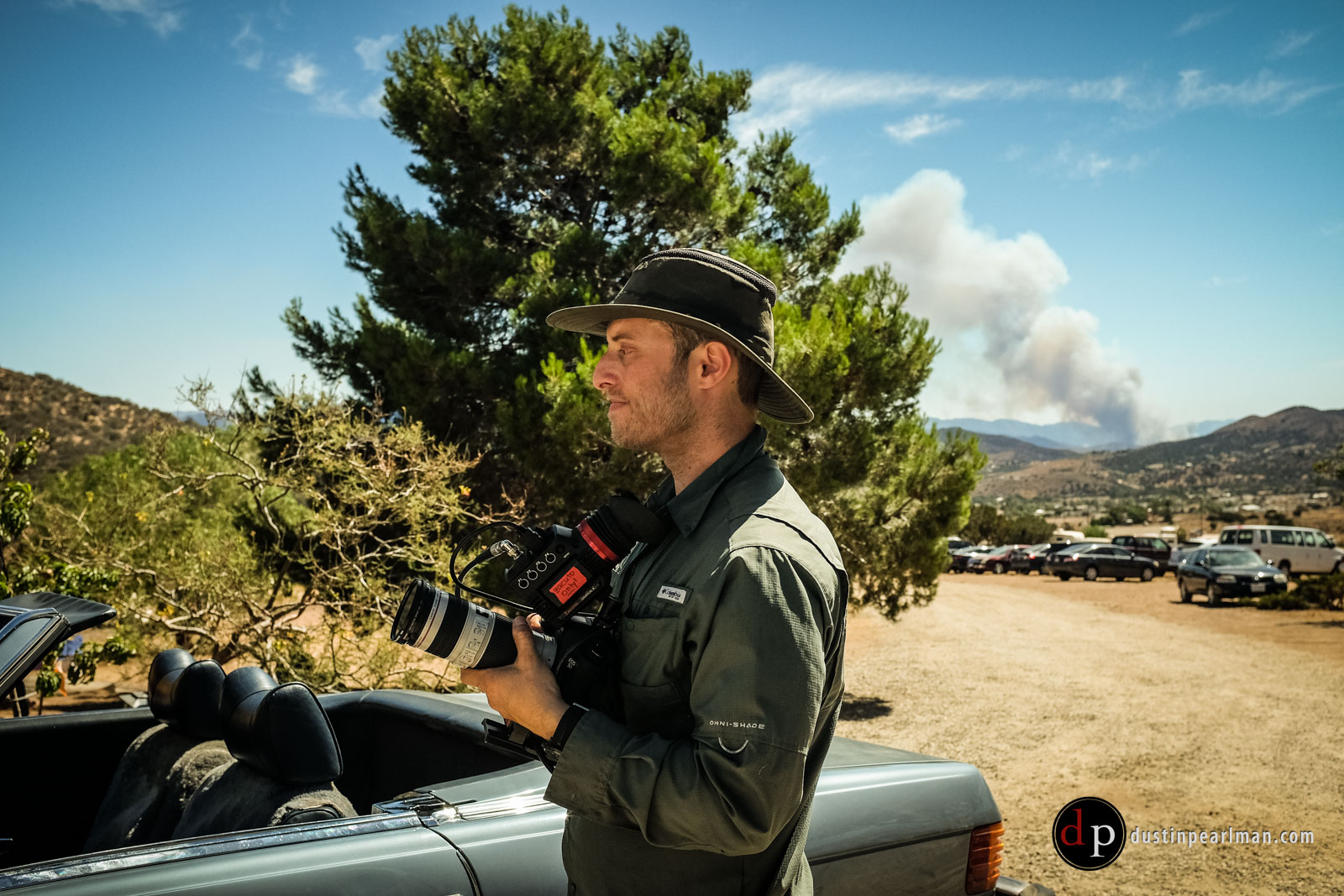 We had a unique perspective on the start of the devastating Sand Canyon Fire while shooting in Acton on our final day of production on "Betrayed."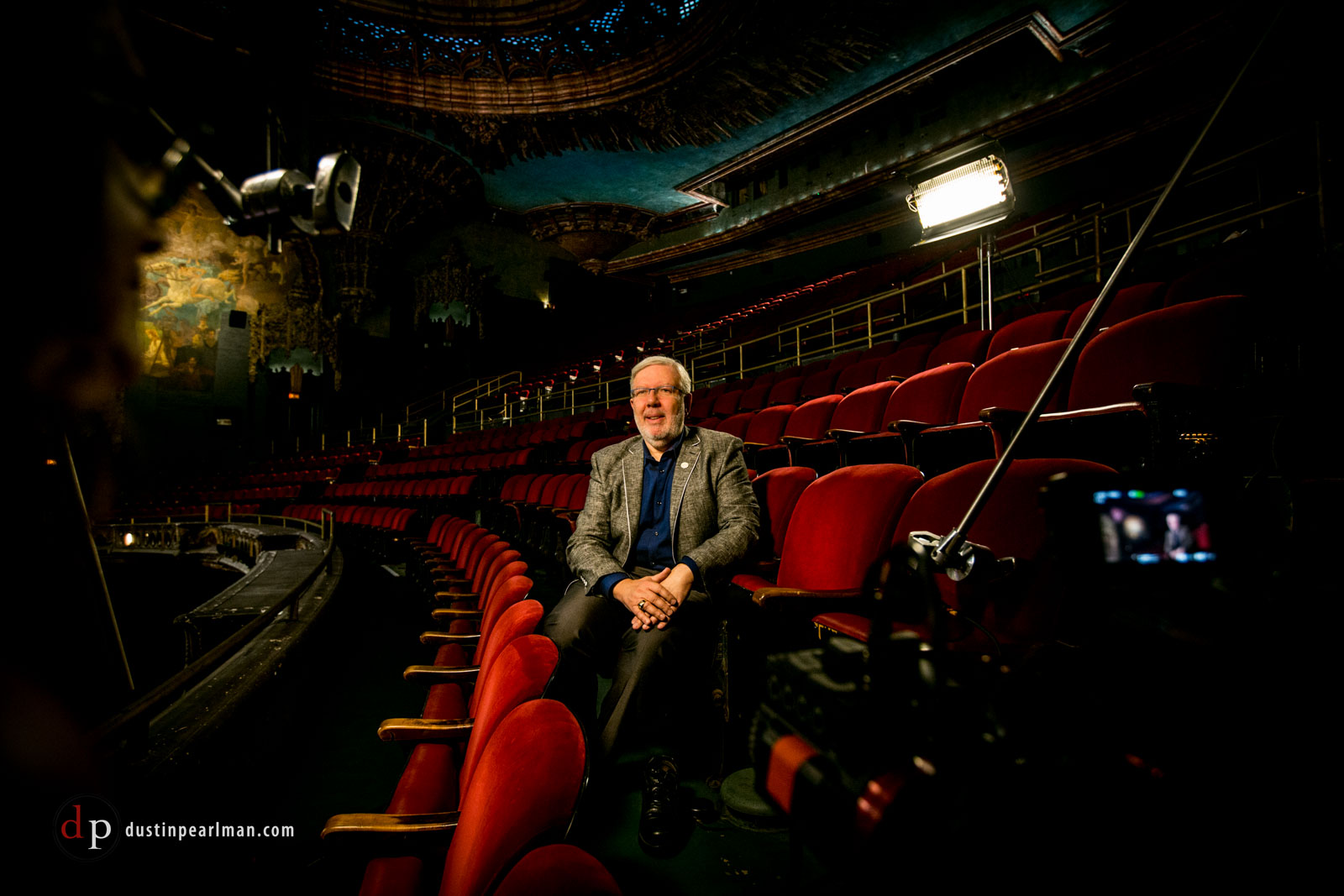 Returned to the Ace Hotel six months later to shoot Leonard Maltin as part of April Wright's upcoming documentary, Movie Palaces.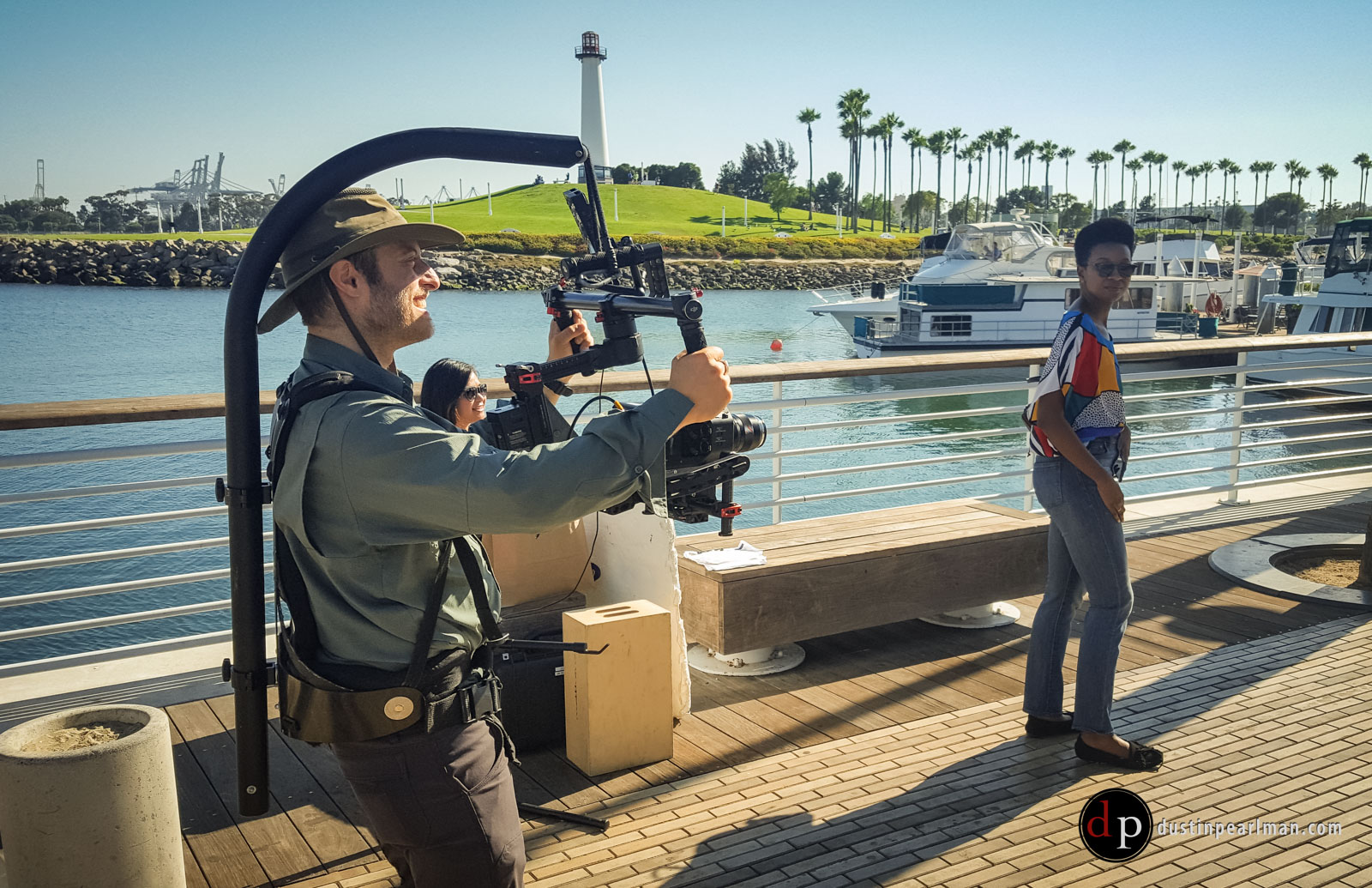 I learned a valuable lesson on a shoot a few weeks earlier where I flew a RED Scarlet on a Ronin without the aid of an Easy-Rig. My arms would've been jelly without it on this shoot!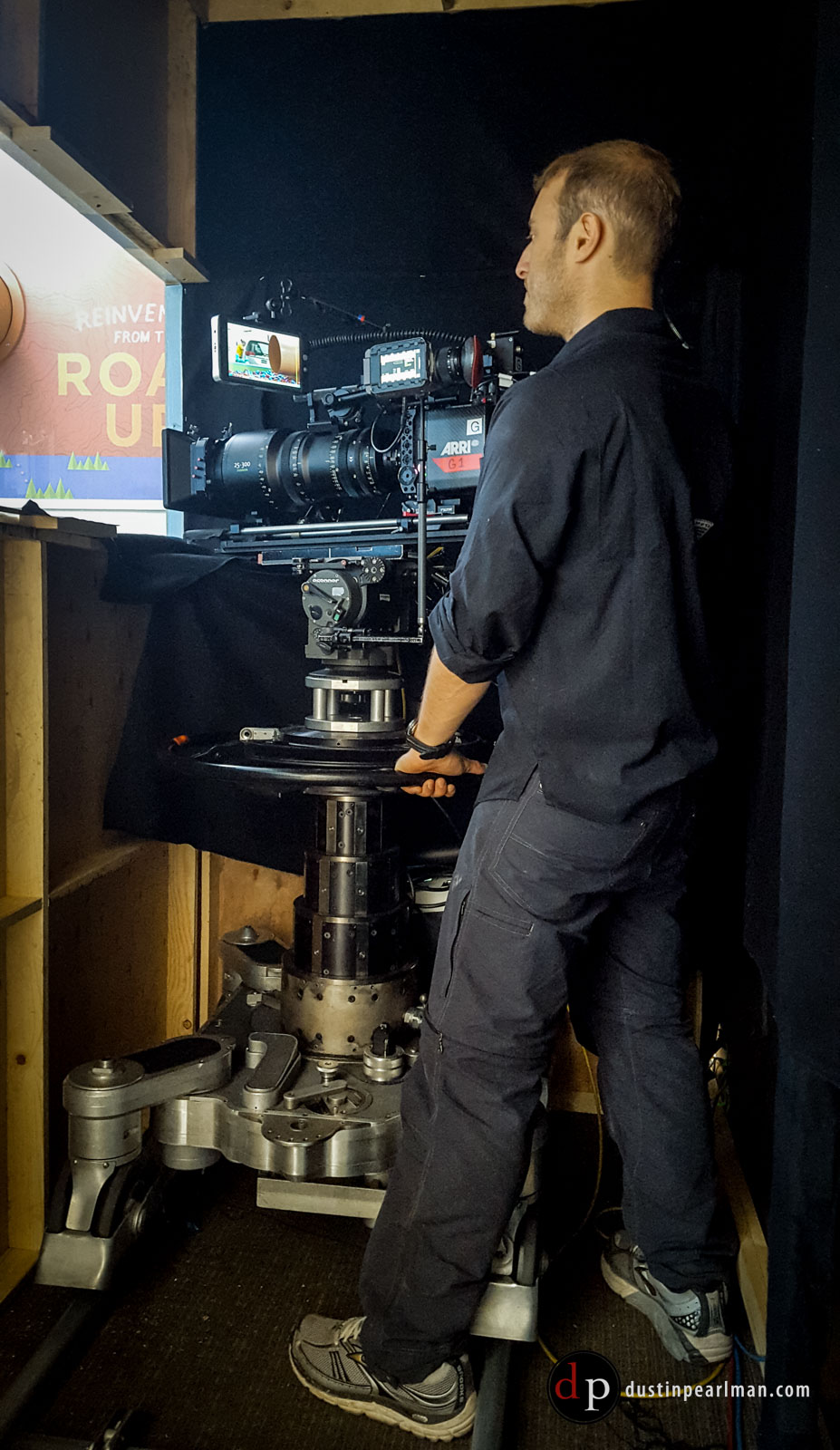 Fell in love with the Chapman-Leonard Pedolly® while operating on a commercial for Chrysler in Victorville. The combo moves are infinite!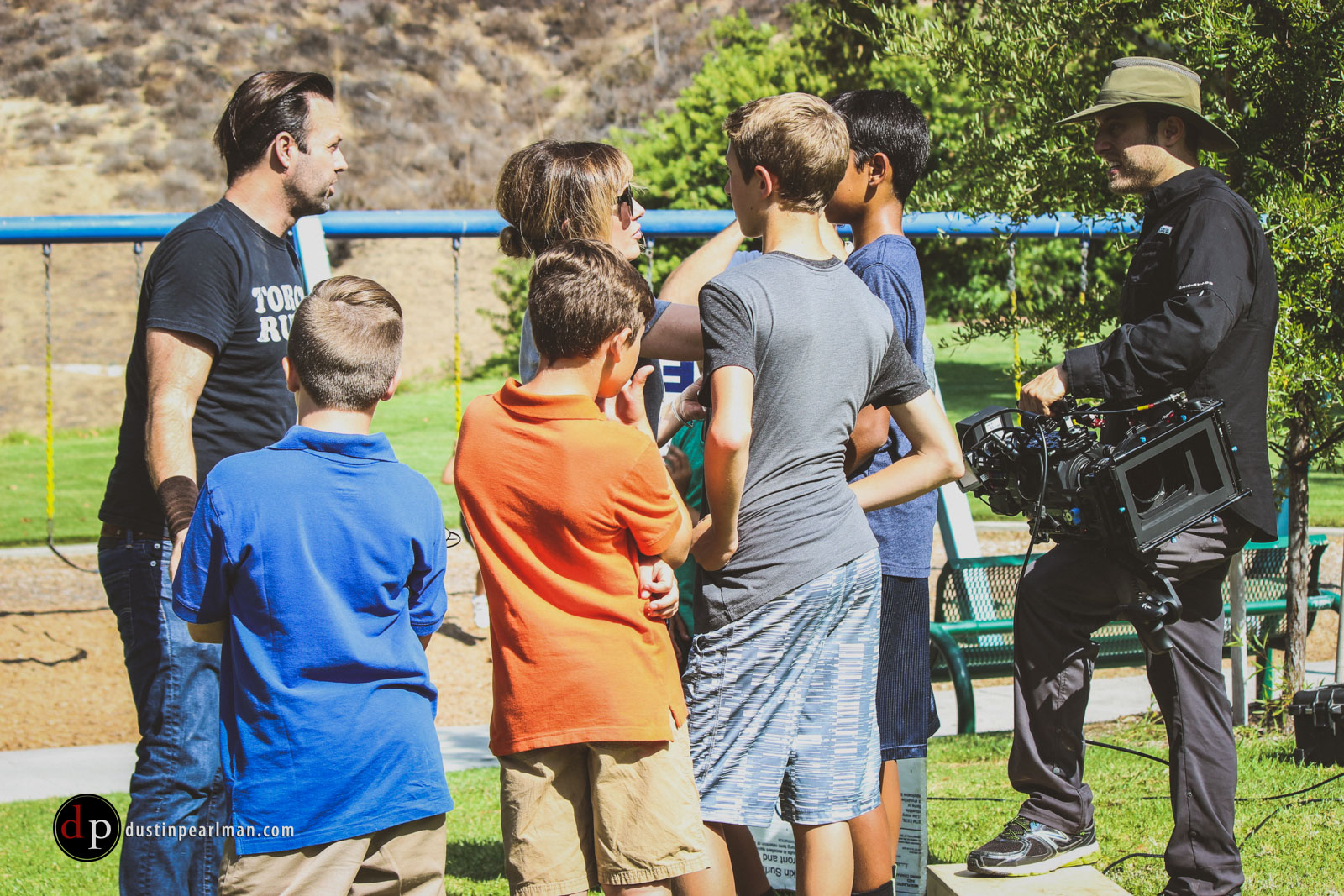 It had been almost three years since I last collaborated with my old friends, BJ McDonnell and Adrienne Lynn. Instead of shooting a horror film, we made a commercial for children's drones!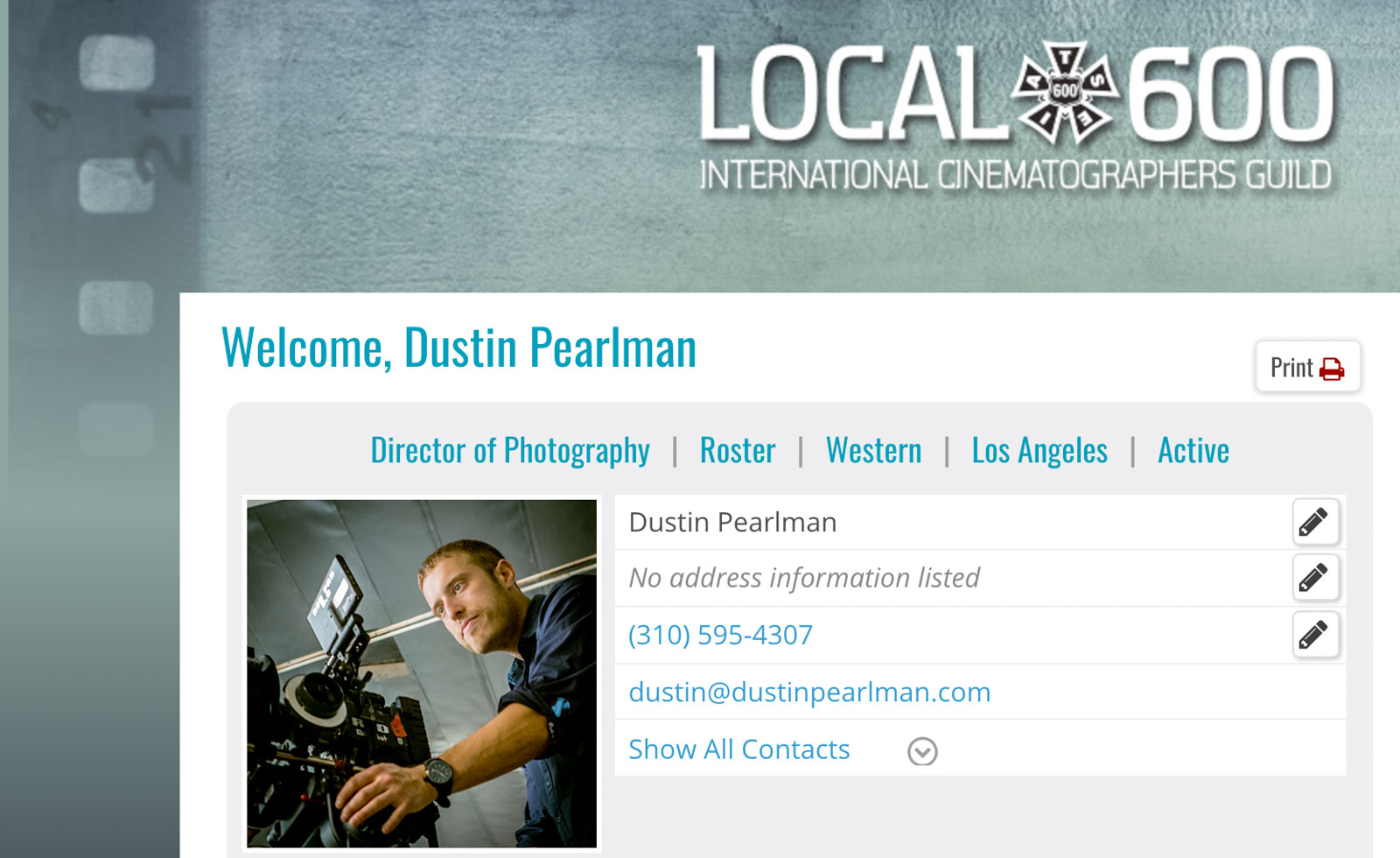 I joined the International Cinematographer's Guild as a Camera Assistant back in February of 2006. Ten and a half years later, I submitted my days to Contract Services to re-rate to Director of Photography.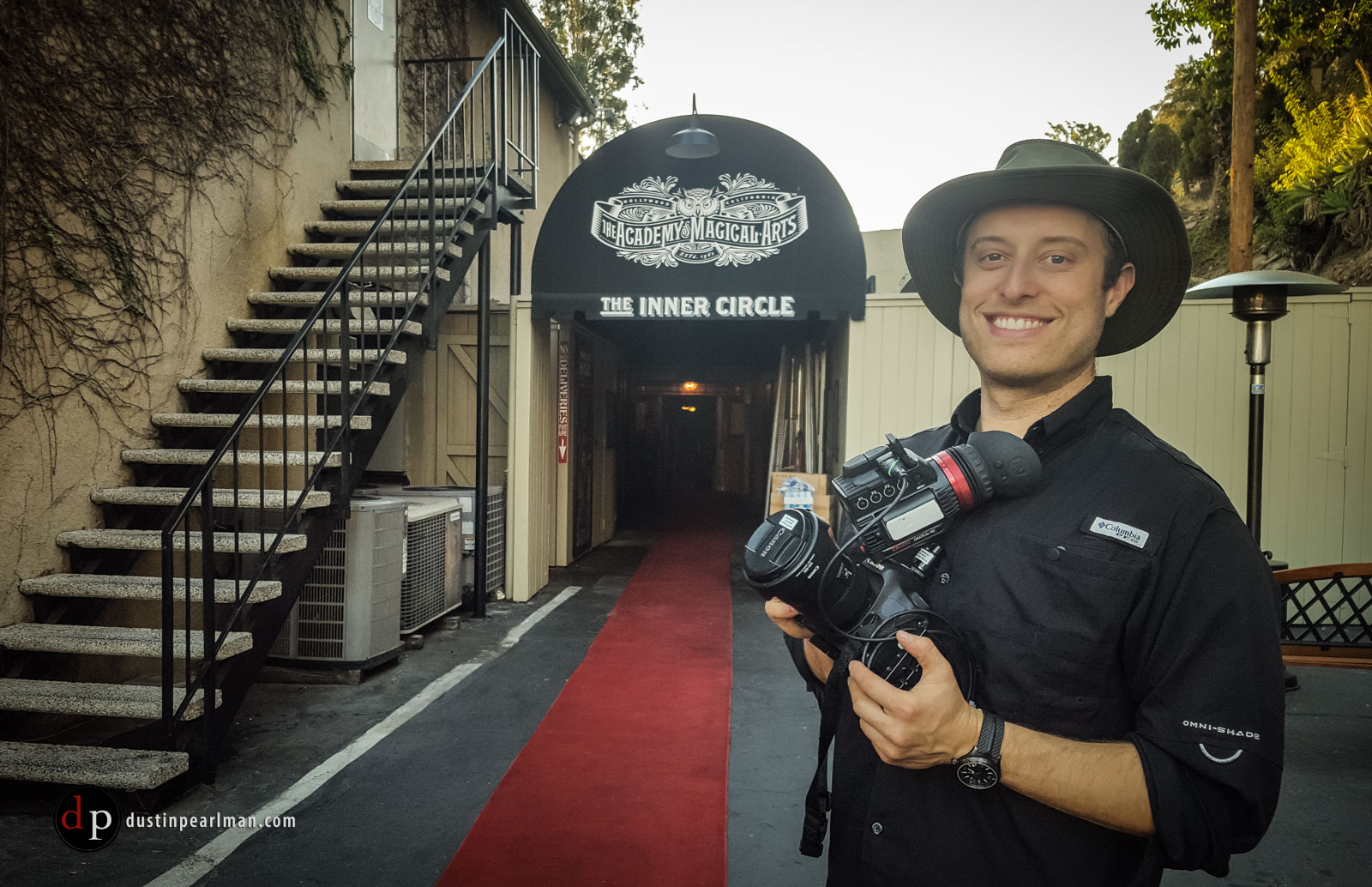 The Magic Castle doesn't allow many folks to shoot within their hallowed halls, but I had the pleasure of filming a performance for a TV pilot there.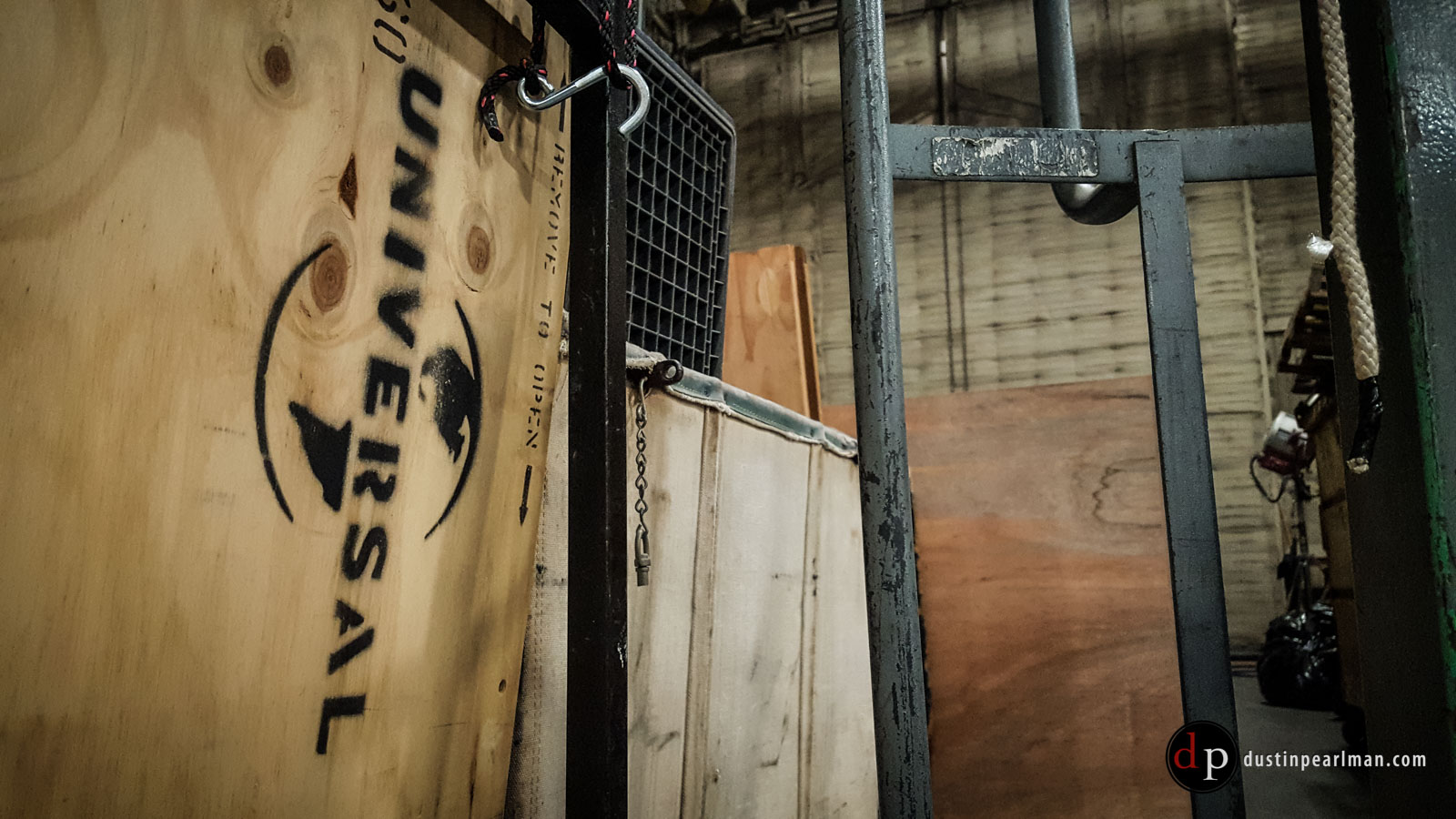 My first, of hopefully many, shoots on a studio lot as a Cinematographer.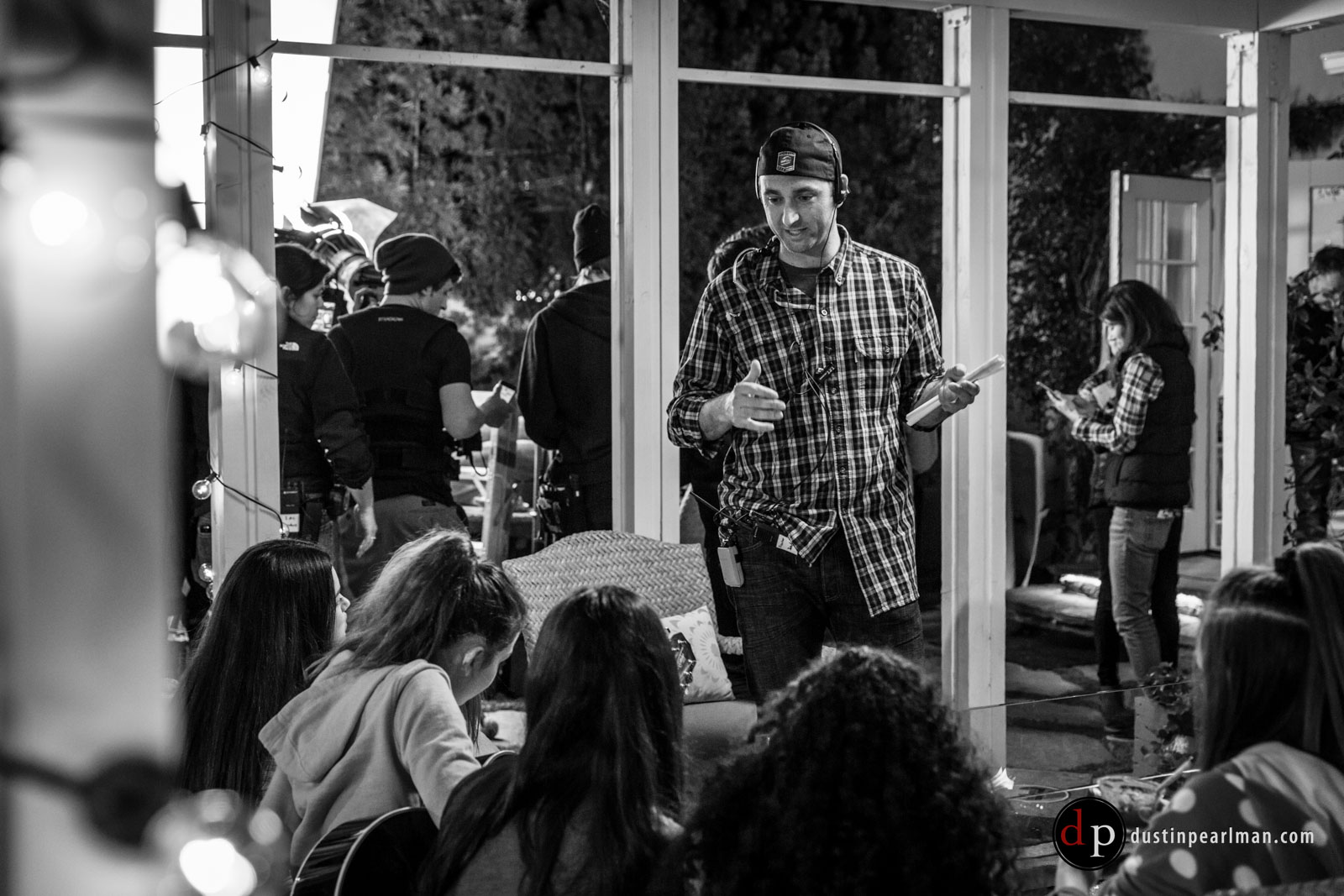 Jared Seltzer directs the talent for the upcoming web series for go90, Crashed.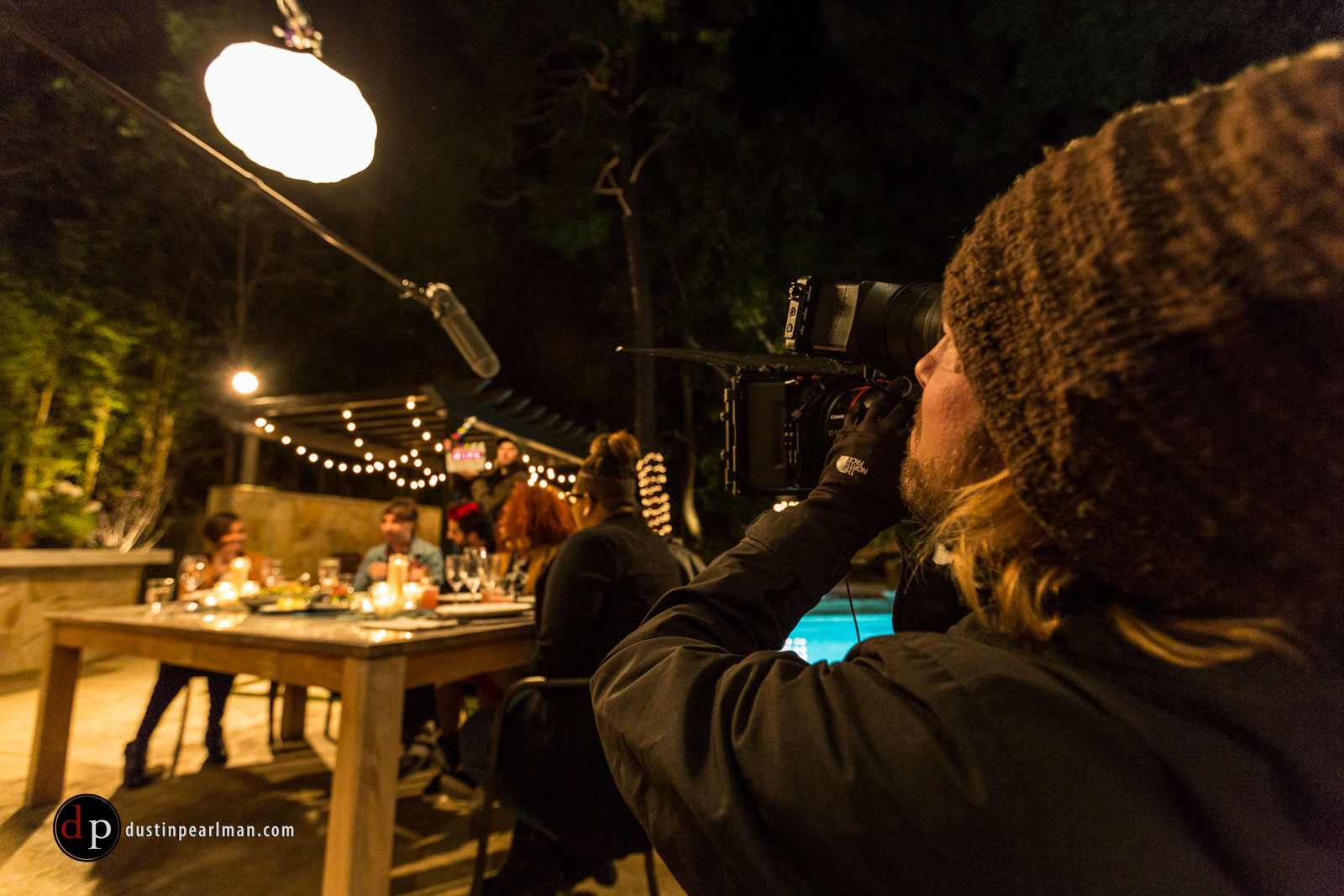 We employed three camera operators on each of the six episodes of Crashed for which I served as Director of Photography. Occasionally, I had to run away from monitors and snap some stills. This is my A-Camera Operator, Max Schimige, hard at work.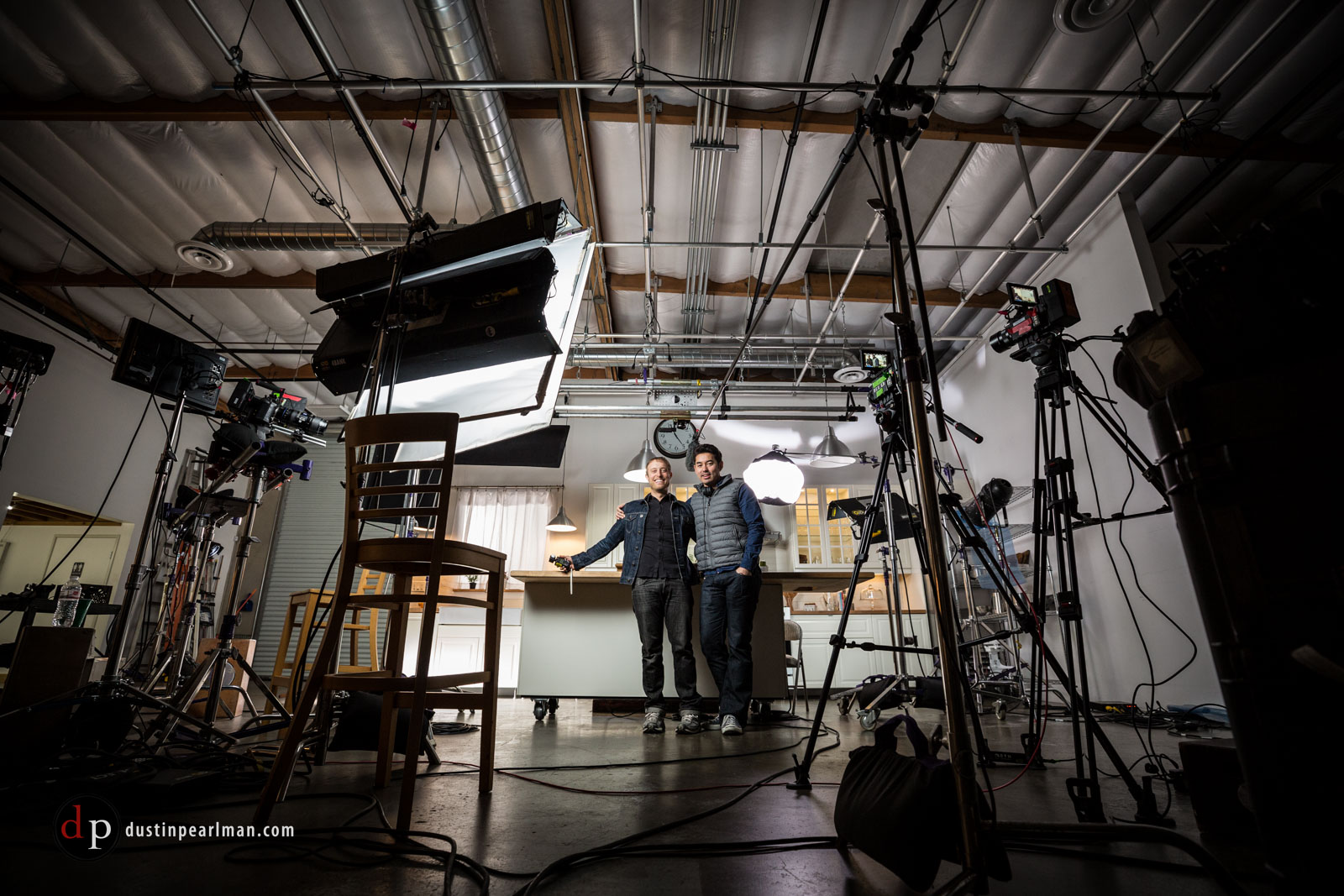 Cooking shows have their share of downtime, so we used the opportunity to grab a still of the Director, Jordi Matsumoto and me on the set.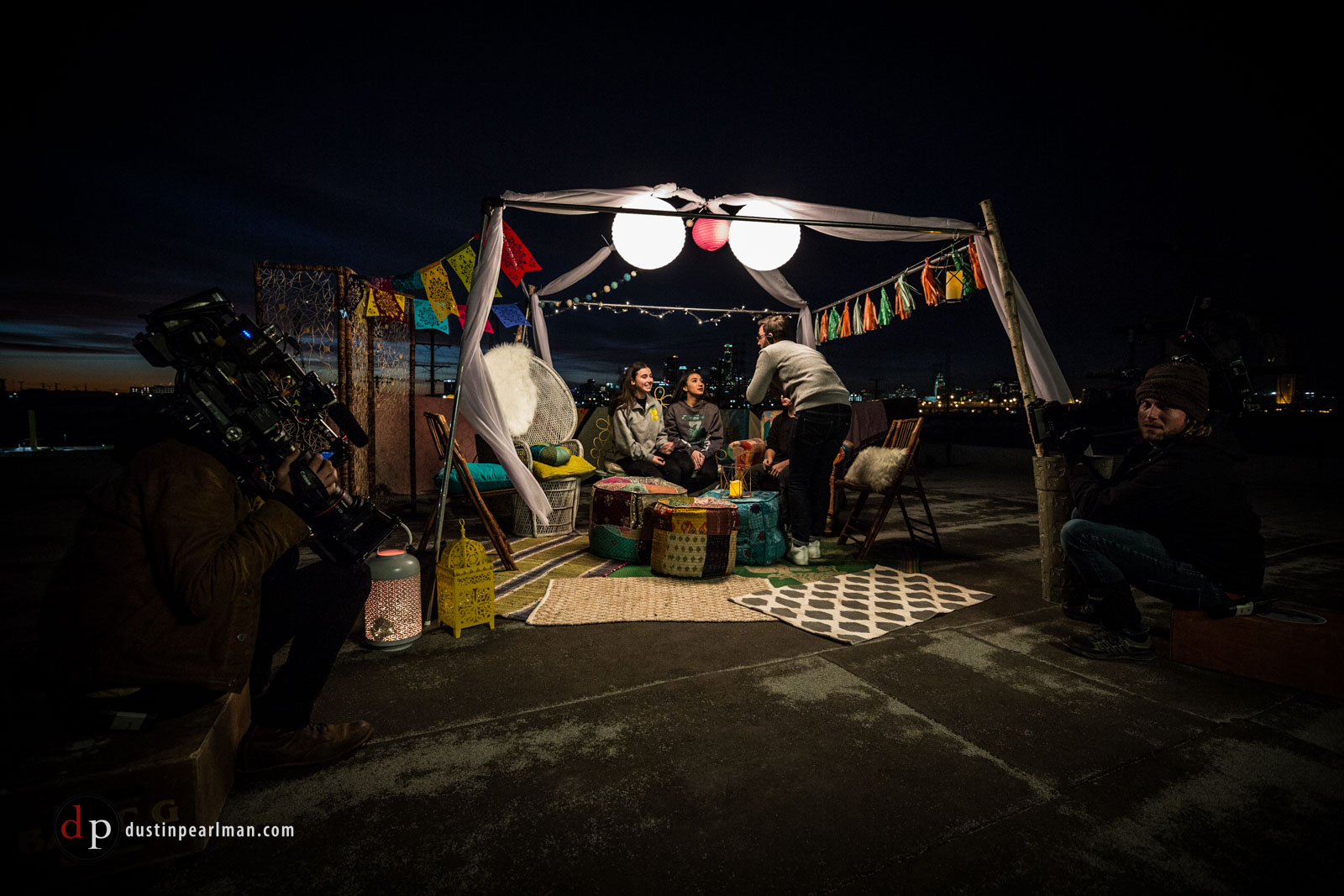 We shot this rooftop scene at the absolute perfect time. Thankfully, we only needed ten minutes to get it in the can because the dramatic sunset completely disappeared as we wrapped the scene!
I hope you had a wonderful year and are looking forward to 2017.  Please follow me on Instagram to catch similar images on a regular basis. If you're curious about what 2015, 2014, and 2013 were like, then click on those links…
---
You might also like
---
---