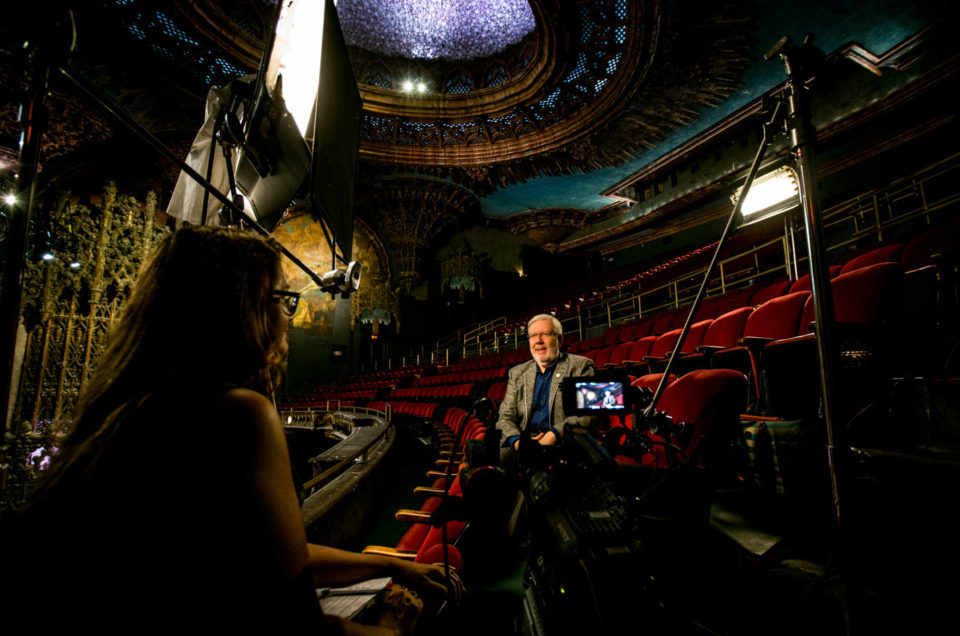 April Wright's feature documentary, Going Attractions: The Definitive Story of the Movie Palace, will premiere in Los Angeles at the Laemmle Fine Arts on October 24th in Beverly Hills after winning The Director's Choice Award at the 23rd Annual Rhode Island International Film Festival.
It's been a long road for April and her producing partner, Rachael Ponn, to get here. I shot five days on the project way back in May and July of 2016. Having seen the film, it's sure to entertain and educate most film buffs.
After my first day on set, I needed to research the history of the local cinema from my hometown of Lexington, MA and I encourage you to do the same!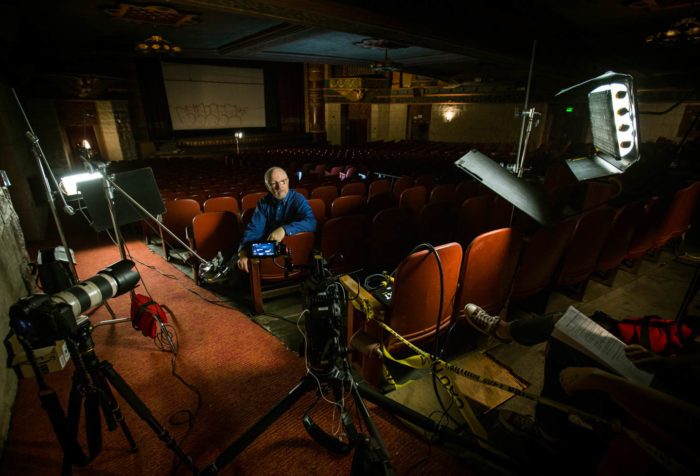 Movie Palaces marked my first time shooting Leonard Maltin. I returned to his residence about a year later for Peter Bogdanovich's The Great Buster. Both interviews were fascinating from start to finish and I'm thrilled to have spent those two afternoons with such an interesting historian.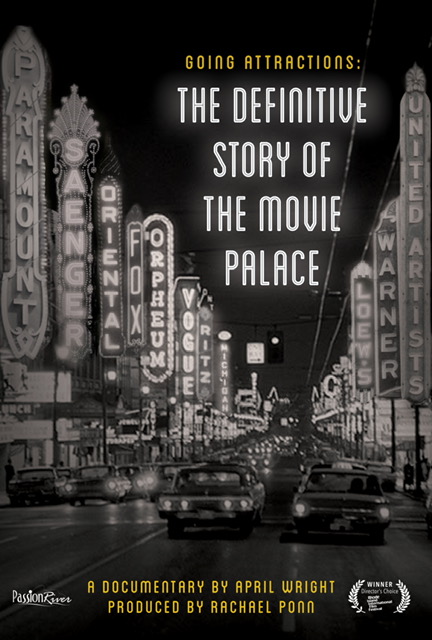 GOING ATTRACTIONS: THE DEFINITIVE STORY OF THE MOVIE PALACE – Celebrates the splendor and grandeur of the great cinemas of the United States, built when movies were the acme of entertainment and the stories were larger than life, as were the venues designed to show them: Thousands of seats, giant screens, exotic and ornate interiors with balconies and lounges, in-house organs and orchestras, amazing marquees, and air conditioning back when houses had none. The film also tracks the eventual decline of the palaces, through to today's current preservation efforts. A tribute to America's great art form and the great monuments created for audiences to enjoy them in.
You can catch the film in various places over the next few months:
-St. George, UT; Sept 4 & 6: DOCUTAH Film Festival
-Las Vegas, NV; Sept 7: Silver State Film Festival, Orleans Century Theatres
-Brooklyn, NY; Sept. 13: Coney Island Film Festival (Opening Night Film)
-Greenville, NY; Sept 14 Greenville Drive-in
-Hamburg, NY; Sept. 15: Hamburg Palace Theatre
-Niagara Falls, NY; Sept 19: Buffalo Niagra Falls Film Festival, Regal Cinemas-Buffalo, NY; Sept. 21: The North Park Theatre
-New London, CT; Oct. 4: Mystic Film Festival, The Garde Arts Center
-Indianapolis, IN; Oct 16 & 18: Heartland Film Festival
-Somerville, MA; Oct. 20: Somerville Theatre
-Lake Placid, NY; Oct 23 – 27 Lake Placid Film Festival
-Beverly Hills, CA; Oct. 24: Los Angeles Premiere at Laemmle Fine Arts. Oct. 25 – 31: Laemmle Music Hall
-Claremont, CA; Oct. 28 – 29: Laemmle Claremont
-Pasadena, CA; Oct 28 – 29: Laemmle Playhouse
-Los Angeles, CA; Oct 28-29: Laemmle Royal
-Encino, CA; Oct 28-29: Laemmle Town Center
What's your favorite movie palace? I'm partial to the Theatre at the Ace Hotel in LA.
---
You might also like
---
---