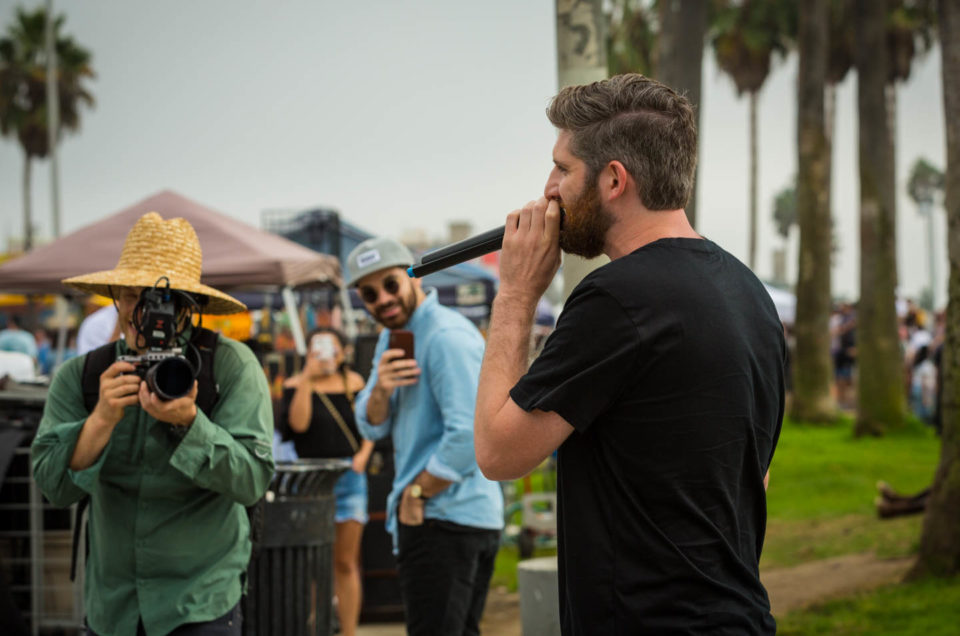 As I kid, I spent countless hours watching music videos on MTV and MuchMusic. As a result, I wanted to be a rockstar or a filmmaker.
While I chose the latter for my career, I started taking guitar lessons at 9. My passion for music has only grown and I attend tons of concerts.
In college, my dreams were shattered when my bid to direct the Niteskool music video was rejected (here's the video they made instead). While I've shot and produced many videos since that disappointment in 2004, I hadn't found a project that inspired me enough to take the reins as Director until now.
I can't thank Sam Katz enough for this unique opportunity to collaborate with the extremely talented Harry Mack. Making Harry's first music video for his first written song is such an honor. Harry is famous for his jaw-dropping marathon freestyles and lots of care went into selecting his debut single. Thankfully we all agreed that "Napoleon Hill" is the track.
This summer, Sam asked his father, Jordan Katz, for director recommendations. Back in January of 2013, Jordan called me to shoot his no-budget short film, They Dissect Frogs, Don't They? He had found me from a "lengthy & exhaustive" Google search for cinematographers, but we didn't end up filming for another year. Frogs played a few festivals, but our interactions afterwards were limited.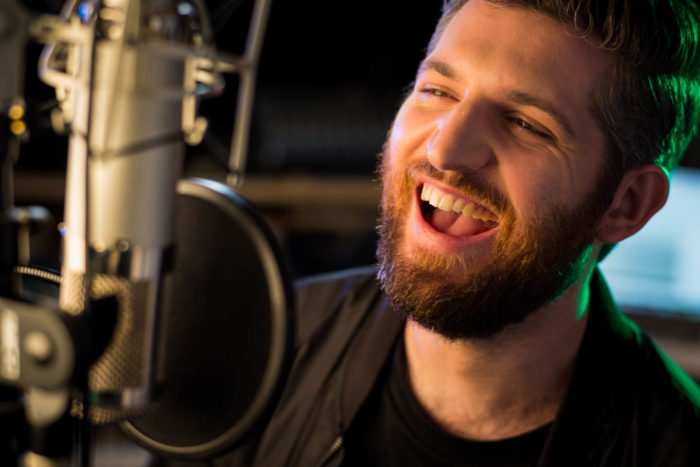 Considering I've never directed a music video nor do I widely publicize my aspirations to direct, Jordan's recommendation and Sam's invitation came as a great surprise. After meeting Harry and hearing his unreleased music, I couldn't wait to make his video.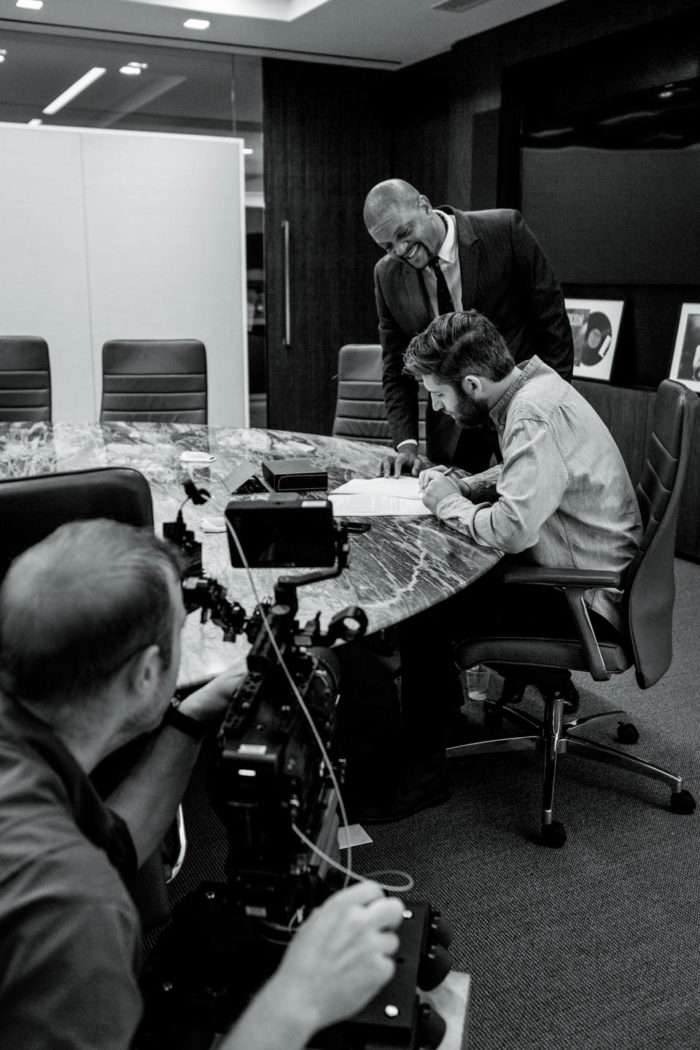 After sharing several concepts for 'Napoleon Hill' with Harry and Sam, Harry responded with an idea that incorporated elements of mine into the structure that you see now: him working in the studio, going to freestyle in Venice, meeting an A&R, and getting signed.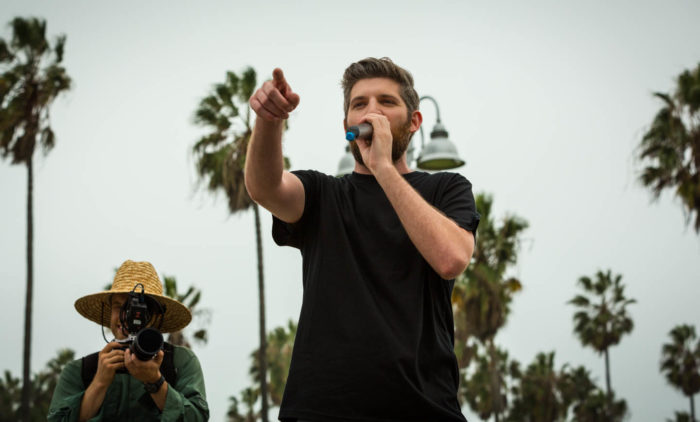 In the final video, I found a way to include what I dubbed the proletariat vs. bourgeoisie concept. Our VFX artist, Eric Silva, took that idea to the next level by painting out the heads behind the coins and dollar signs. I couldn't be happier with the work that he did. When he sent the options below, we were blown away by Option B!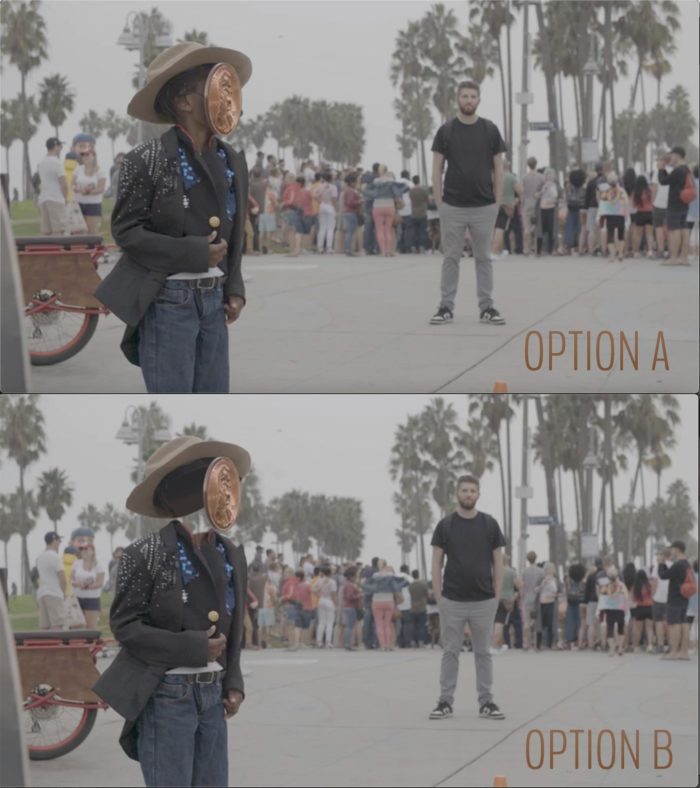 I wouldn't have accepted this challenge without the support of my amazing partner, Anna Rak. At the start of the creative process, I severely questioned my abilities and ideas, but she had faith that I should persist. A talented actor in her own right, she plays the A&R Executive in the middle of the video.
Jeremy Rhodes did an amazing job editing. His first draft changed very little from what you see in the final cut! I'll never forget how great it felt watching it for the first time: fighting off tears of joy/pride.
The video above is what inspired Harry to add the element of the viral video leading to his character's success. While our video isn't non-fiction, having that reality in the storyline adds truth to the vérité feel that I wanted. The Venice freestyle changed the game for Harry and we had a blast recreating it authentically on the boardwalk for the video. I wish I captured better audio so we could release it as bonus content!
If you have time to go down a rabbit hole of mind-blowing freestyles, then you should check out Harry's YouTube channel! Hype Magazine also published a great profile on Harry that I strongly recommend.
"Napoleon Hill" by Harry Mack
Director/Cinematographer – Dustin Pearlman
Executive Producer – Sam Katz
Editor – Jeremy Rhodes
Visual Effects – Eric Silva
Hair/Make-Up – Kelley Farlow

Featuring
Anna Rak
Lorne Hughes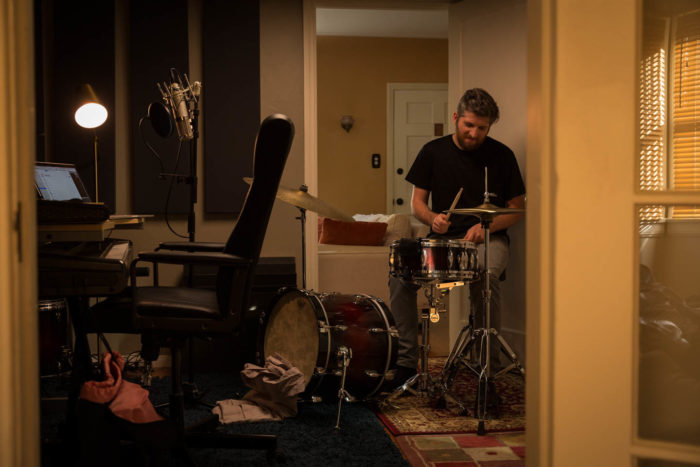 Special Thanks: Davidson Vorhes, Lisa Santacroce, Helena Sardinha, James Kapner, Nolan Borgman, Sam Hirsh, Stan Taylor, Darrell Winfrey, Brianna McCafferty, Casey McCafferty, Andrew Baxter, and United Talent Agency.

---
You might also like
---
---