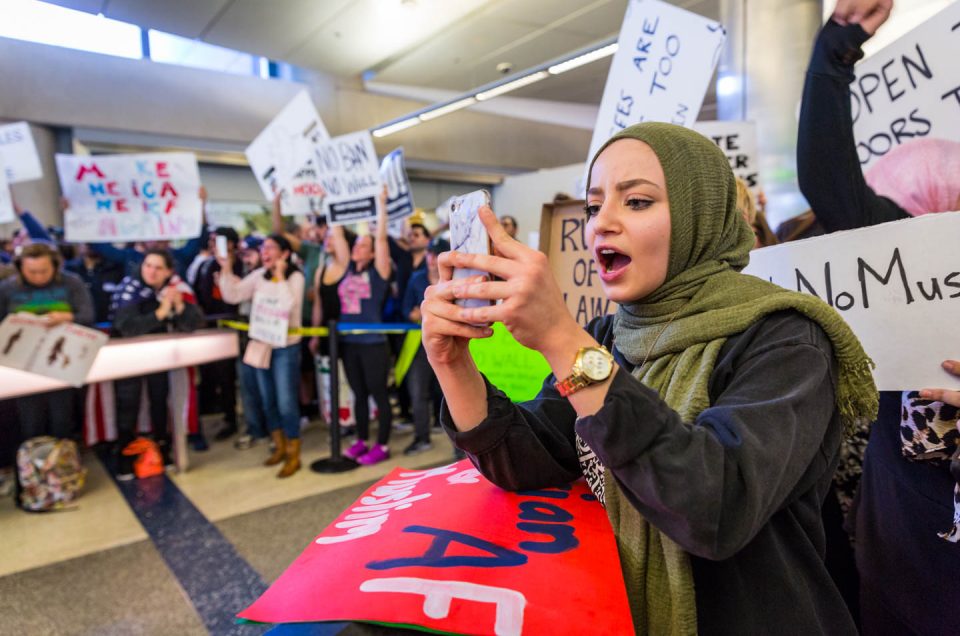 The first two weekends of Donald J. Trump's Presidency sparked protests in major cities. In response to the executive order by the 45th President of the United States, many people headed to airports for demonstrations against the "Muslim Travel Ban."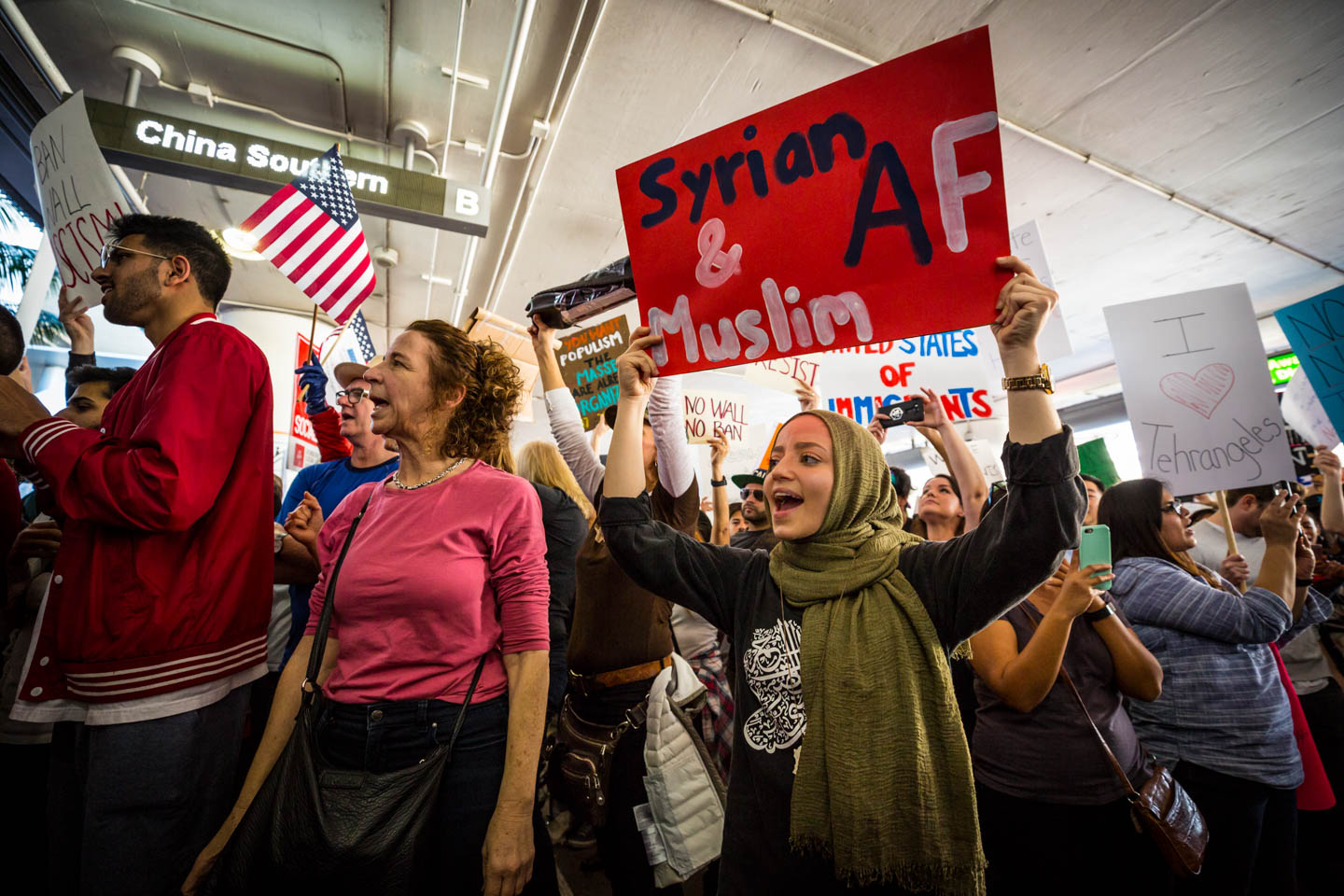 After spending many hours in Downtown Los Angeles for the Women's March, I was on the fence about going to LAX. For those of you who don't know me, I ABHOR driving to the airport.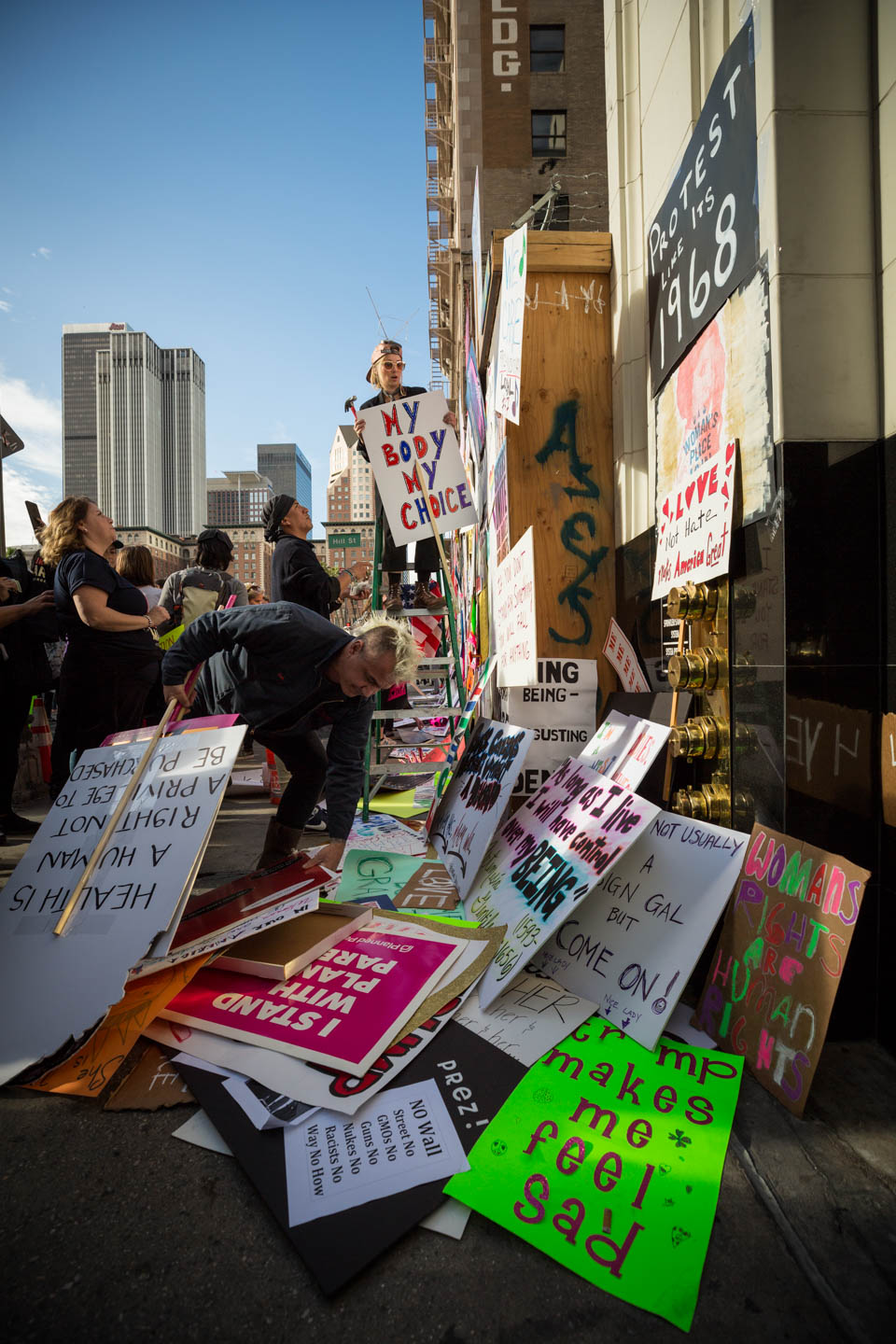 Around 10am on Sunday, January 29th, the documentary filmmaker, Julia Meltzer, hired me to shoot footage at the protest. She initially wanted the footage as a coda to her feature documentary, Dalya's Other Country. Armed with a purpose AND a ride to LAX, I felt good about joining and documenting my second demonstration in as many weeks.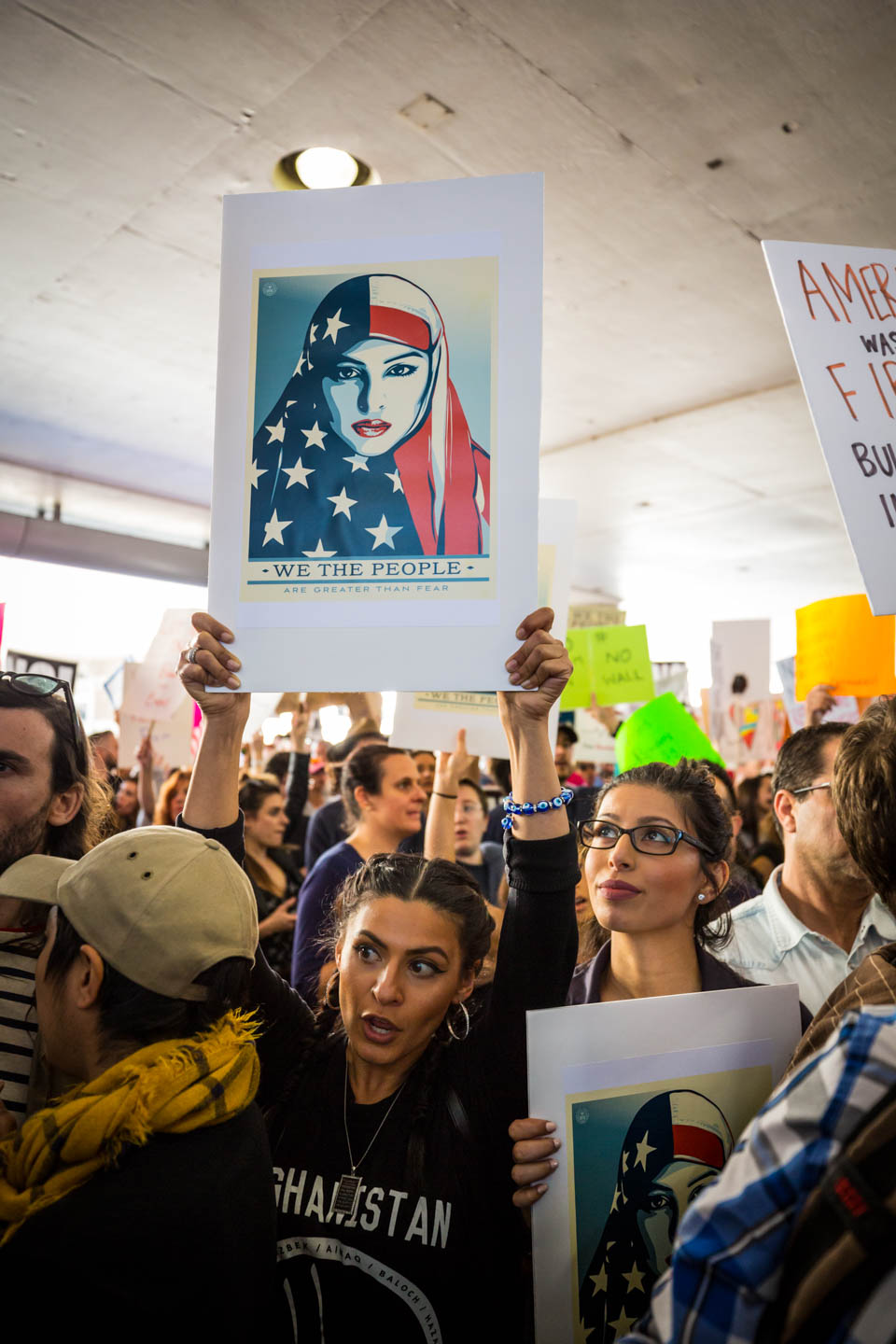 You can see some of my work at the end of Julia's wonderful New York Times Op-Doc. The emotion of the LAX protest is a great final act for the thirteen-minute film.
For continuity with the feature, I used production's Canon C300 and L-series zooms. I brought along my 5D Mark iii and zoom lenses to capture some stills along the way.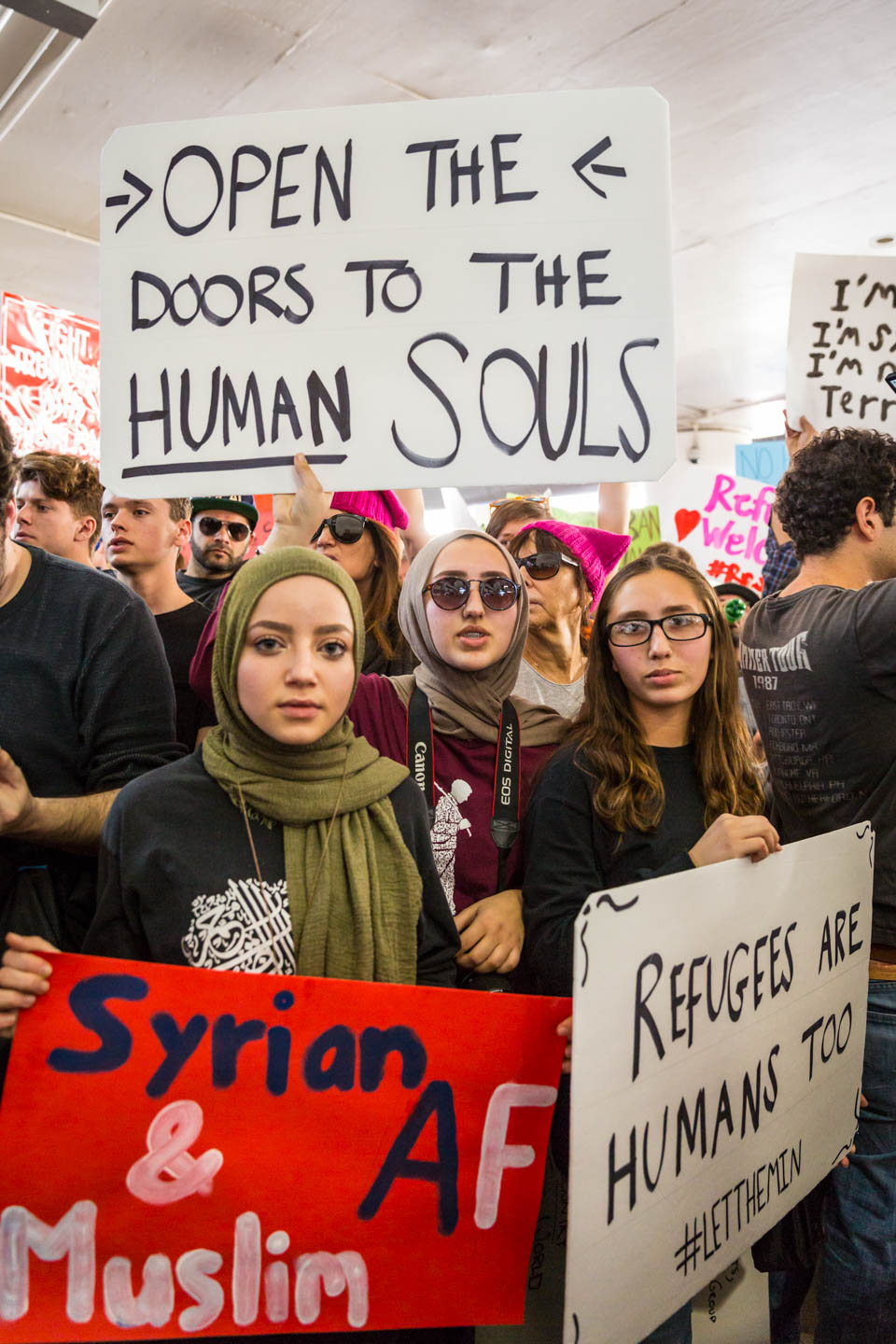 The full feature held its World Premiere on June 17th at the 23rd Annual LA Film Festival. Here's the excerpt from the program:
Dalya's Other Country – USA (DIRECTOR Julia Meltzer PRODUCERS Julia Meltzer, Mustafa Rony Zeno) – A 12-year-old girl and her mother flee war-torn Aleppo, Syria, and a broken marriage, to begin a new life in Los Angeles. As the only hijabi in her all-girls Catholic school, Dalya navigates Syrian traditions while forging her own identity as an American. World Premiere
You can watch the entire film for the next few weeks on the PBS website (or in the embed below).
You should also check out the film's Instagram page!
---
You might also like
---
---