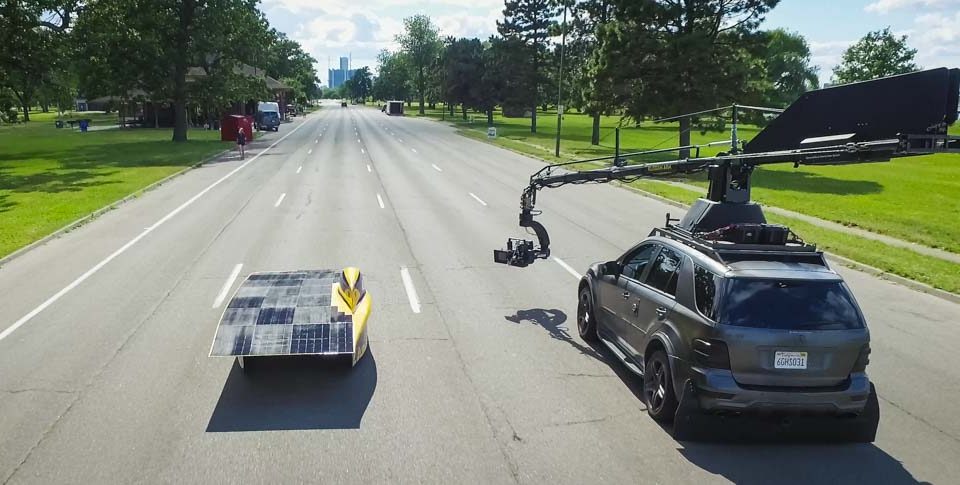 This satisfying project presented several big firsts for me:
-12 hours before my flight to Detroit, B&H delivered my Sony FS7. The camera made its debut on the University of Michigan campus.
-I had the extreme joy of employing a Russian Arm (a camera crane mounted on top of an SUV) to follow our solar vehicle at high-speed.
-I had a shot in a Super Bowl commercial.
I also came extremely close to crossing Australia off of my wish list, but I was unable to join the team for the final segment overseas. For that reason, keep in mind that after the 1:45 mark of the "Solar Car Challenge" video (posted above), I was not the Cinematographer.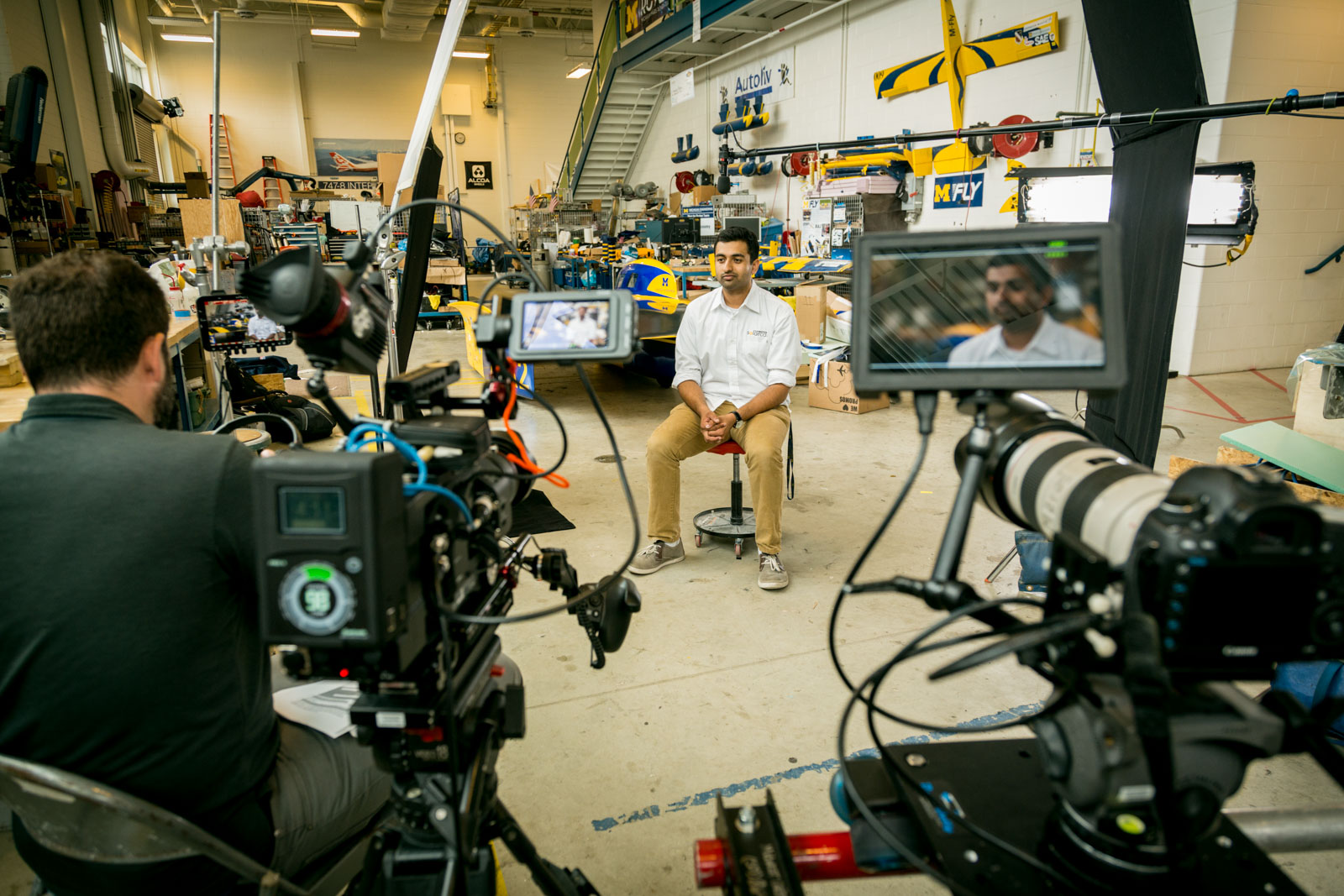 Mark Rinehart (Director), Thomas Green (Producer), Anthony Baldino (Line Producer), and I joined the U of M solar car team as they unveiled their latest vehicle—Aurum 2—in a media event at the Henry Ford Museum in Dearborn, Michigan on July 17, 2015. Afterwards, we returned to their headquarters in Ann Arbor to interview team members and gather b-roll of their workspace.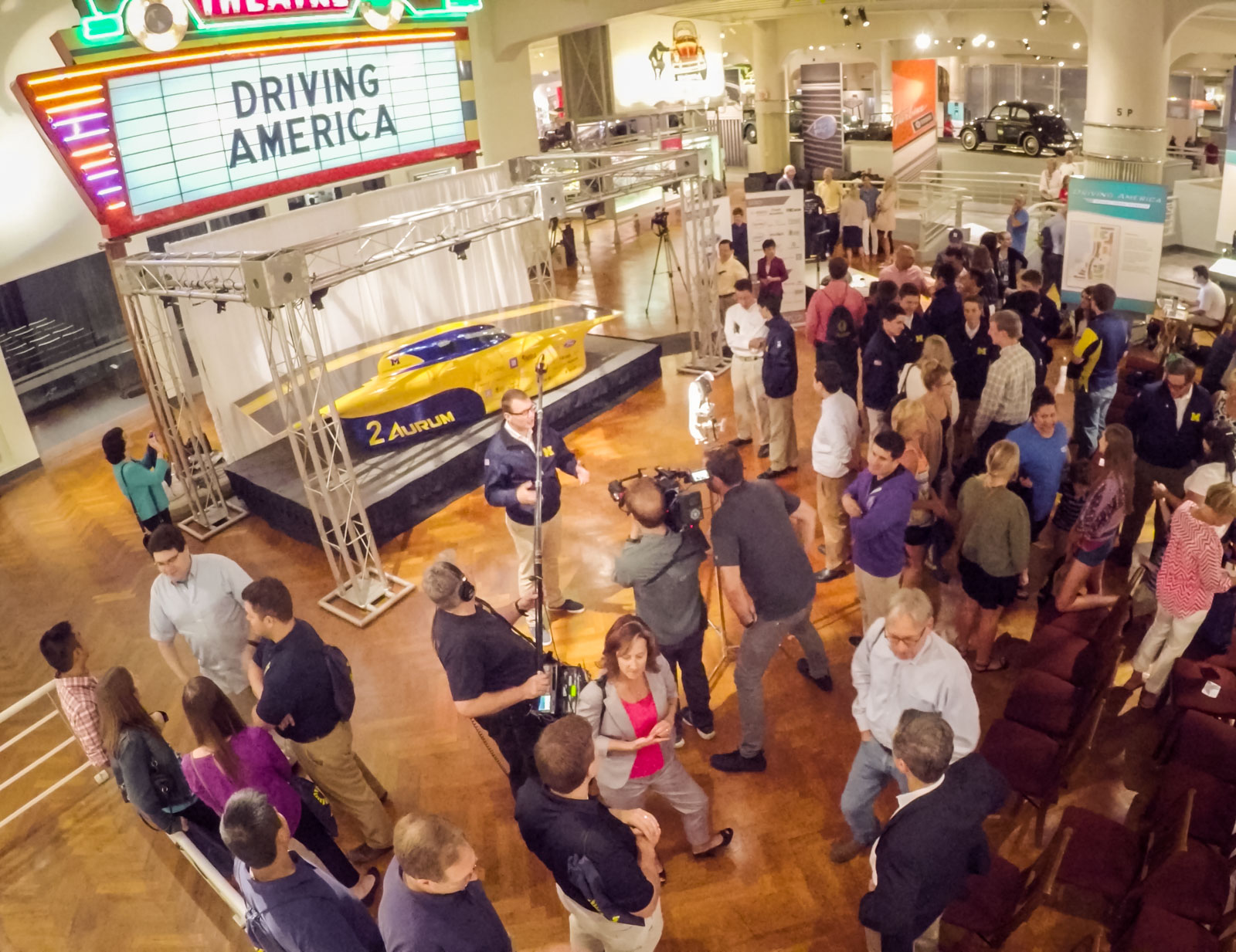 Phase 2 on August 12th required capturing their race vehicle letting loose on the open road of Detroit's Belle Isle Park. Aside from being a picturesque green space with views of downtown, the island's primary road doubles as a racetrack! Mark and I discussed our options and agreed that a Russian Arm was necessary to do this right. The system is peerless and most car commercials and action sequences utilize one.
Once we got the green light, I had the excuse to order the Wooden Camera PL mount for my FS7 so we could rent some serious glass. I used my Canon L series zooms for the first leg and portions of phase 2, but the crane required precise remote control of focus, iris, and zoom. Stratton Camera in Farmington Hills provided us with a beautiful Cooke 18-100 T3.0 lens. I couldn't be happier with the results even though production stills of my Canon zoom dwarfed by the Russian Arm would've been hilarious.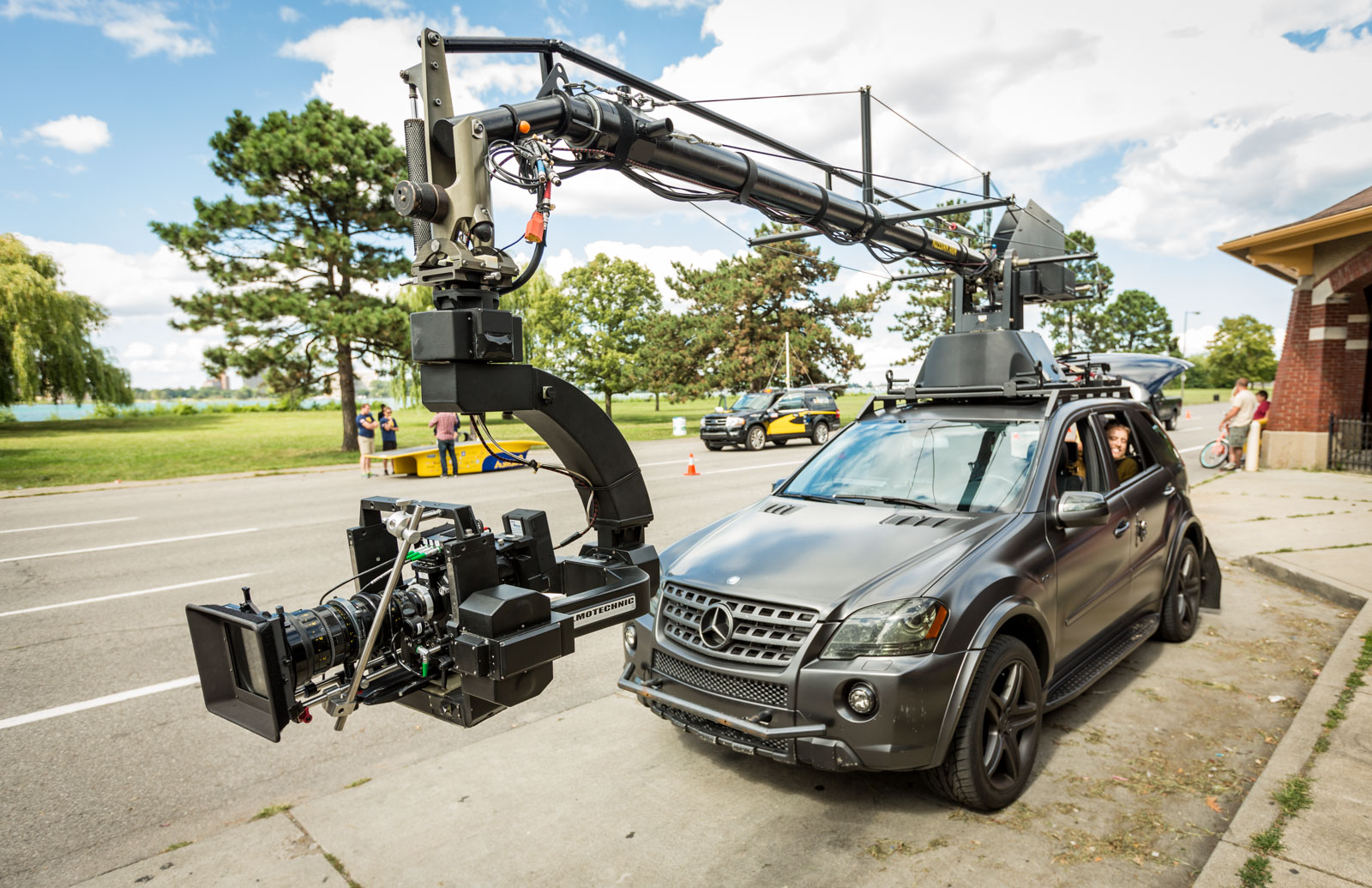 Filmotechnic USA supplied the camera car: a magnificent matte black Mercedes-Benz ML63 AMG. Ele Bardha drove our Batmobile, Tommy Daguanno operated the crane, Alex Klein pulled focus, and I controlled the gyro-stabilized head. The giant control panel on my lap amounts to the highest stakes video game controller that I'll ever operate.. One joystick offers your standard pan and tilt, while the other rotates the horizontal axis (aka roll) and controls the zoom.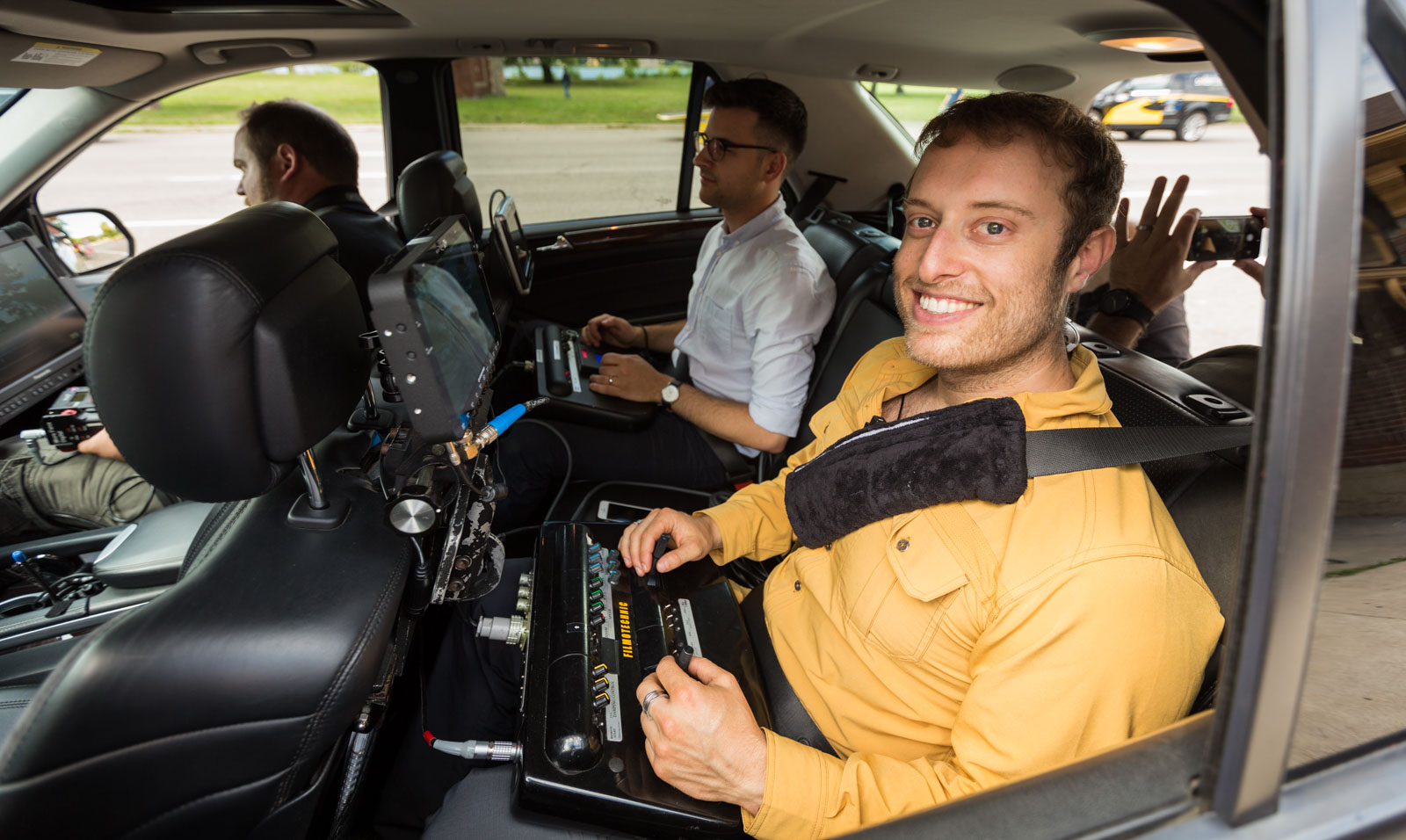 To get the perfect shot, the 4 members of the camera car crew must synthesize with the hero car driver. Good fortune certainly plays a role. Needless to say, I watch car commercials in a whole new light now!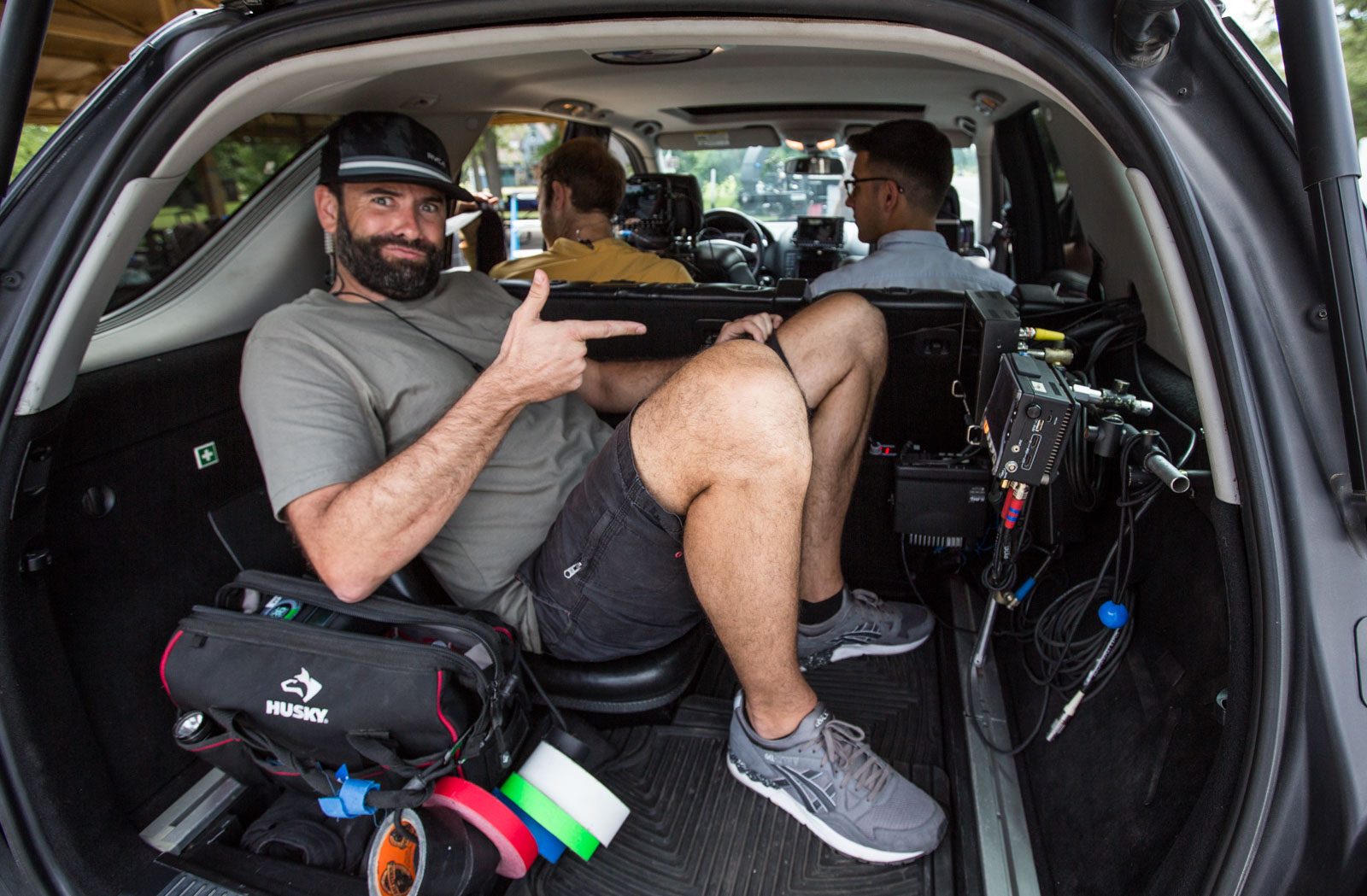 The folks at Intel selected one of our Russian Arm shots for their heavily rotated commercial, "Experience Amazing." While it's hard to miss the ad on television, it aired during the first quarter of Super Bowl 50! Watch carefully (below) at the thirteen-second mark for Aurum 2.
---
You might also like
---
---