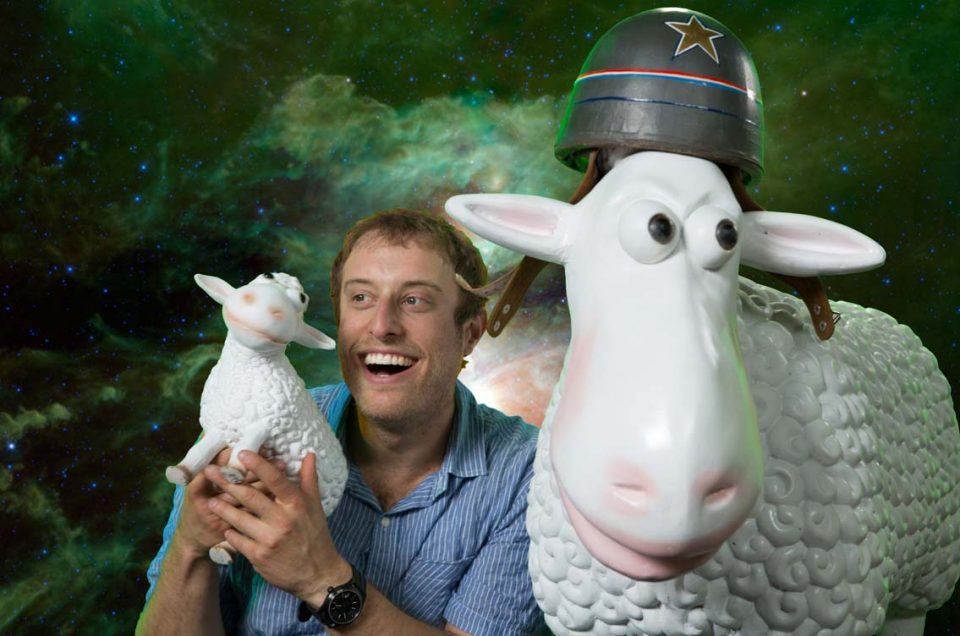 For the third year in a row, I'm excited to recap my year on set through 25 pictures. They are in chronological order and most have never been seen before.  I hope you enjoy this exclusive look behind the scenes!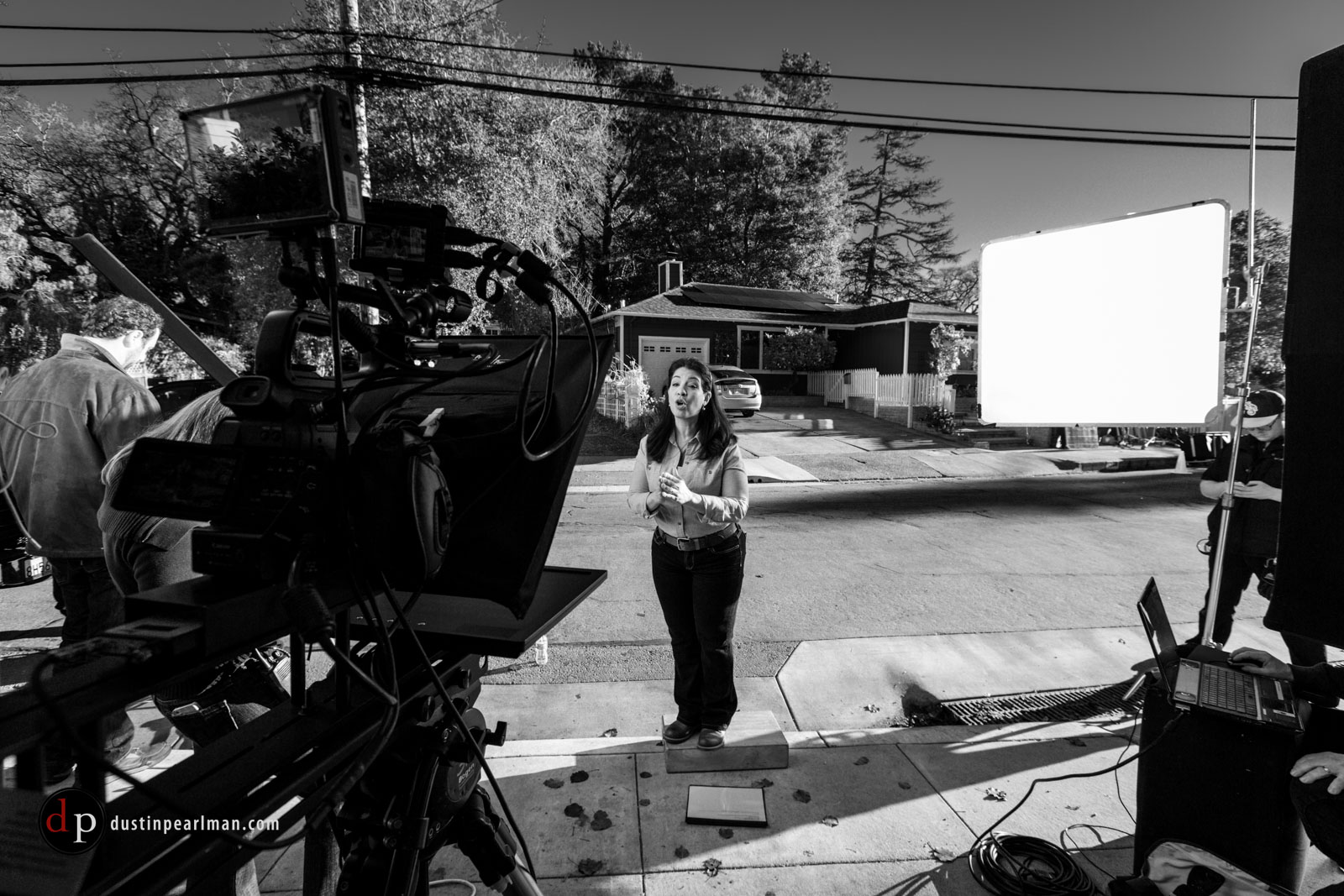 On a brisk morning in San Anselmo, CA, Carmen de la Paz hosts an episode of Energy House Calls for PG&E where we explored the benefits of solar panels for home owners.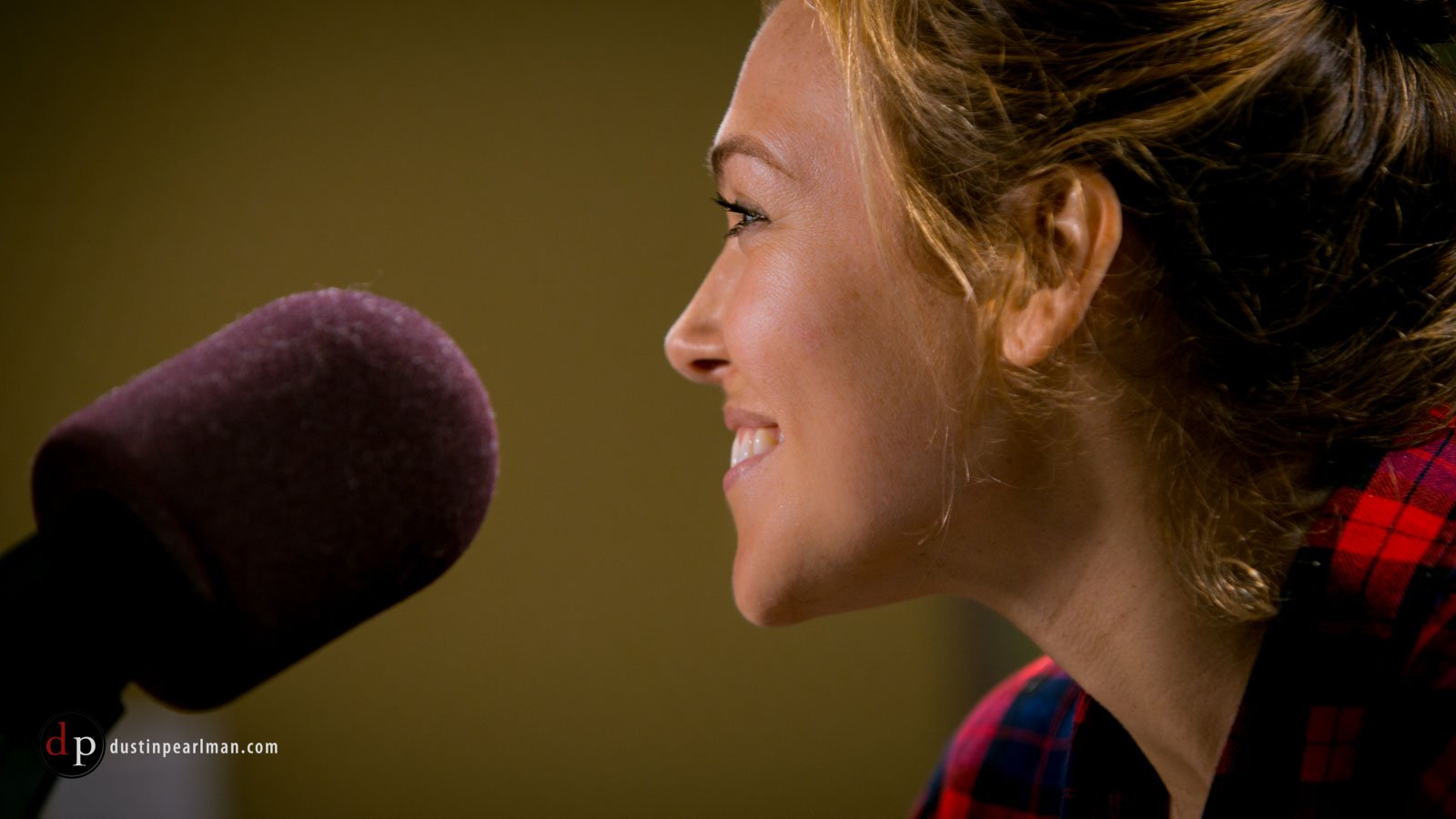 I spent a good number of days at the Radio Disney Studios in Burbank during 2015. The ink barely dried on Rachel Platten's major label signing before she performed her new single, "Fight Song" live in the studio. We went to high school together and it's been great watching her reach #1 on the charts!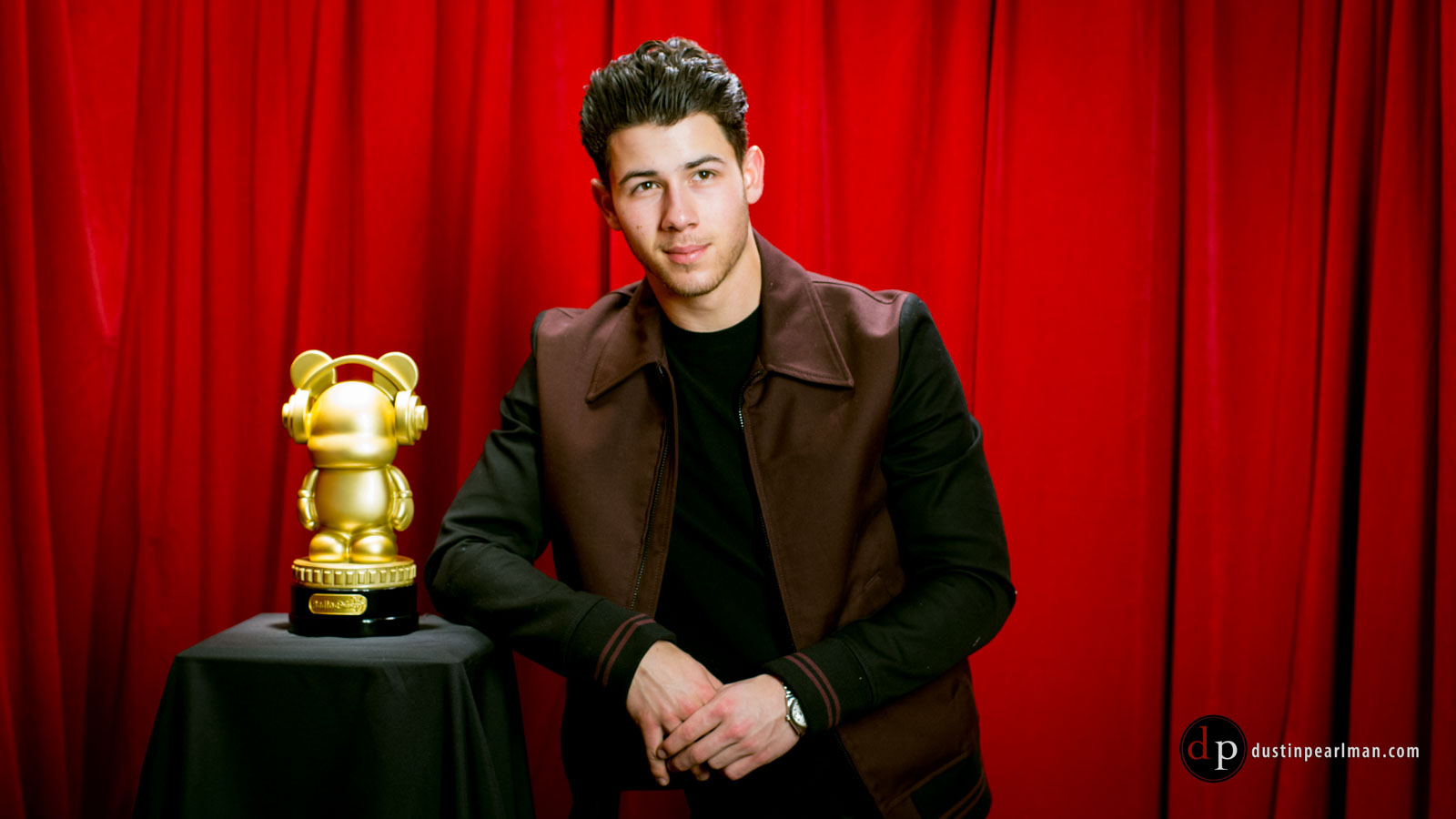 In 2013, I had the pleasure of working with Joe Jonas on the Acuvue Clean & Clear 1-Day campaign. In February, Nick Jonas posed with Ardy for promos for the Radio Disney Music Awards Show. It's only a matter of time until I cross paths with Kevin Jonas…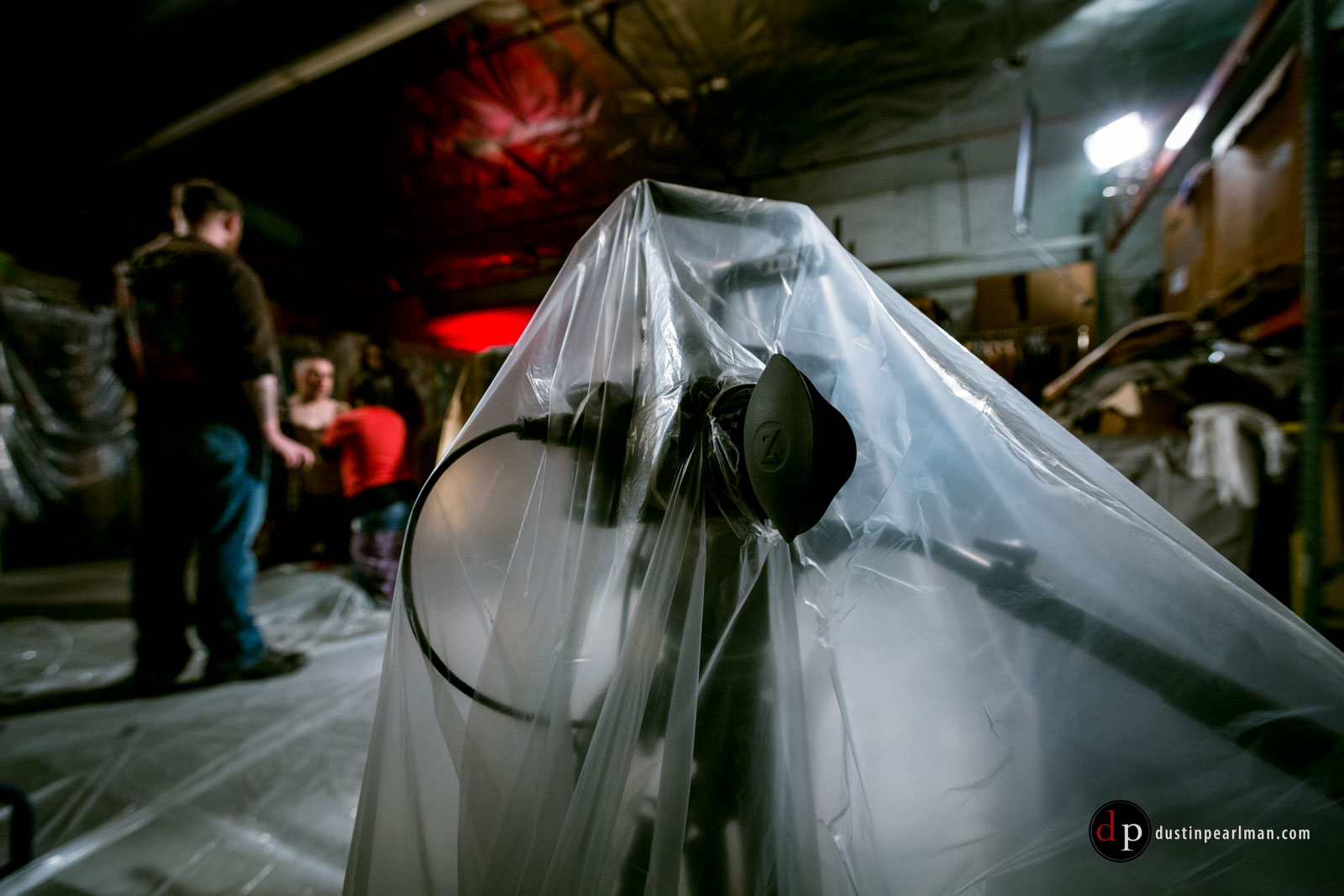 At the risk of spoilers, I have to be ambiguous. A certain actor gets rigged for the messy climax of Jason R. Miller's horror-feature, Bloodhound, in the background.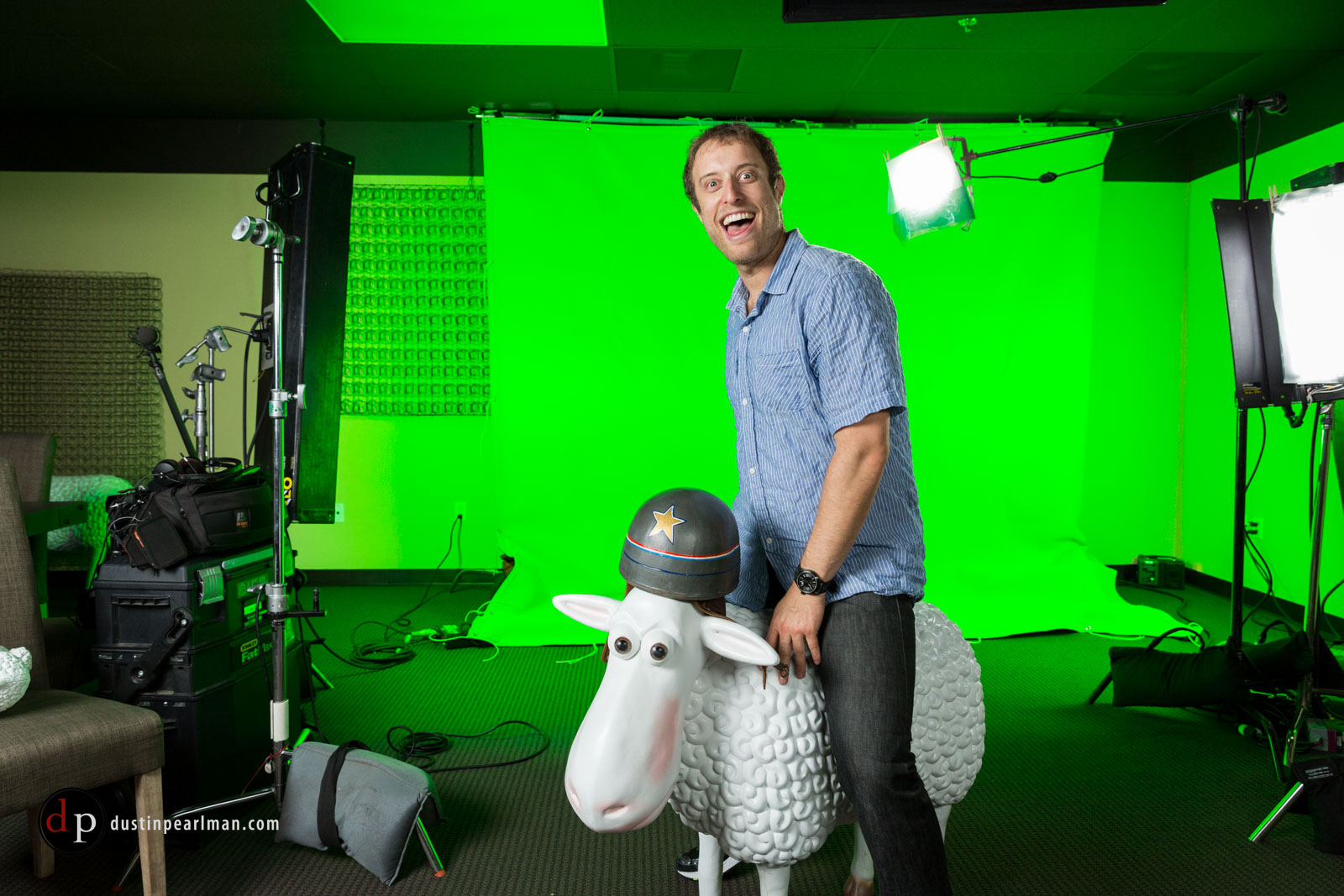 After shooting a commercial for OC Mattress, I discovered some Serta sheep chilling in the corner of the warehouse. We proceeded to have a laughter filled photo-shoot with some of the crew. I posted my composite on Instagram and as the primary photo of this post.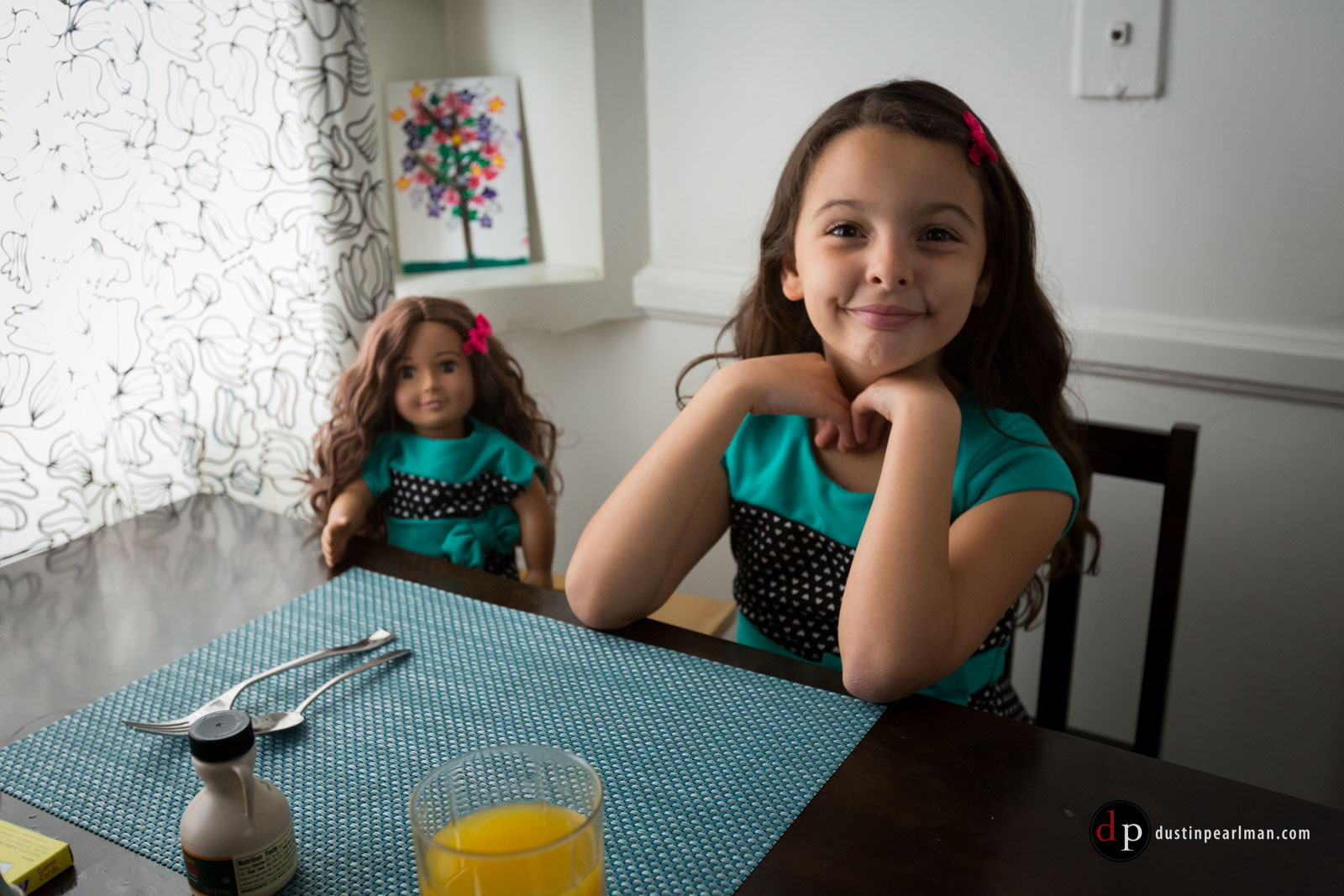 Our talented young actor, Kayla Madison, poses with her BFF on the set of April Wright's horror short, My BFF.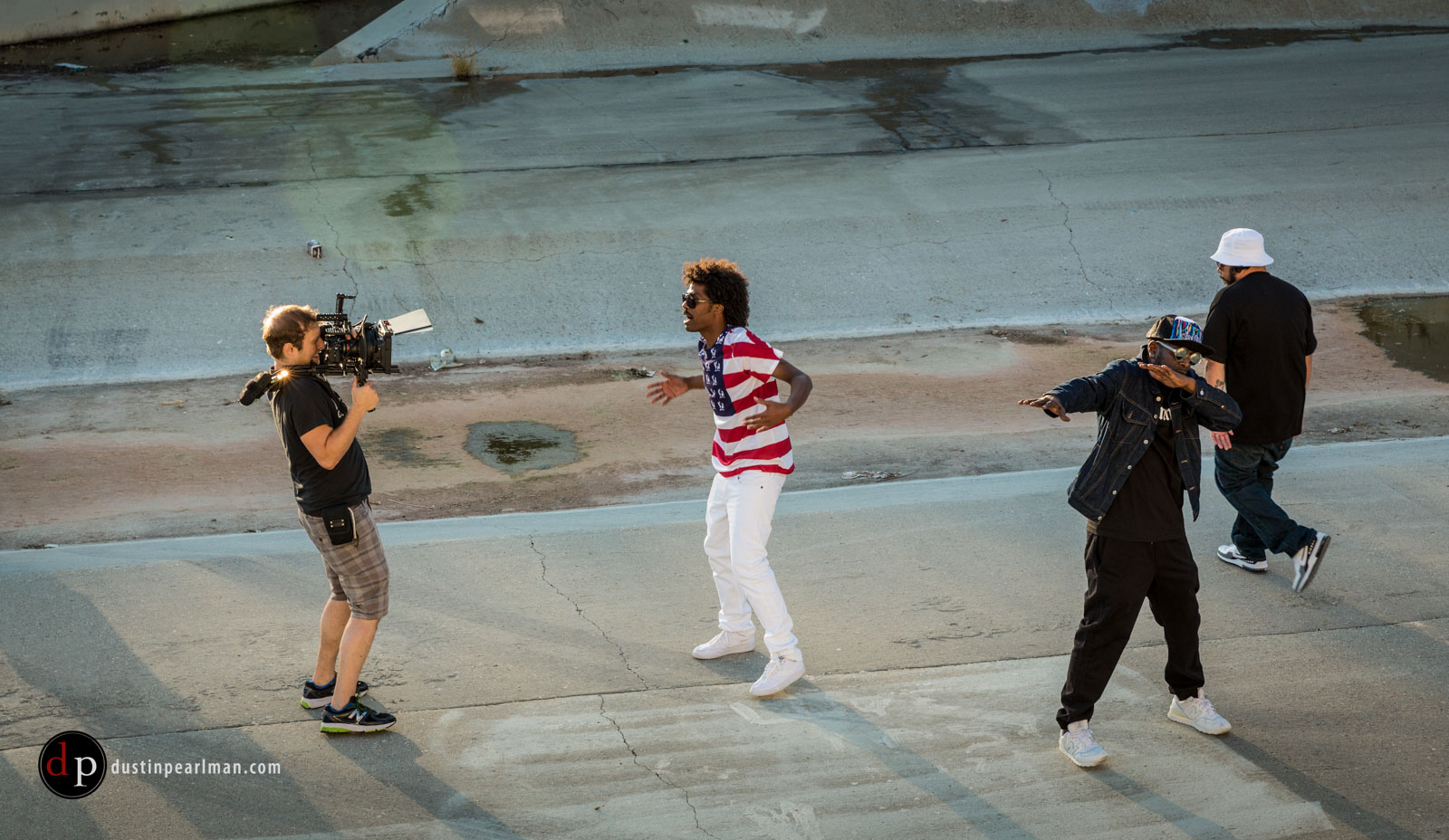 The Pharcyde's "Passing Me By" has been one of my favorite songs for almost 20 years and collaborating with Romye on his directorial debut was an honor for their single, "Sins."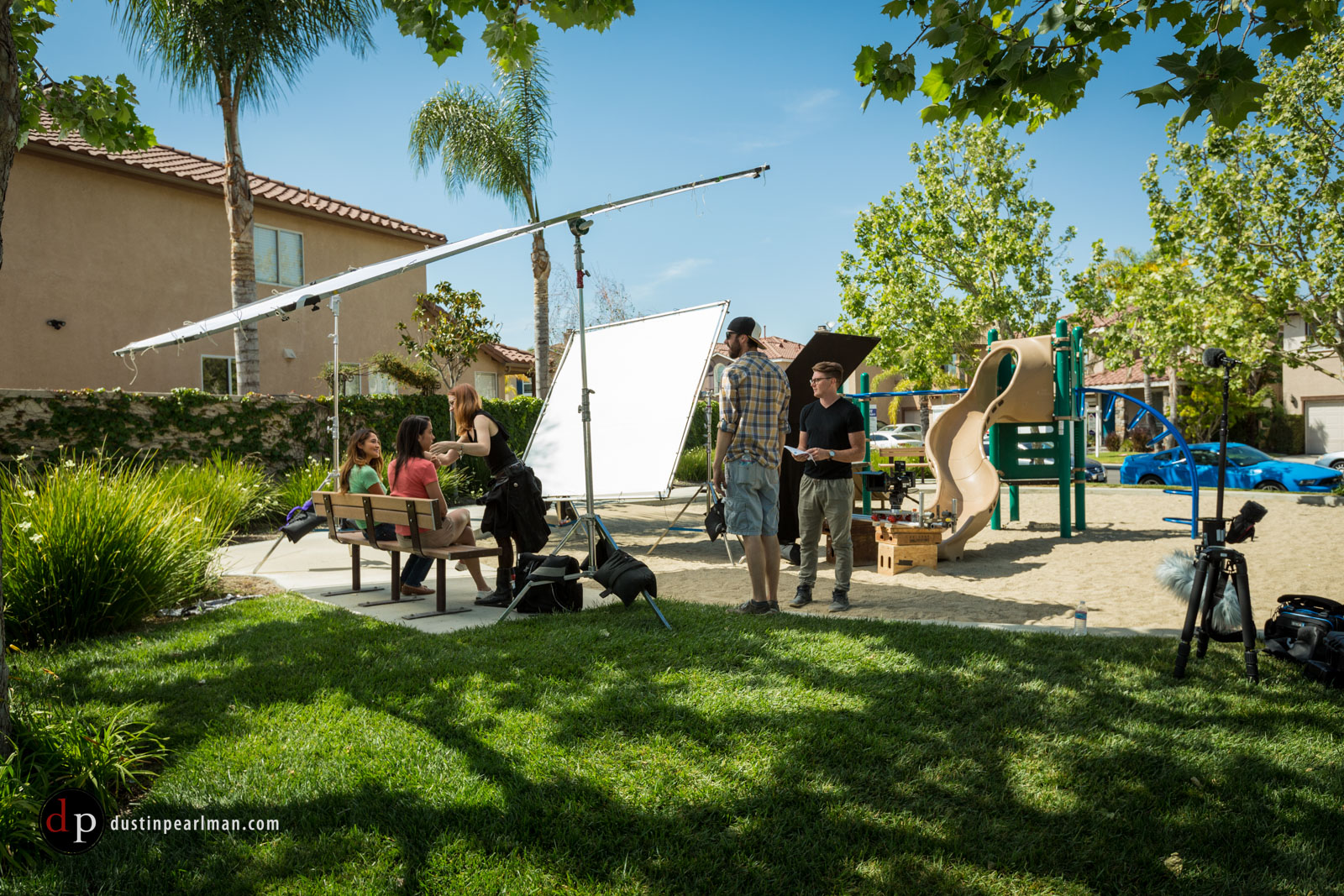 For the second year in a row, I shot a commercial for Splash Kingdom with Director, Matt Marenyi. Hopefully we make it out to the actual water park to film some b-roll in 2016!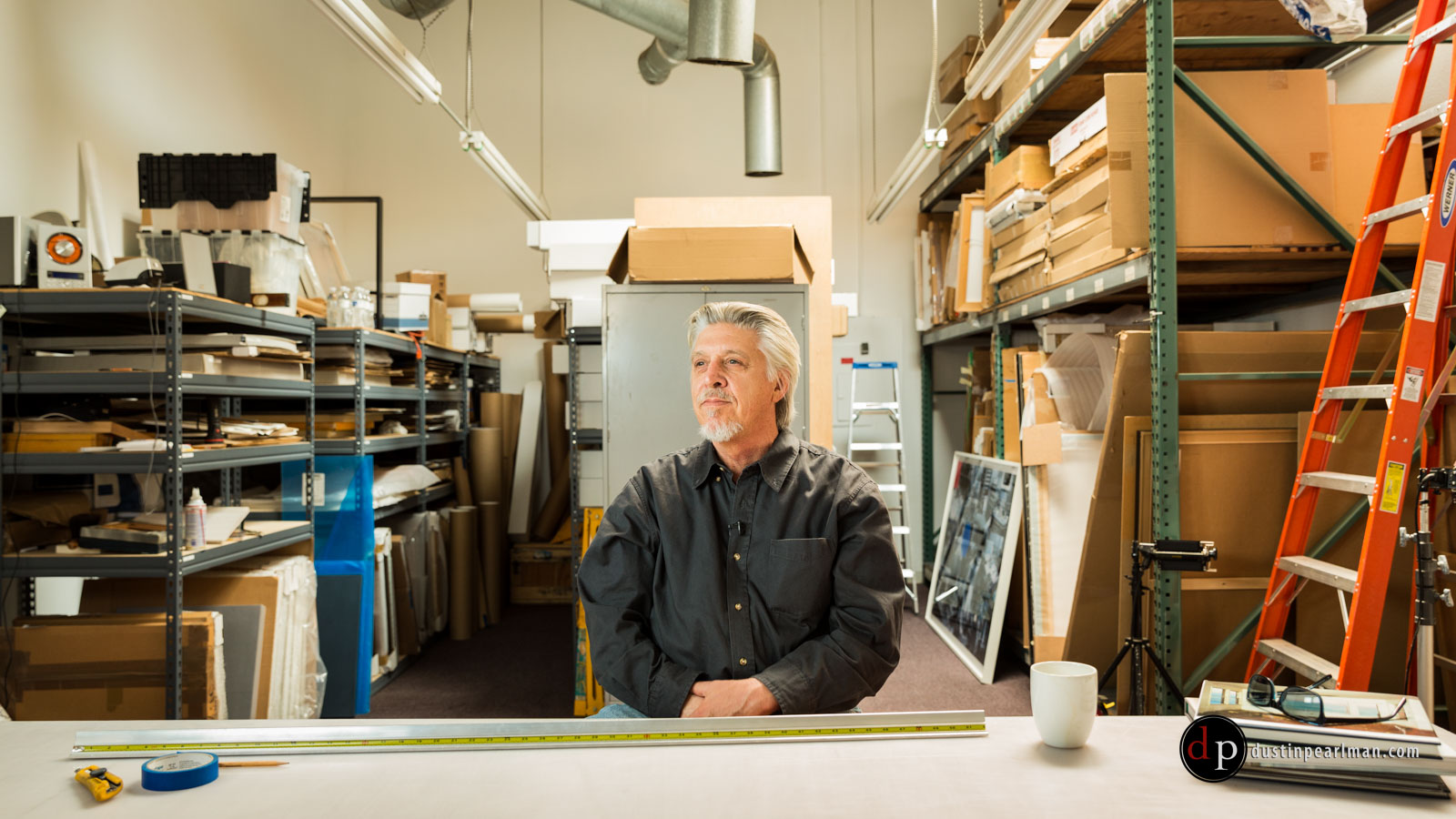 While SFMoMA undergoes extensive renovations, they commissioned a series of interviews with master artists. The 3 days were a complete joy and extremely inspiring. Here you see John Devola in his Riverside studio.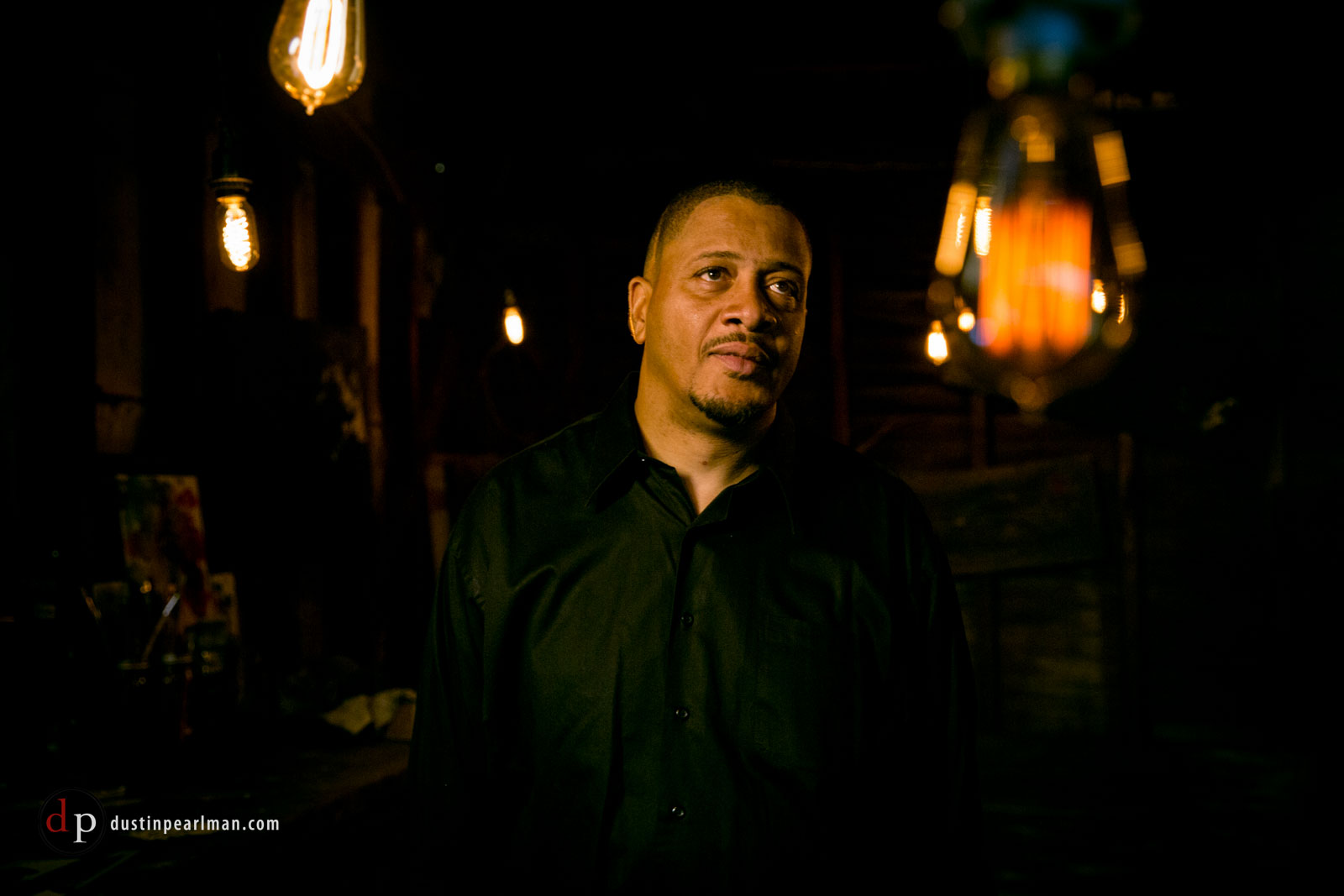 For our third collaboration with Chali 2na, we spent a very long day/night inside of James Kapner's garage shooting the music video for "Show Me." This is noteworthy because we previously shot in Chali's garage/studio! It sounds like my garage is on deck…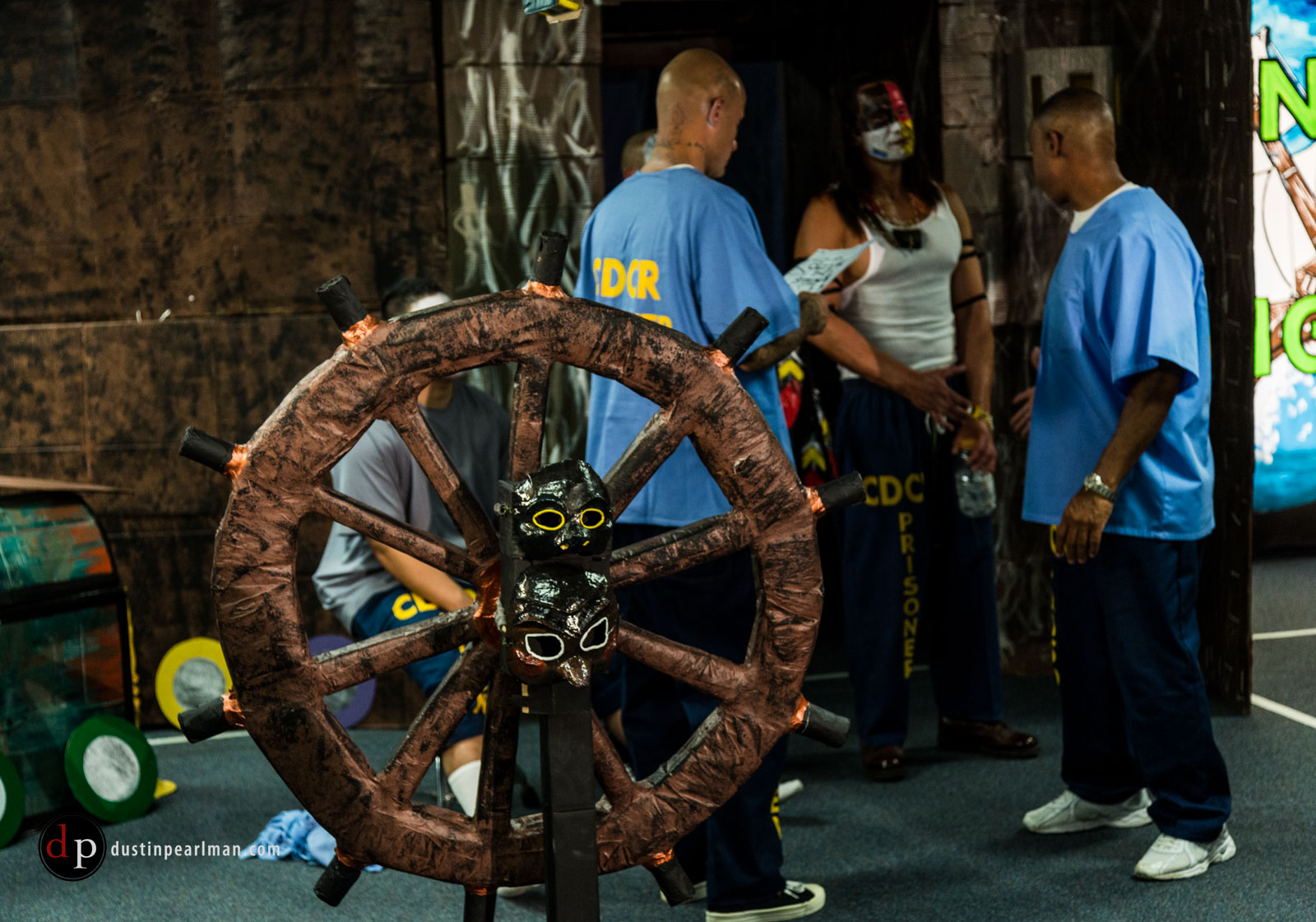 In a truly humbling experience, we ventured to Norco, CA to shoot a musical entirely written and performed by inmates of the California Rehabilitation Center. They developed this powerful piece with the assistance of The Actor's Gang and Tim Robbins (who attended the showcase).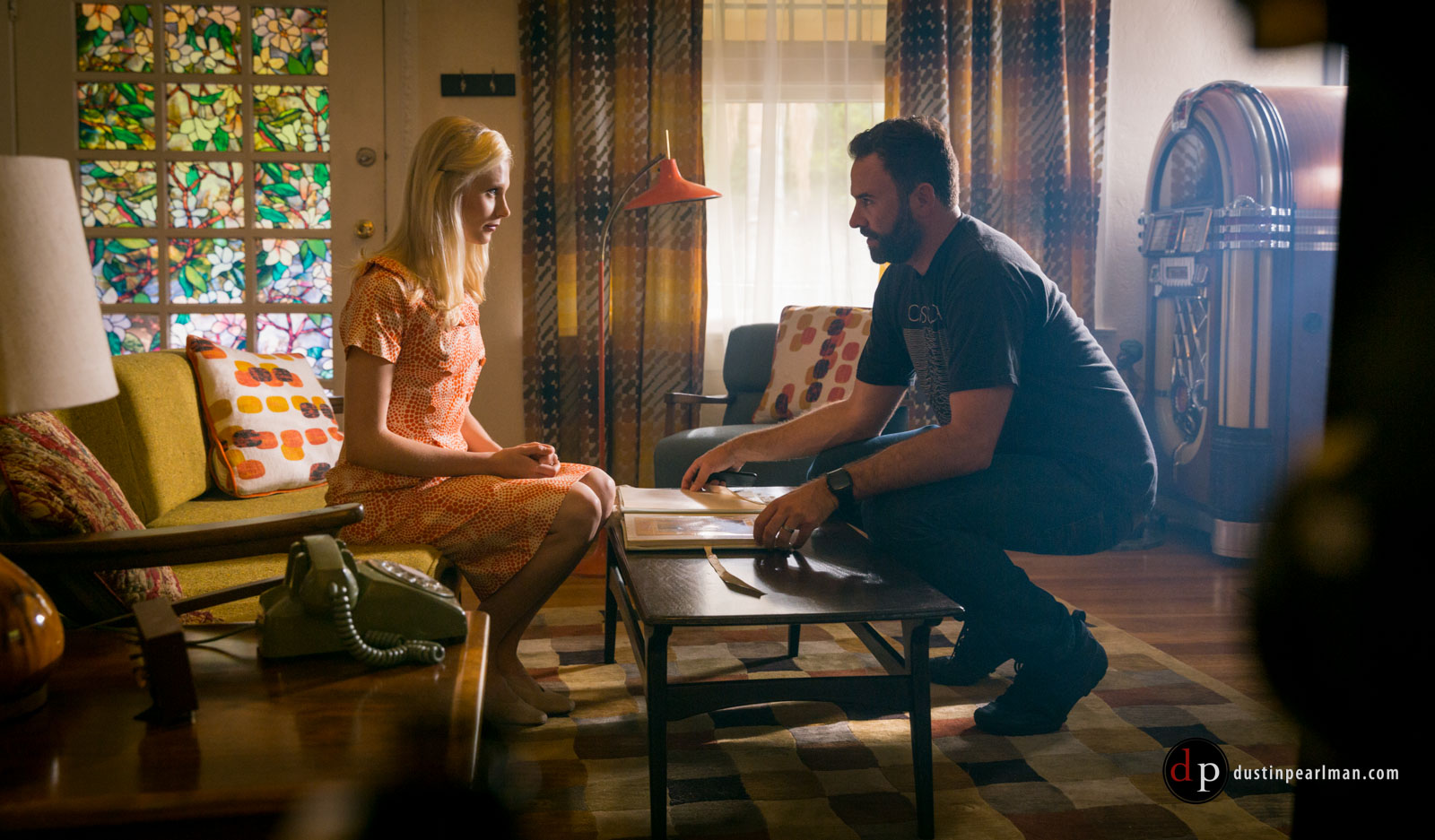 Director Mark Rinehart and I had a blast shooting a period piece for BuzzFeed's branded video for Tide. Our production designer (Julie Chen) hit a home run with the production design!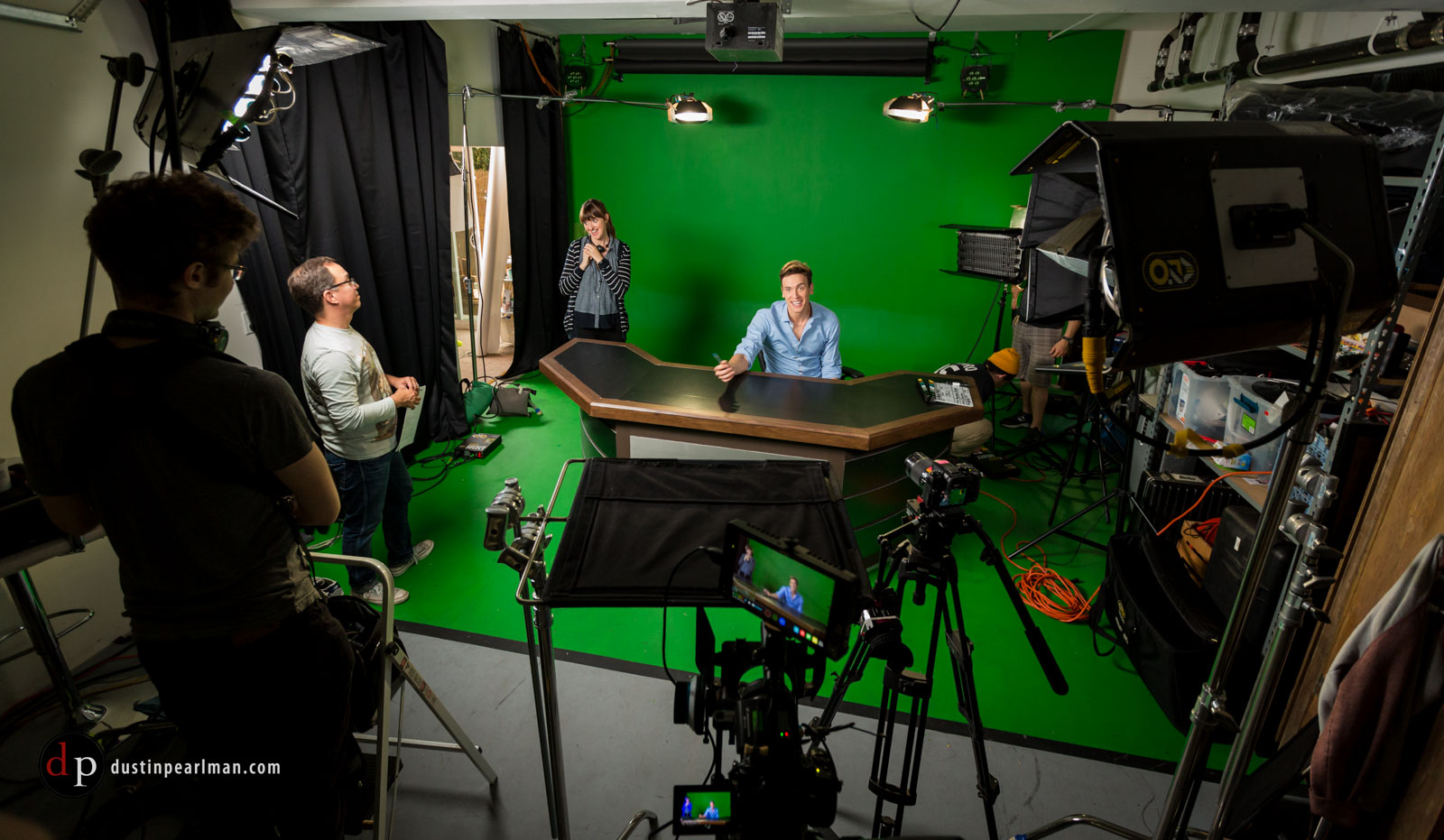 The hilarious Chris Baker stars in a comedic web series about a rookie news anchor trying to survive the cable news racket. We reconvened later in the year to shoot more episodes of Baker Daily and I hope there are more to follow.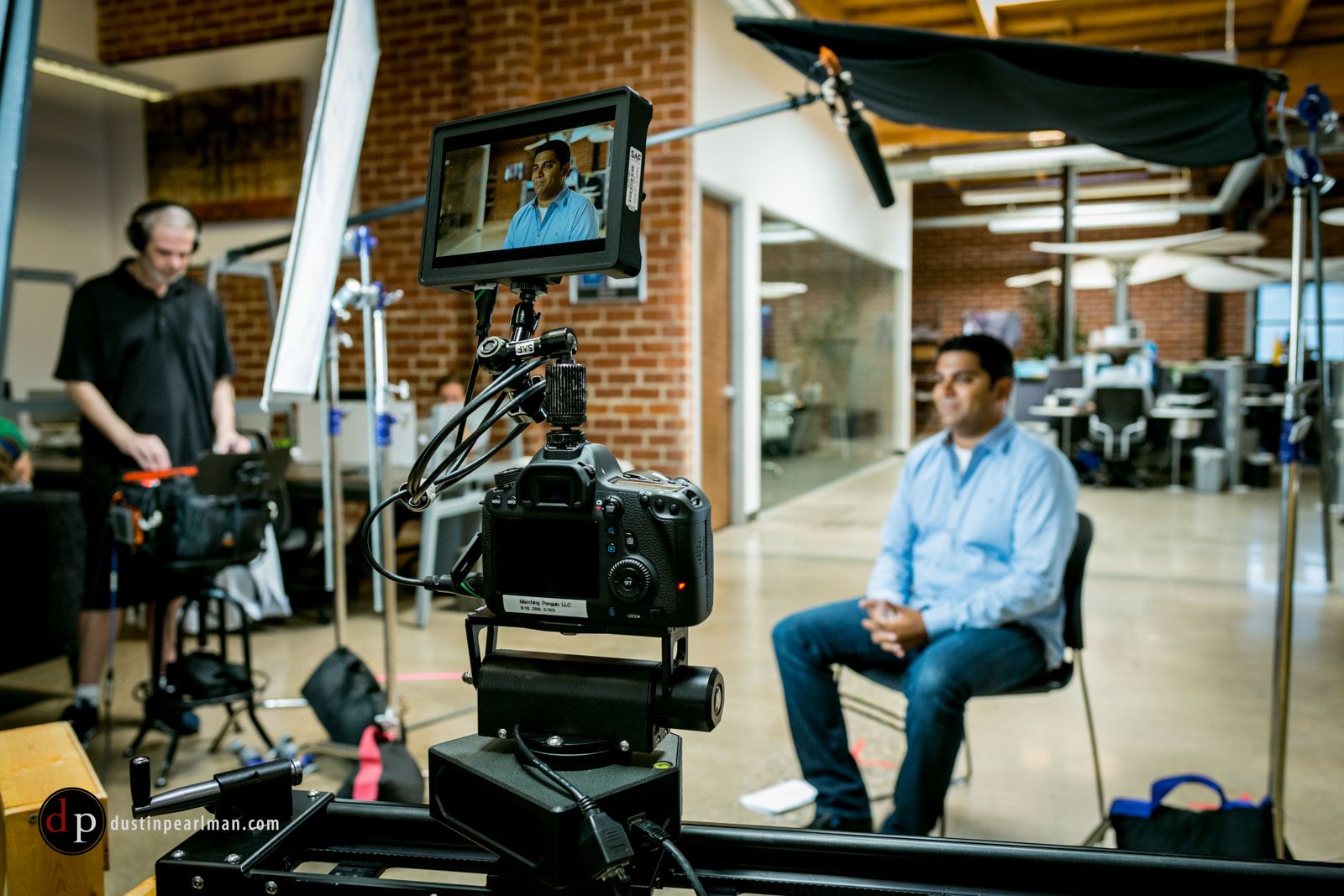 Director Jordi Matsumoto acquired Kessler's Second Shooter motion control rig, which is surprisingly efficient for camera movement in interviews!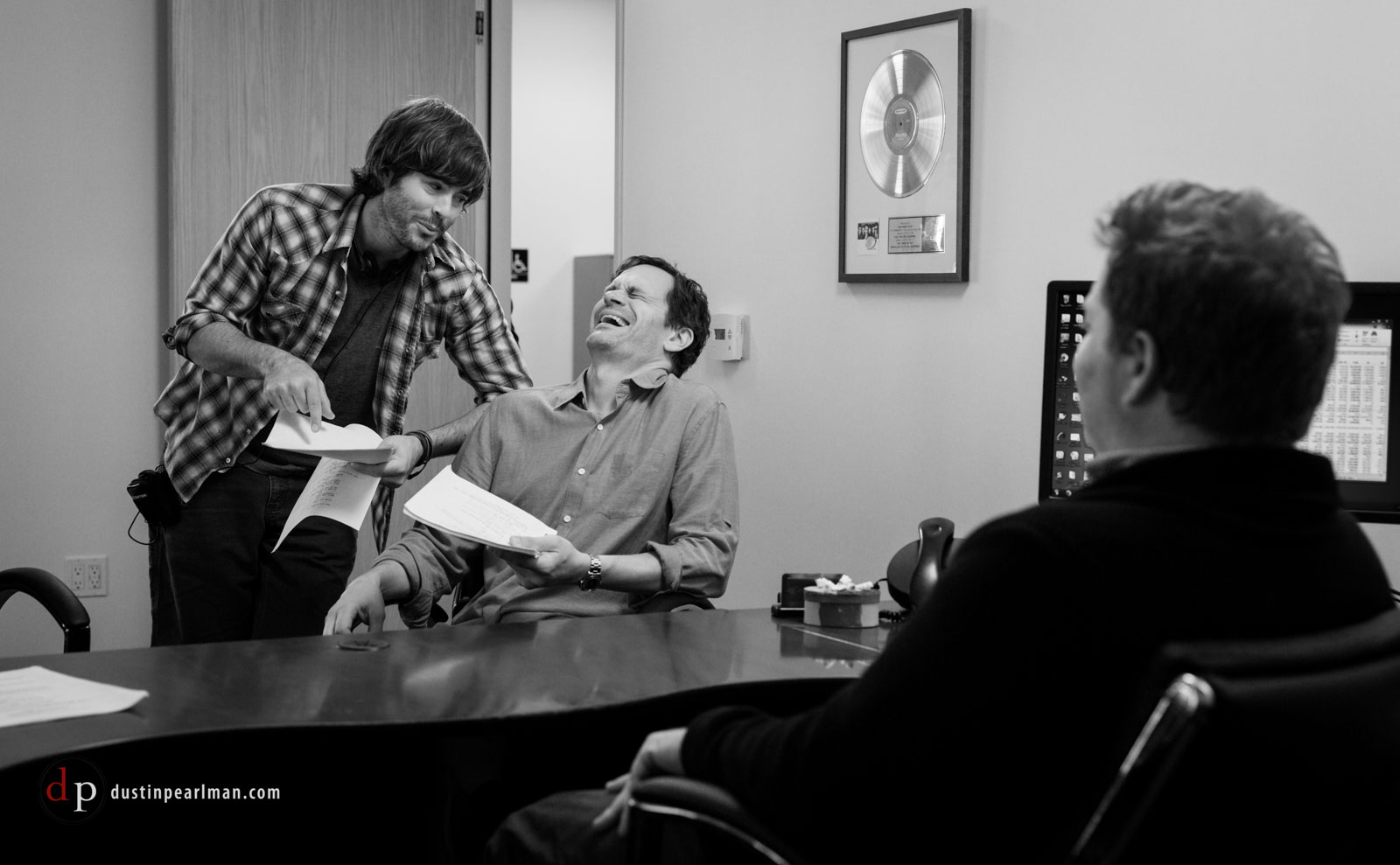 We shared some good laughs while shooting a pair of shorts for Director Jason Gallagher (left) and star Tom Everett Scott (right).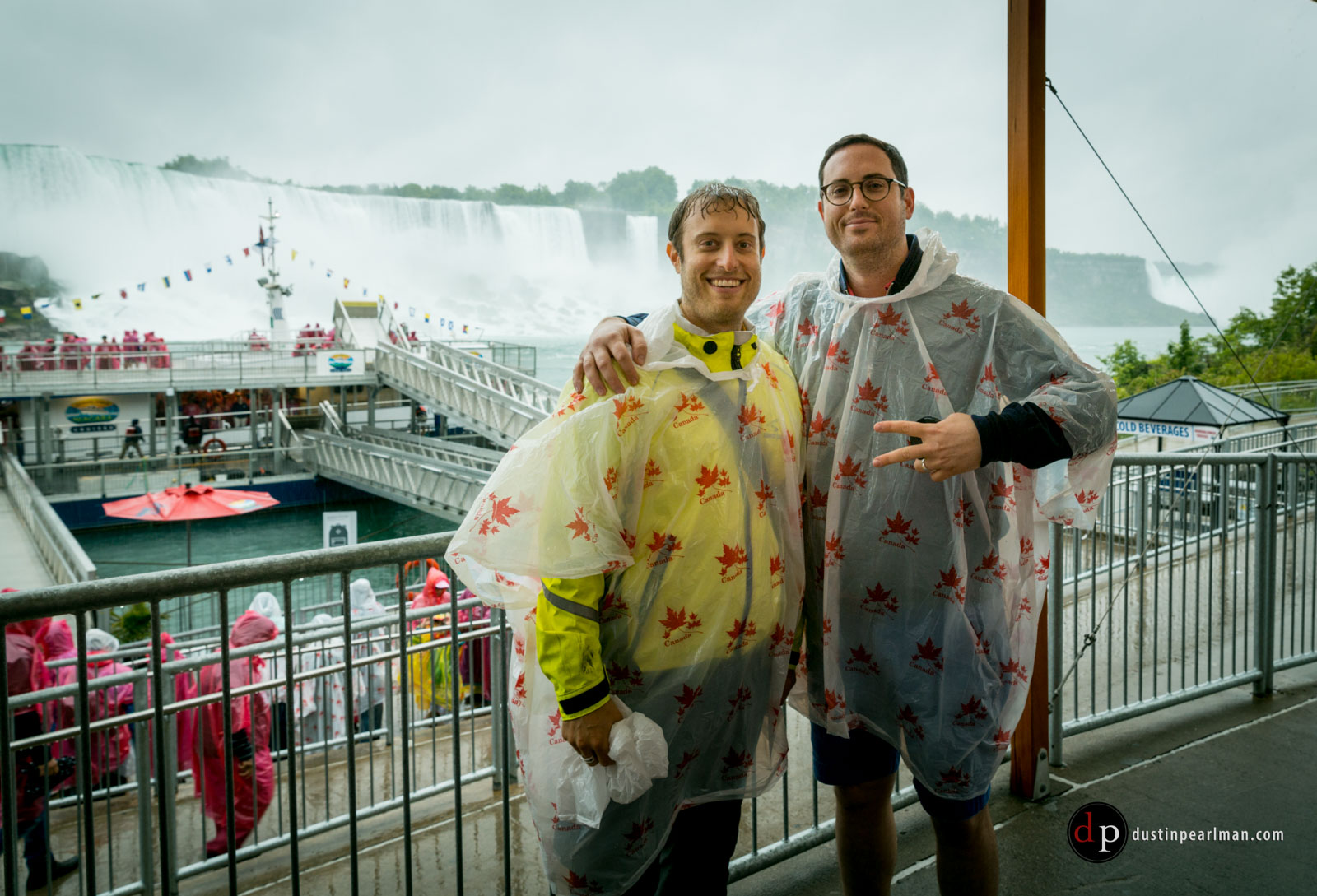 When I started in the business, I was told that location does not mean vacation. Well that's not always true. James Kapner and I found time to visit Niagara Falls while shooting in Toronto for Microsoft and it was INCREDIBLE.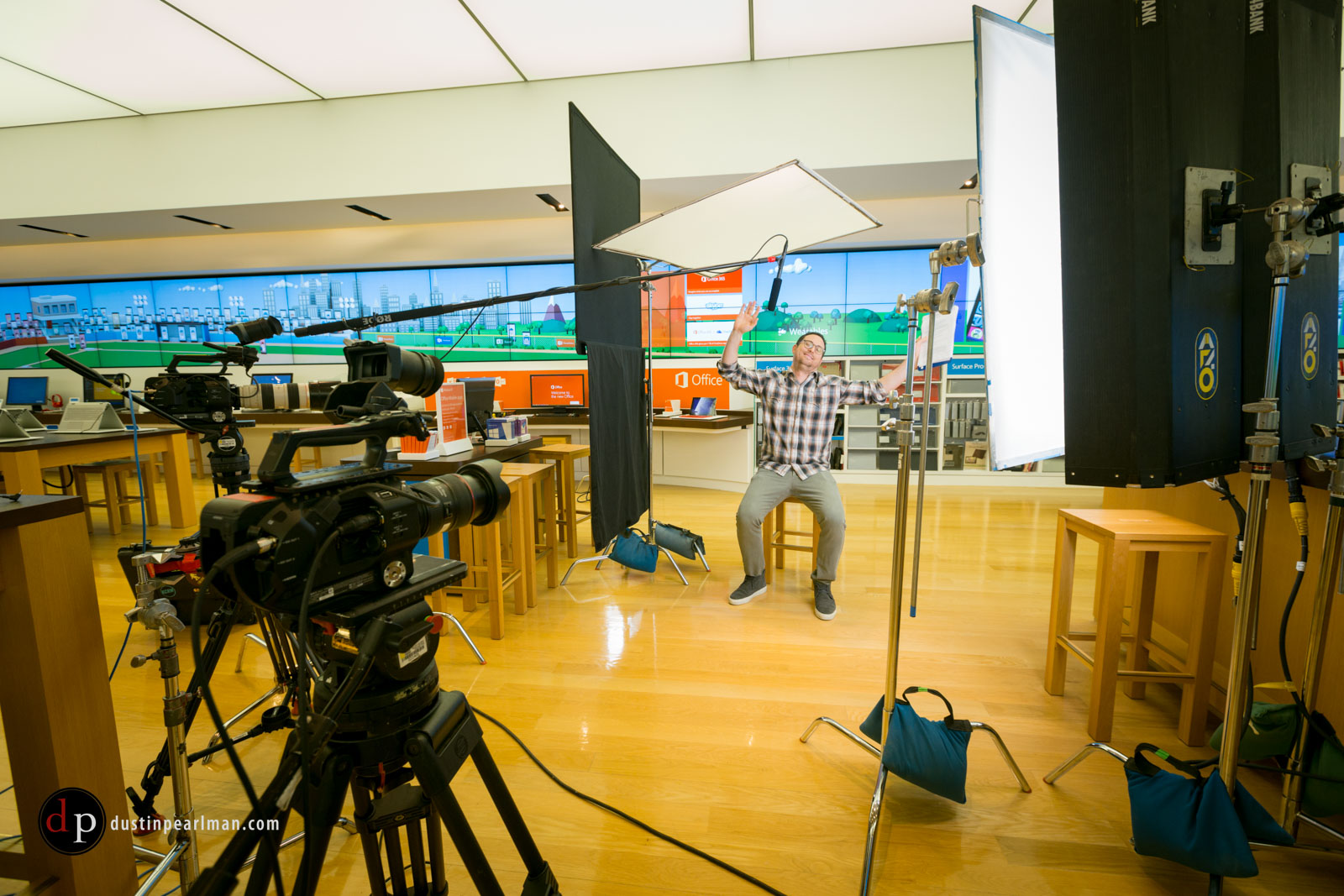 James Kapner celebrates the end of a great series of shoots for Microsoft (this one took place in Seattle).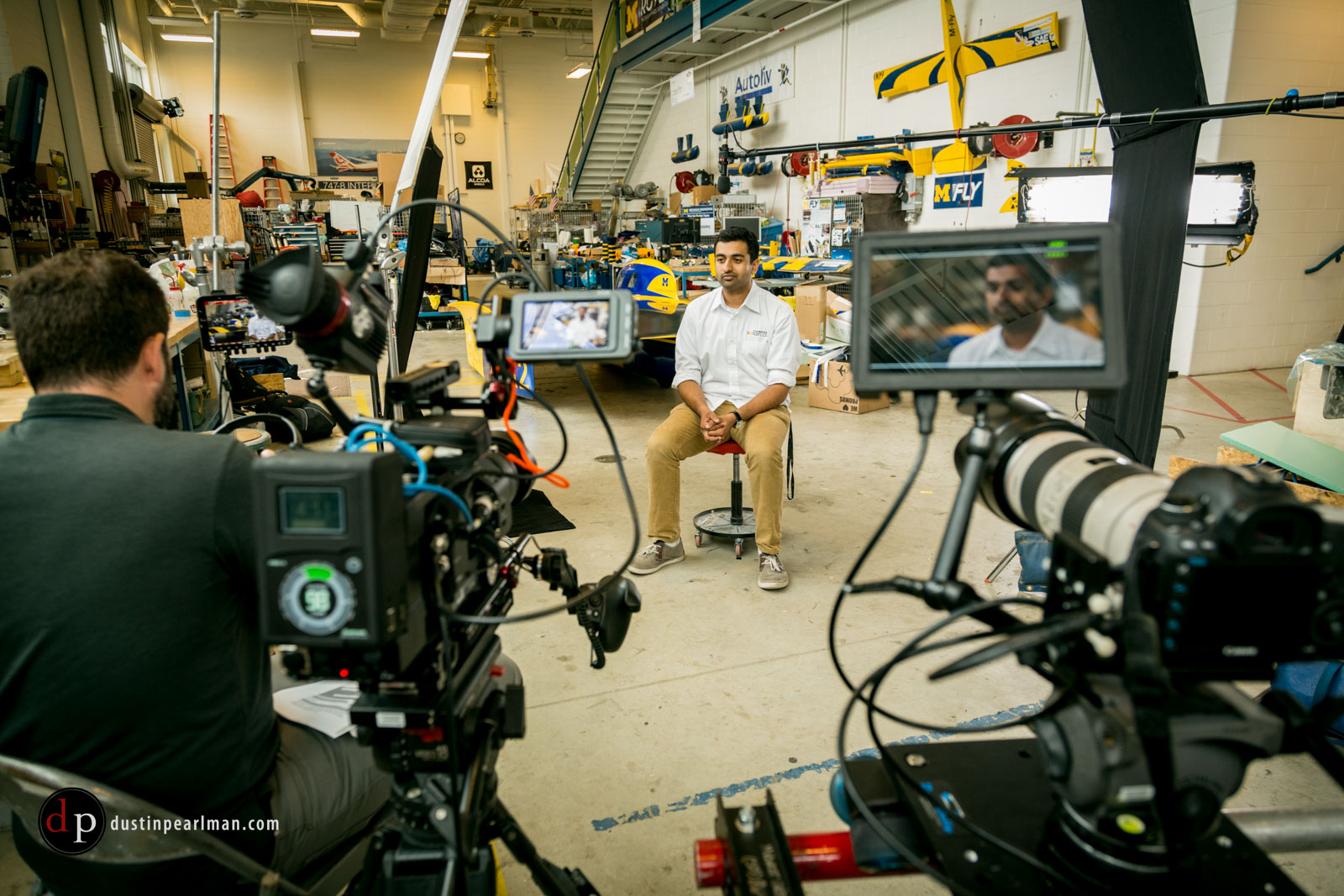 A few hours after my Sony FS7 arrived at my doorstep, we boarded an early flight to Detroit to interview members of the University of Michigan Solar Car Team for Intel.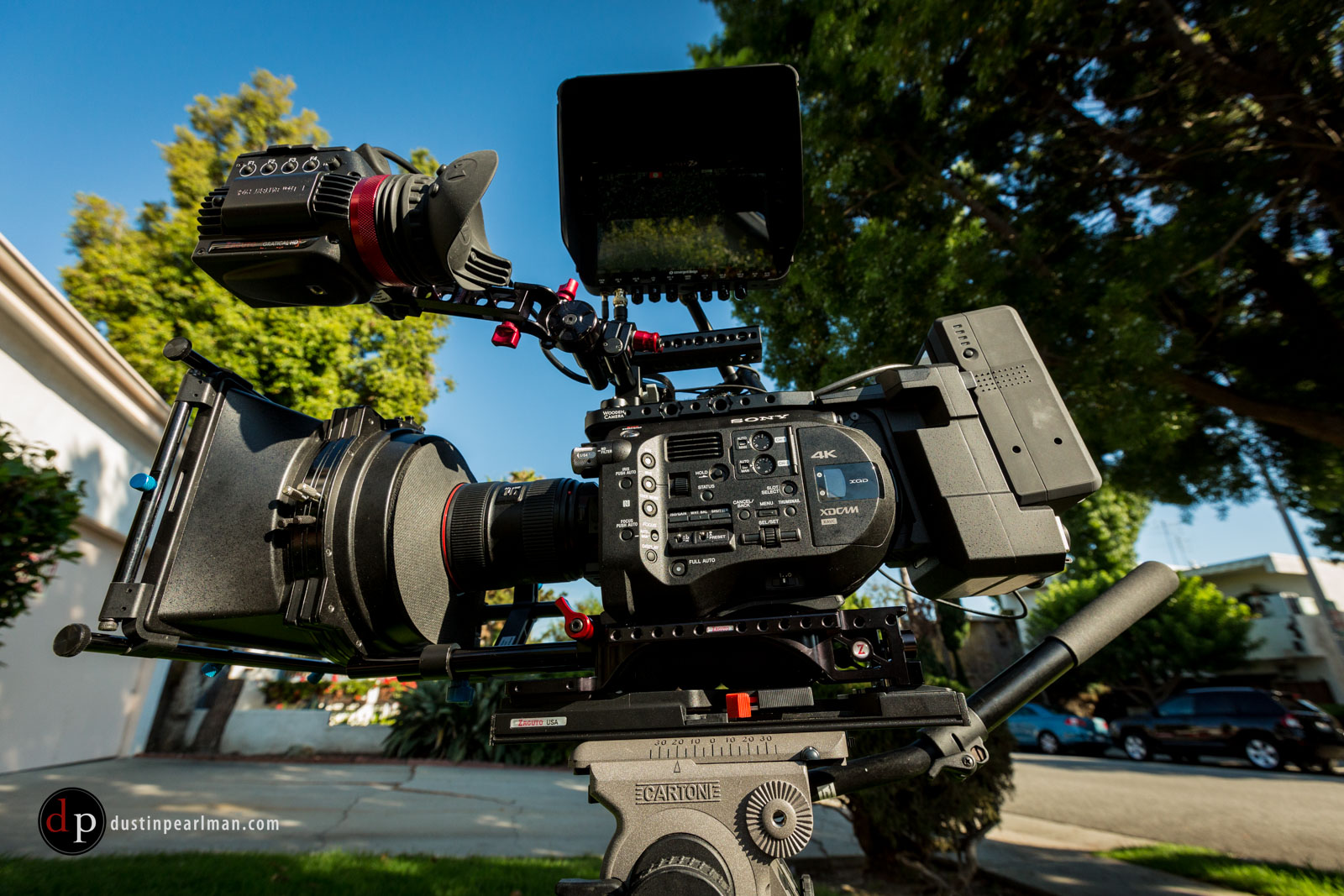 To promote my newly acquired Sony FS7 camera package, I did a photoshoot in my front yard.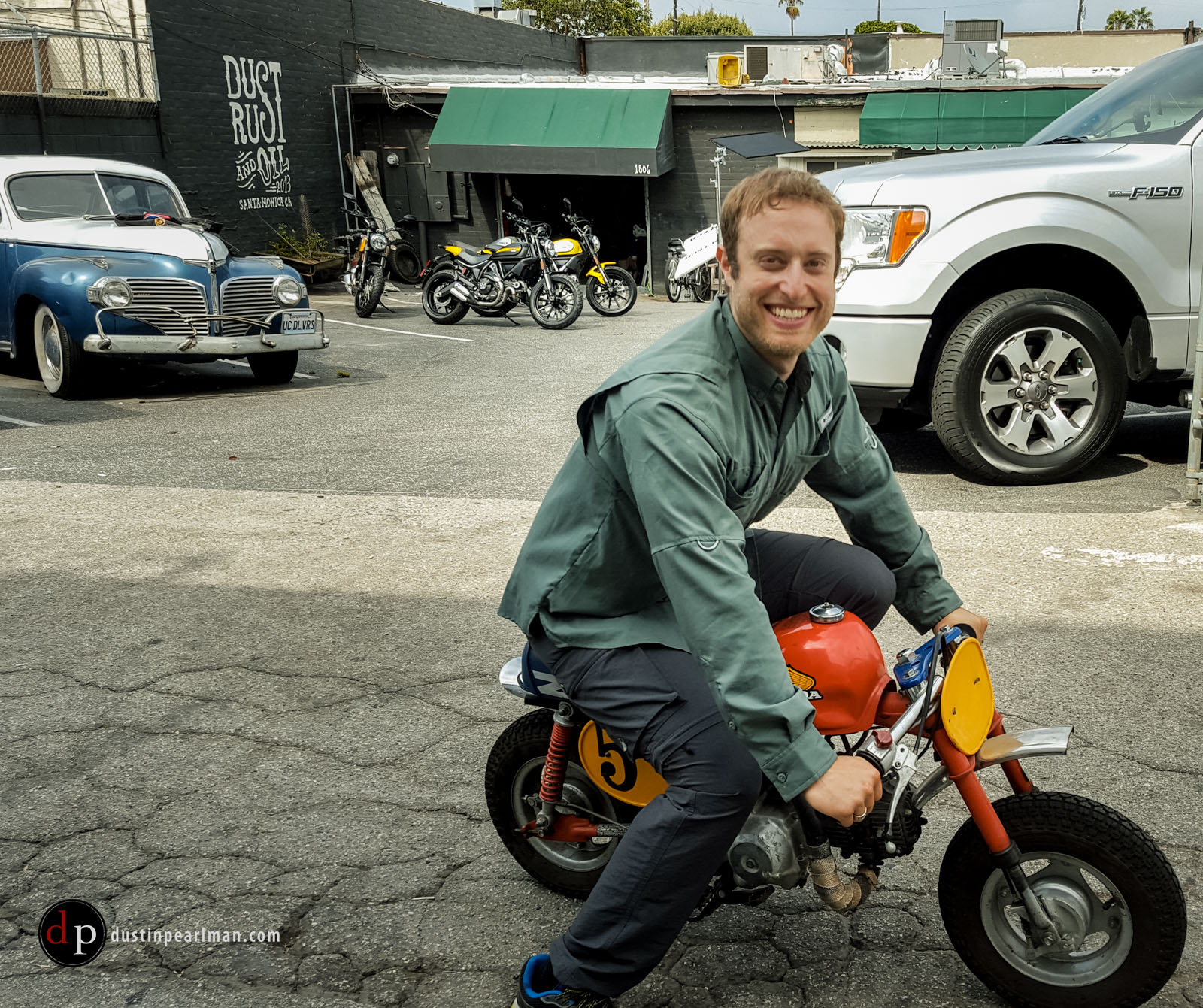 Jay Schwartz of Dust, Rust, and Oil has an amazing miniature motorcycle and he takes great joy in taking pictures of the immense smiles on people's faces as they ride it! I gulped down my lunch to make time to ride it while shooting for Ducati.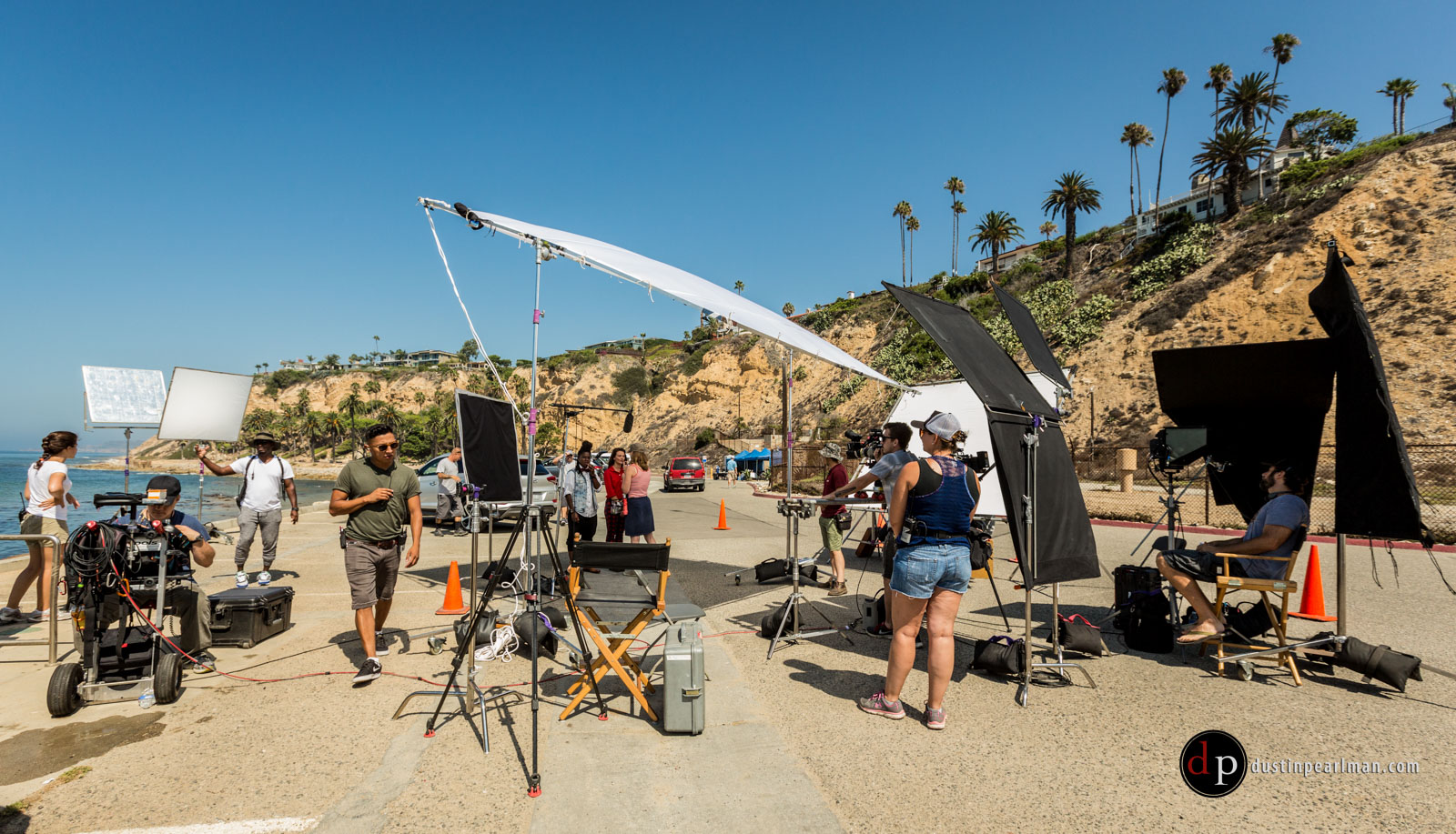 More fun with BuzzFeed, this time at White Point Beach for a branded gig with Hyundai.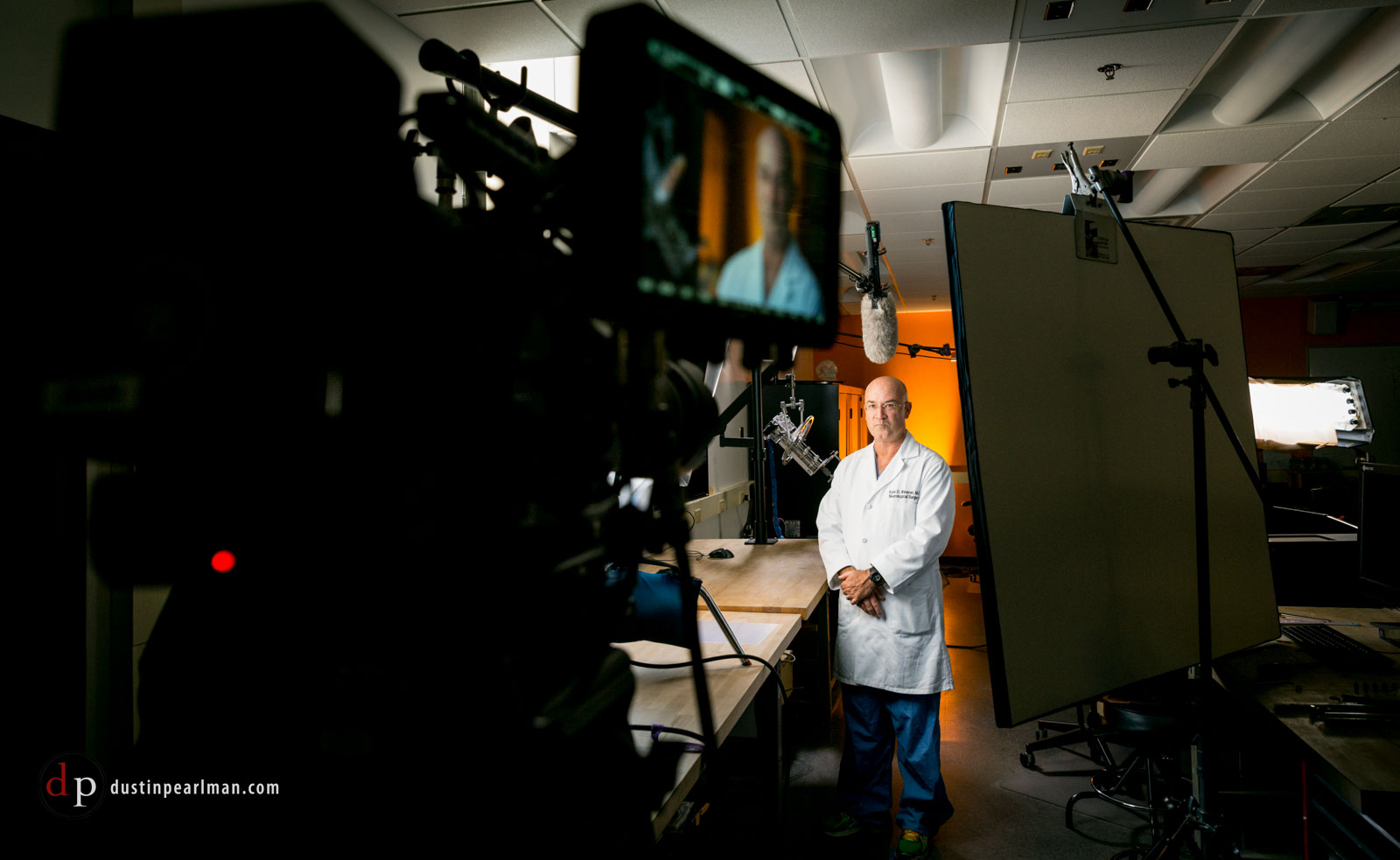 I had a unique opportunity to visit a few college campuses to highlight some of the groundbreaking work on the human brain for the National Geographic special, "Brain Surgery Live." Dr. Kyle D. Weaver of Vanderbilt University is pictured below, but we also travelled to the University of Washington and UCLA.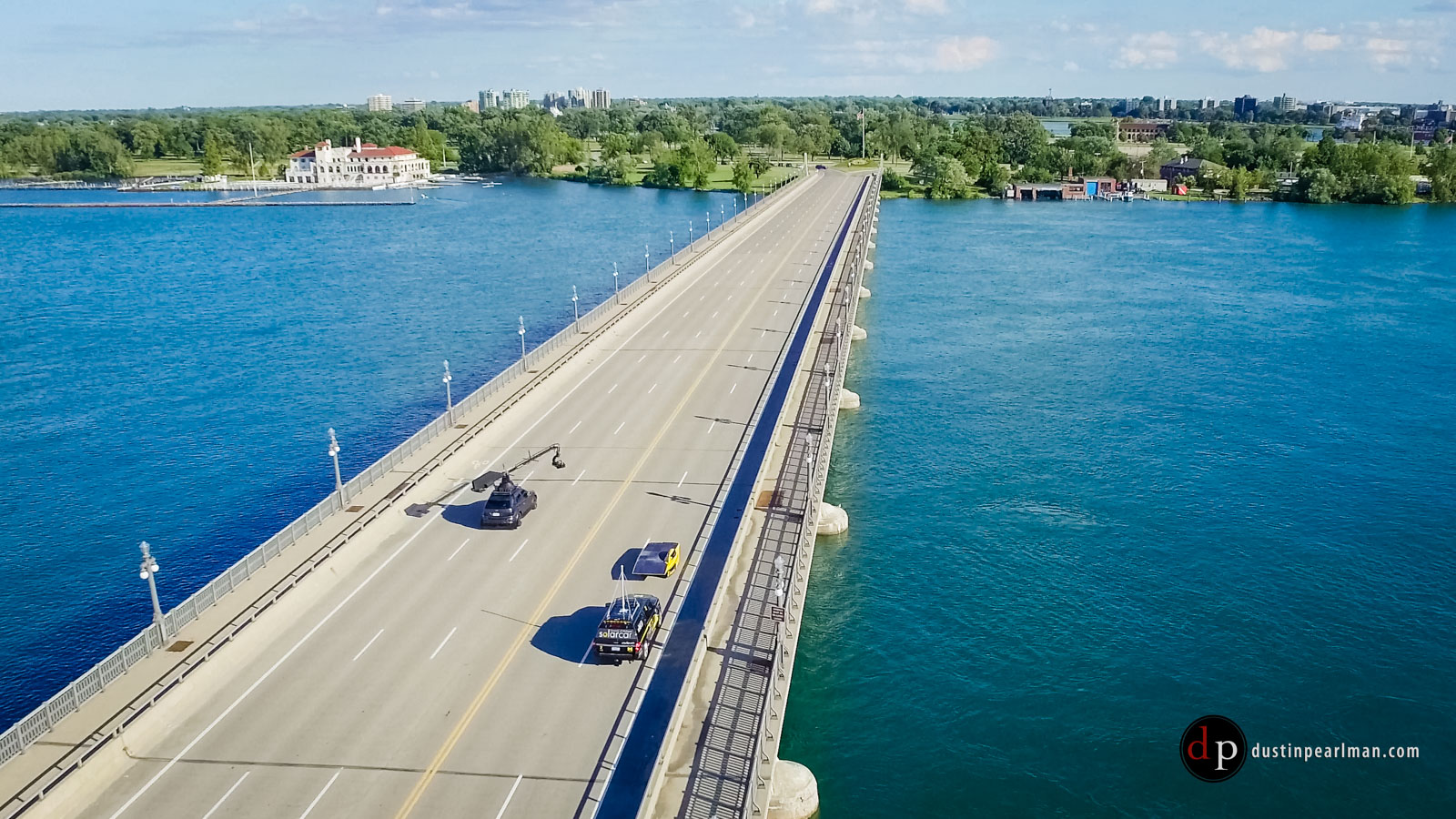 I'll never forget our second visit to Detroit with Intel where I utilized a Russian Arm for the first time. Manning the joystick was like playing a video game with ultra high stakes. Can't wait to use it more!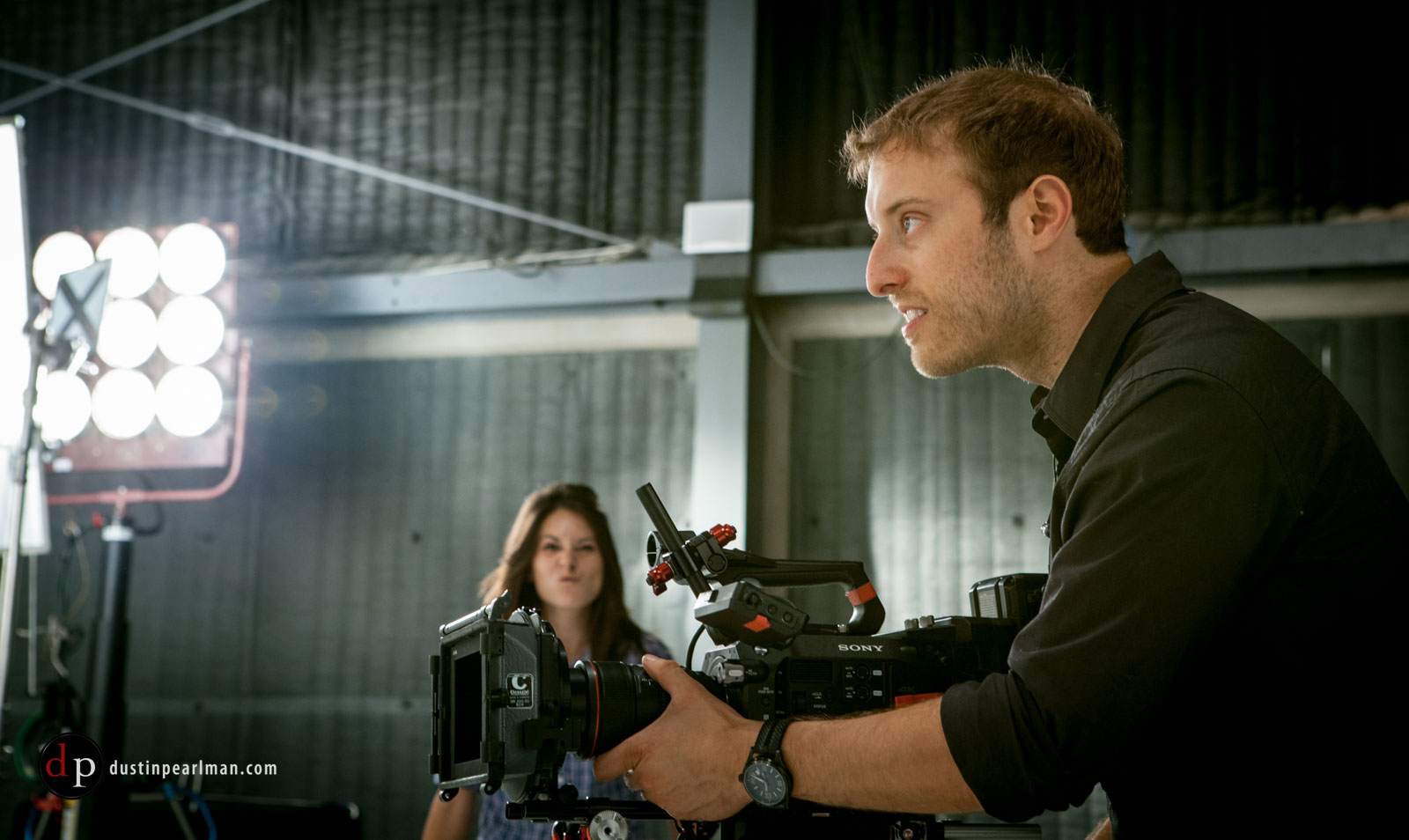 My 1st AC, Megan Boundy, decided to photobomb this otherwise nicely staged BTS shot on the set of BuzzFeed's Just Dance branded video shot at Siren Studios.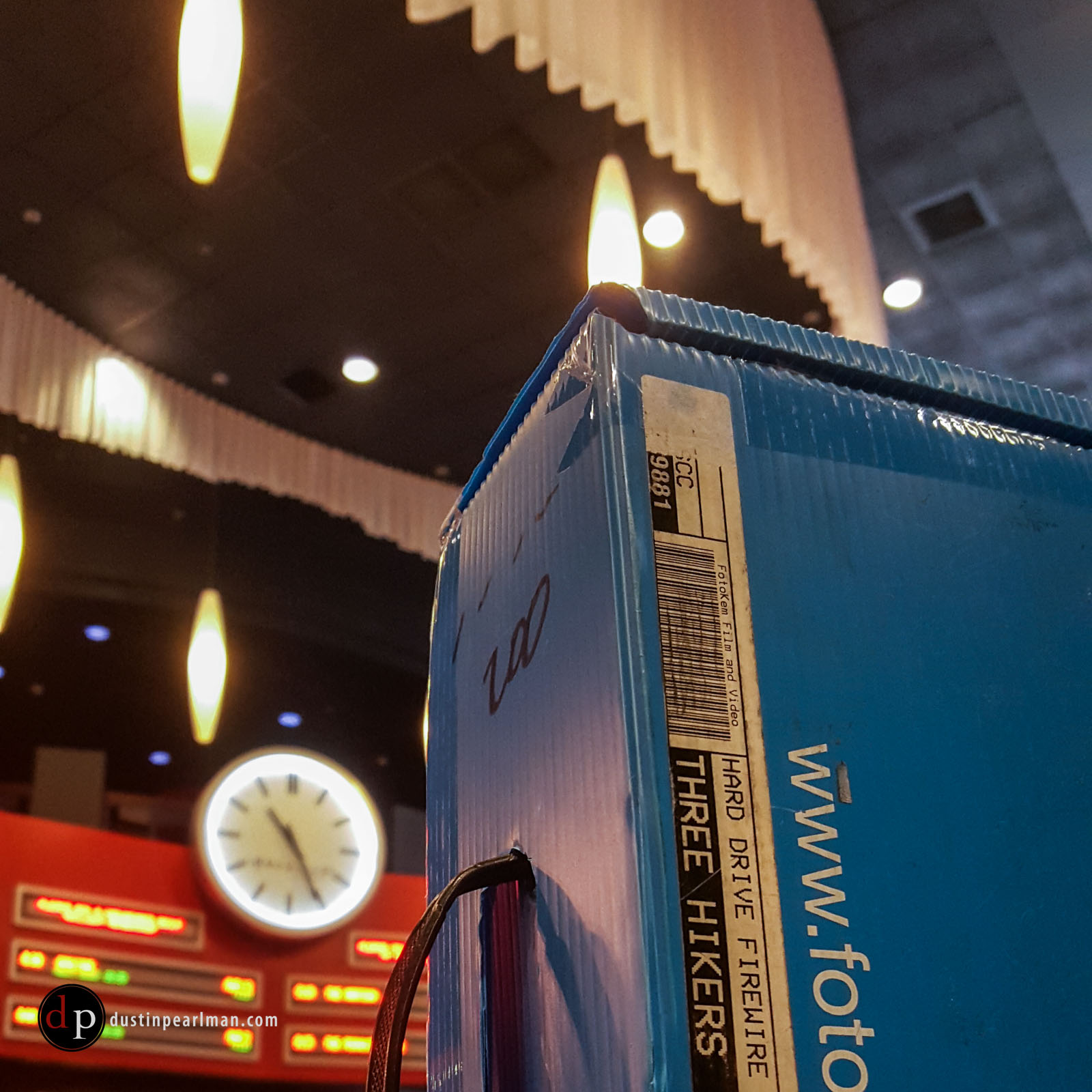 Seeing my work (even though I only shot a small portion of The Three Hikers) projected on the giant Arclight screen for the first time will forever hold a special place in my heart. Here's the DCP from Fotokem chilling in the lobby.
I hope you had a wonderful year and look forward to what adventures 2016 will bring. If you'd like to regularly see images like these, then please follow me on Instagram. Are you curious about 2014 and 2013? Don't be shy and click on those links…
Happy New Year!
---
You might also like
---
---