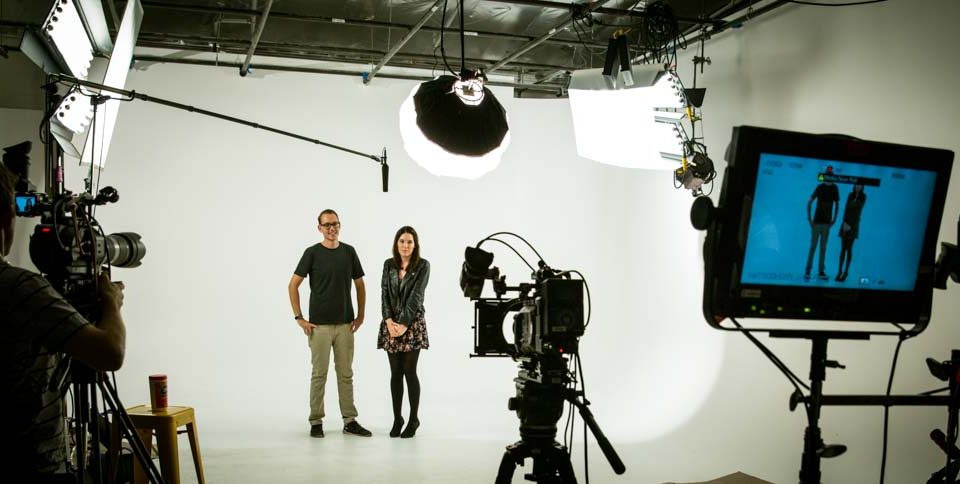 BuzzFeed just released a fun branded video that we made for Hyundai with Play Productions. Shot over two days, it reveals some fun truths about how three real couples feel about driving with their partner.
This is the first project I've shot with my Sony FS7 to gain wide release. Thanks to BuzzFeed's influence and the merits of the project, it's already gained over 760,000 views in less than 2 days!
For maximum efficiency, we followed our tech scout in San Pedro with a pre-lighting of the white cyc at the BuzzFeed studio. My gaffer, Austin Michaels, and Key Grip, Joachim Glaser rigged Kino-Flos, a pair of 1K Fresnels, and a China Ball to create a look similar to the famed Mac vs. PC commercials.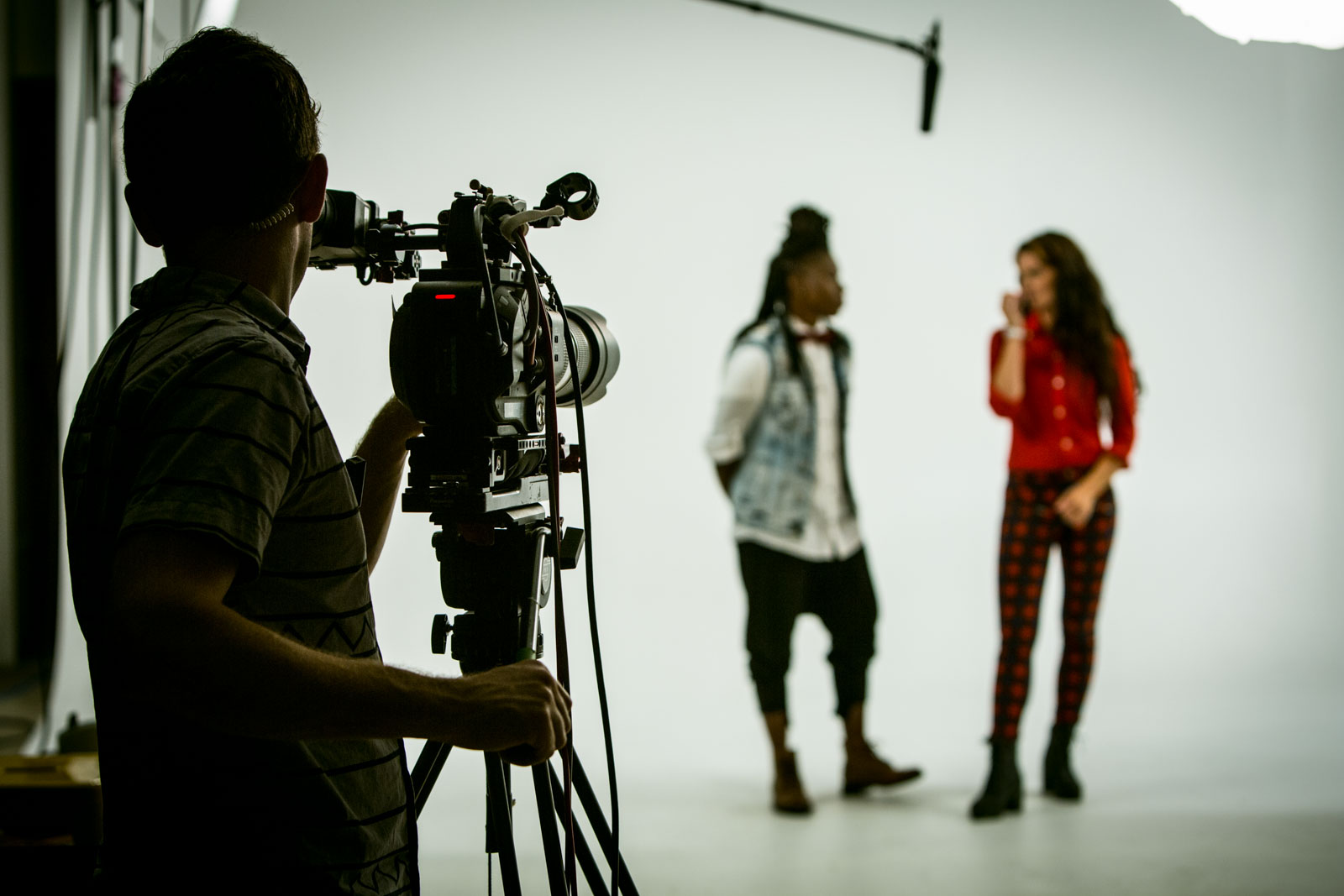 The framework of the video came from this viral sensation, which BuzzFeed shot on the same stage. Power is limited there, so the FS7 and its super light sensitive sensor saved the day by only requiring a handful of low wattage lights.
Our first shoot day began swimmingly. Unfortunately, our army of GoPro Hero4 Blacks did not appreciate Hollywood's high summer temperatures. In the end, we sacrificed shooting in 4K in order to make our day and capture the couples driving around town!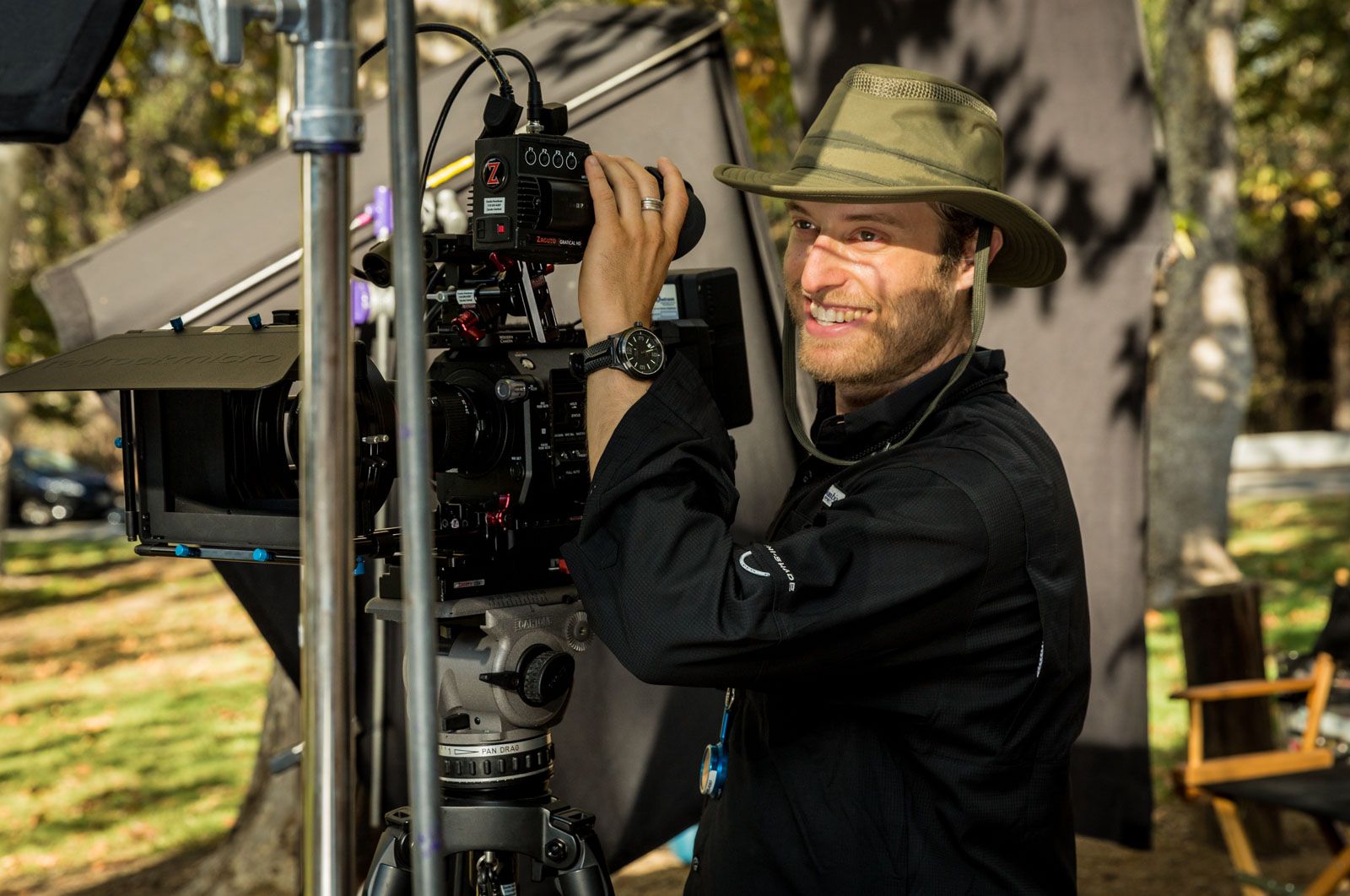 Sarah McLaughlin and Noah Calvin's post-driving interview took place during golden hour in Griffith Park. An 8'x8' Ultra Bounce gave them some fill while the setting sun did the heavy lifting.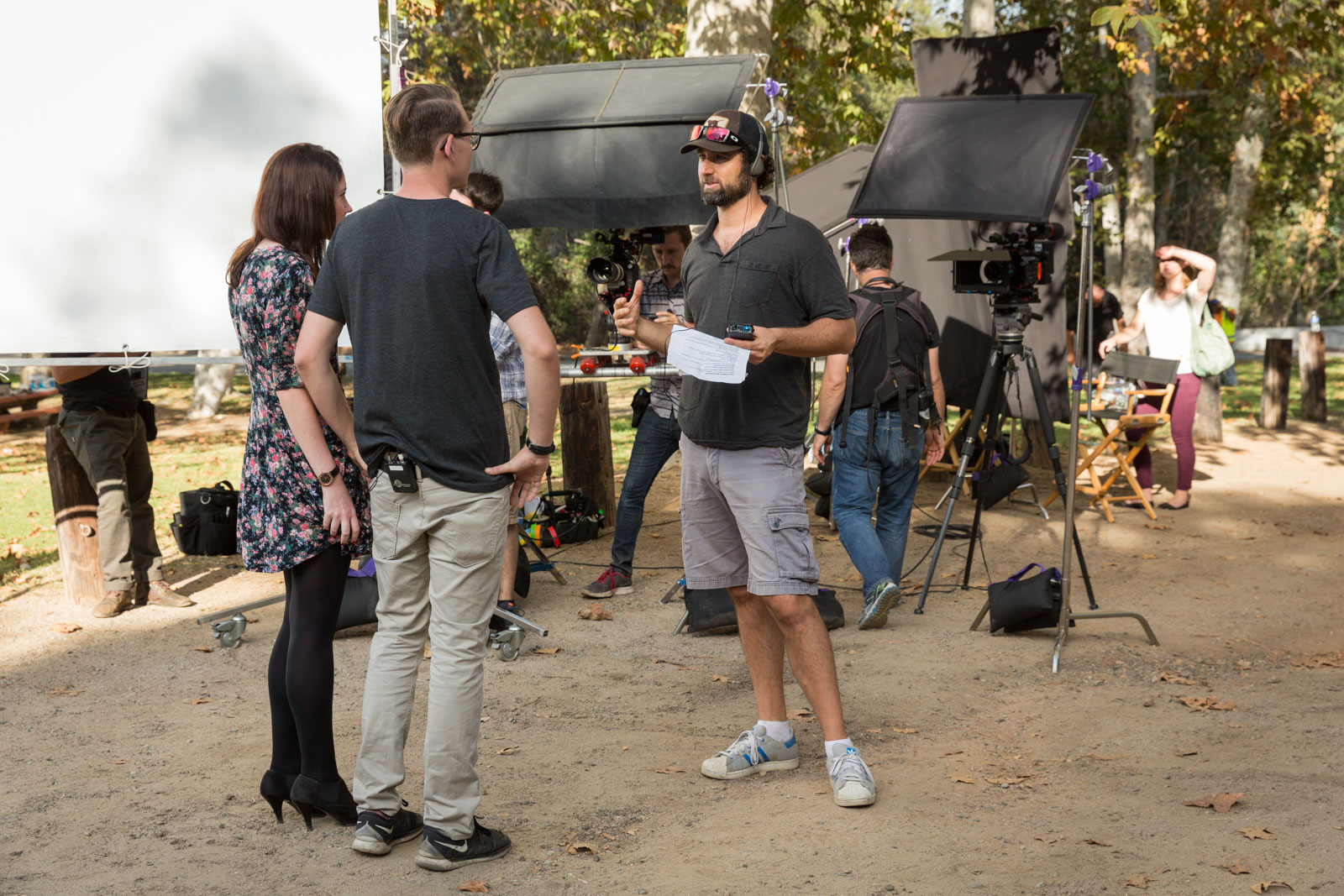 Day two brought some unexpected drama.
Apparently the regulars of White Point Beach are growing tired of the constant film shoots that invade their picturesque beach. After finishing the post drive interviews with Patty and Rai, our Director, Jared Seltzer wanted a shot of the car driving down the hillside into the beach parking lot.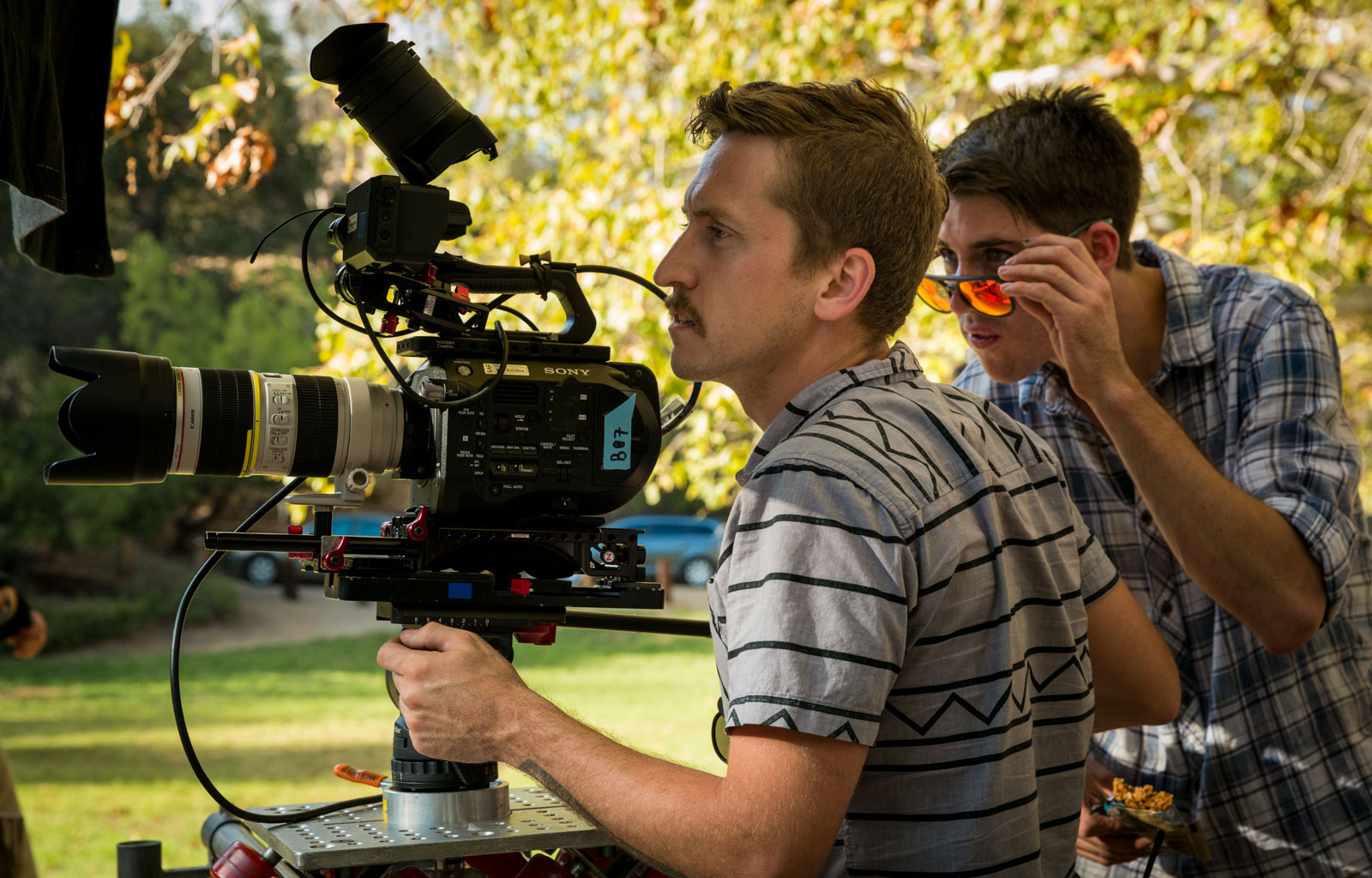 My B-Camera Operator, Andrew Baxter found a great vantage point. Unfortunately, it was very close to a group of guys in their lawn chairs.
By the time I joined them to get a second angle, things escalated verbally between the locals and our Locations Manager, Tony Nawrocki. I asked Andrew if he told them that we'd only be there for a few minutes, but before he could respond, I felt water raining down on my camera and me.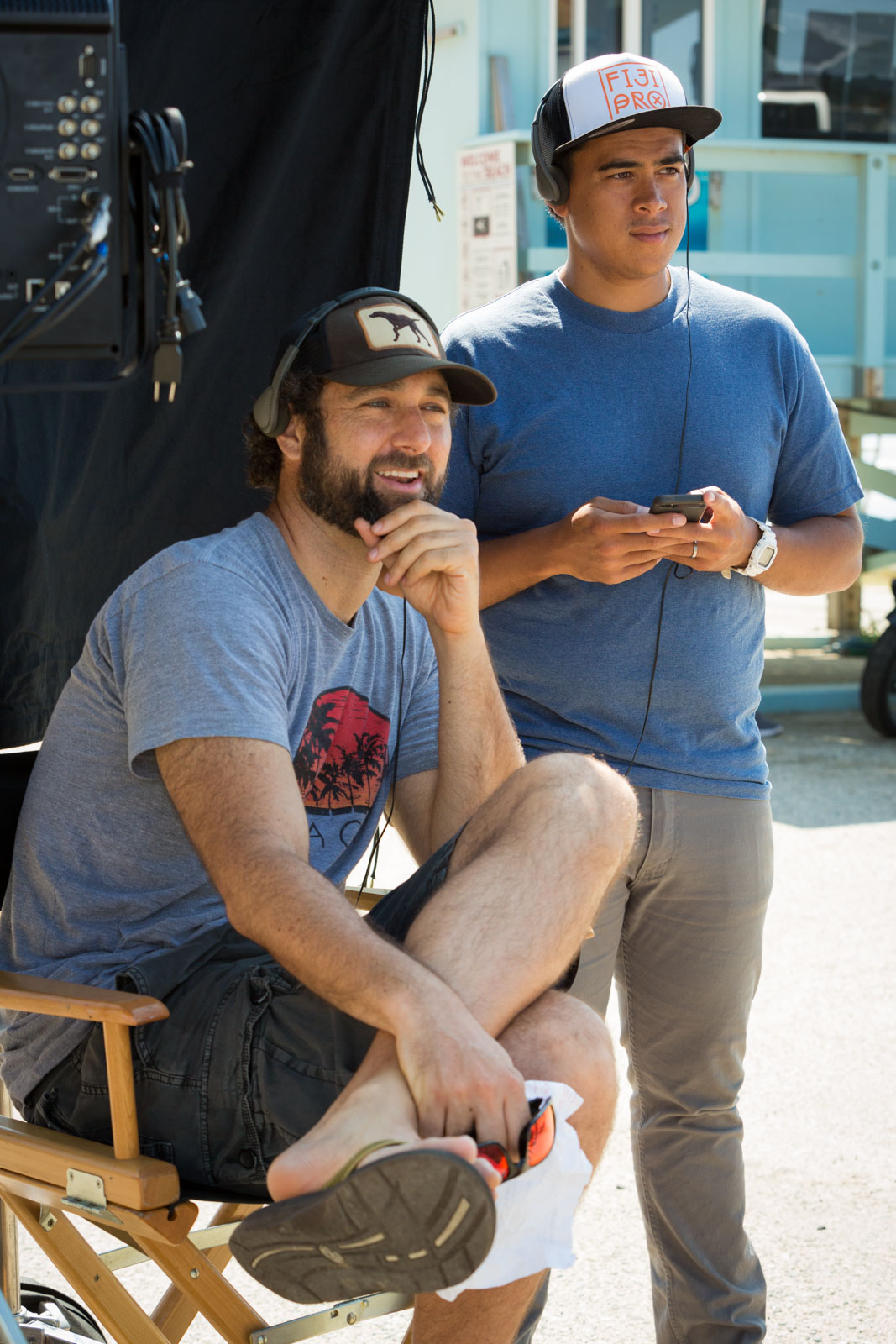 We weren't caught in a freak sun shower, there was an angry man spraying us with a hose yelling expletives! What kind of person willingly subjects expensive electronics to water?
Thankfully the water wasn't plentiful and we retreated to safety without any damage to the gear. Nevertheless, it was a super stressful way to initiate our lunch break. It instantly evaporated my satisfaction with the previous lighting set up!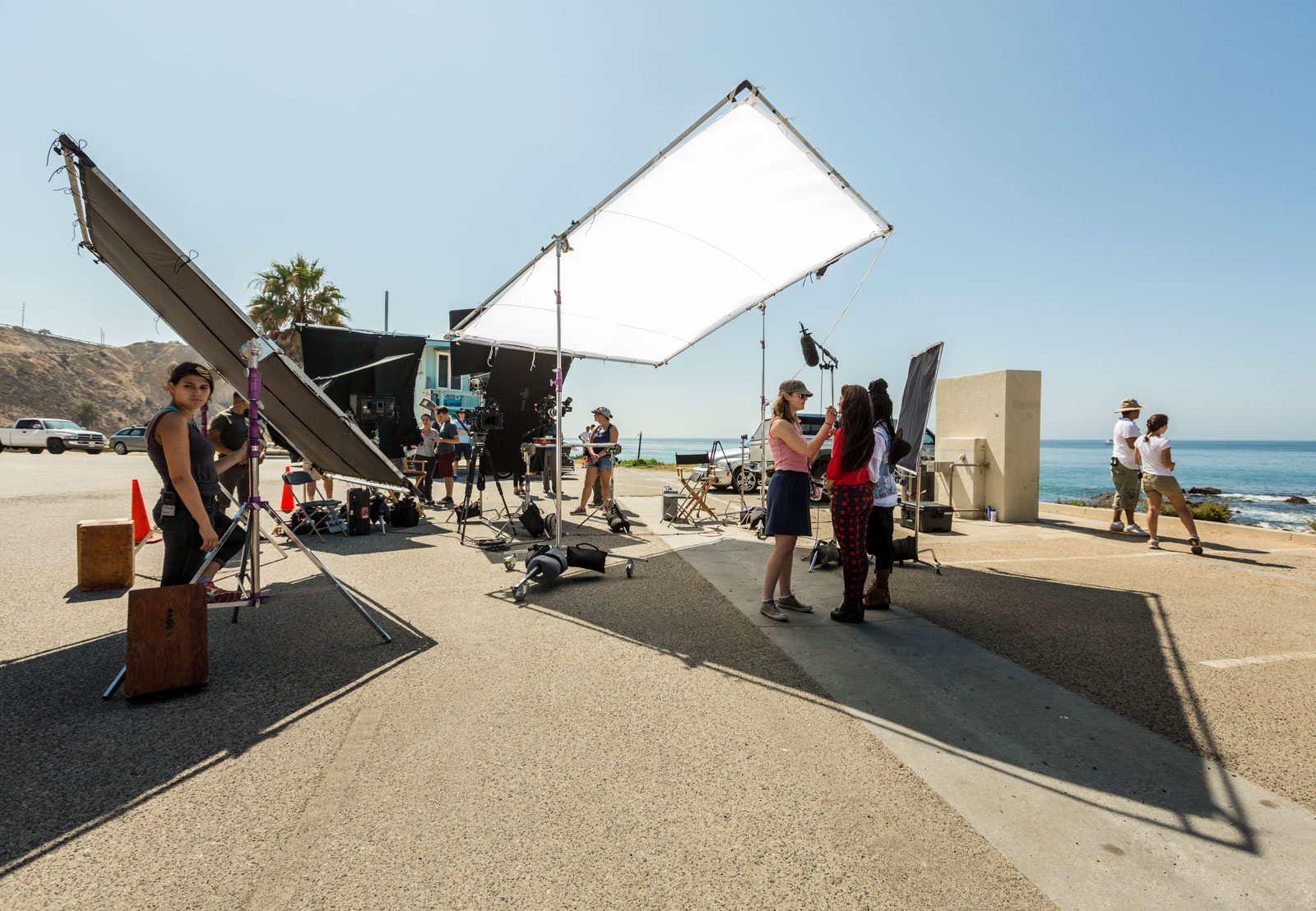 That interview set-up incorporated a 12'x12' of ½ Grid overhead to diffuse the toppy sun, an 8'x8' Ultra Bounce on the camera right side for a key light, and a shiny board through a 4'x4' frame of 216 to give a little edge on the camera left side of the ladies.
The final interview highlights just how forgiving the FS7's 14 stops of advertised latitude are! Linda and Ernie's interview began at a time with limited access to direct sun. We couldn't extend our gear into the live street either, so our grip options were limited. The amount of detail in the highlights and shadows is really impressive. The theatre and picture car look great even with the sun blaring!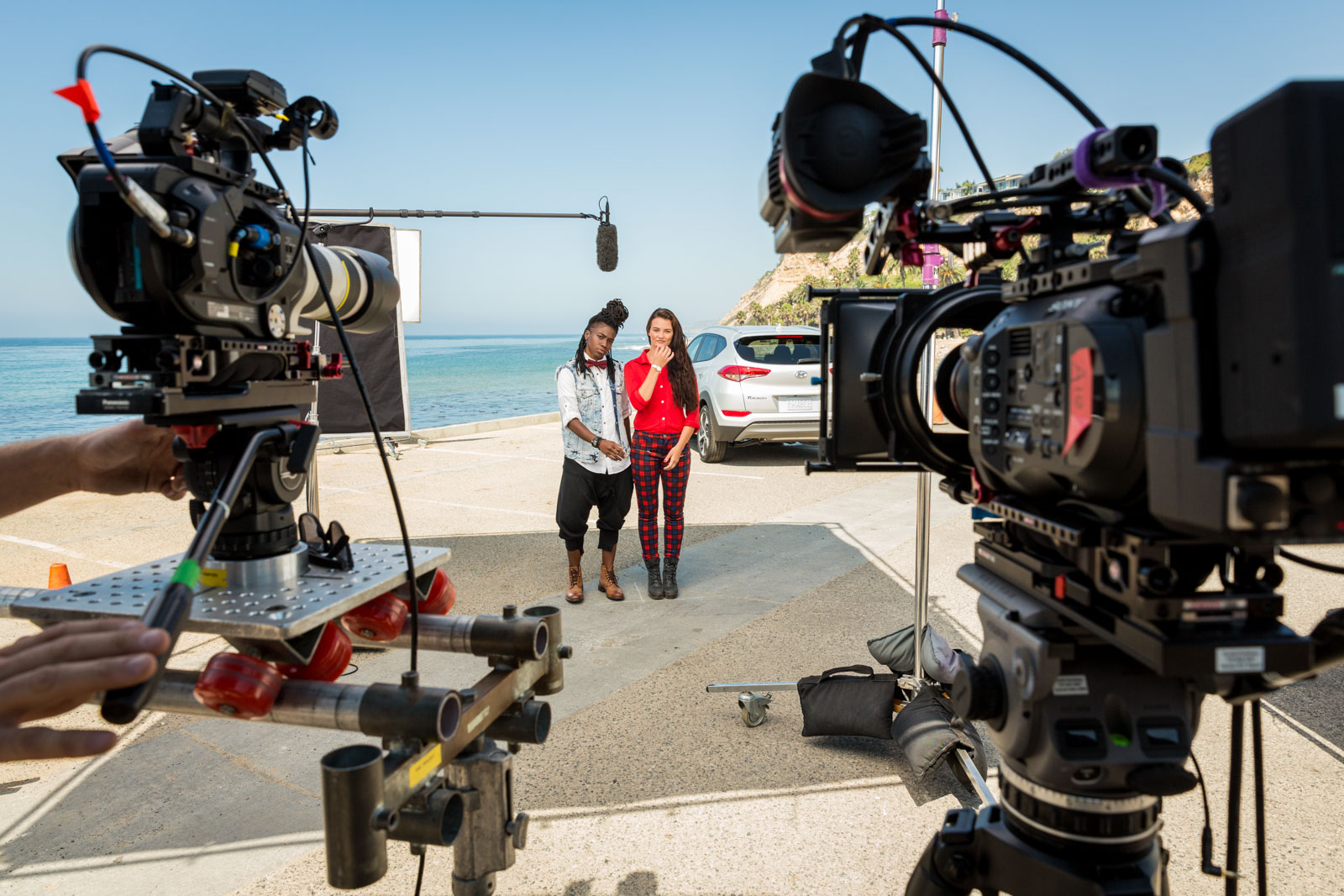 What would you change about your partner's driving style/habit if you could? Since I'm single, I don't have to answer…
---
---