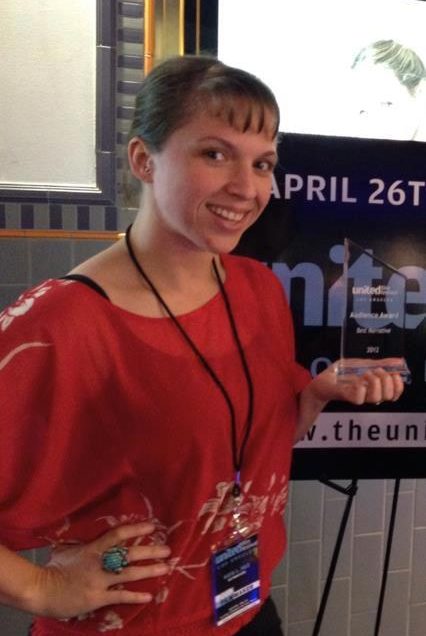 Great news for nudists and enthusiasts of our independent film, Act Naturally: we won the Audience Choice award for "Best Narrative" at the closing ceremony of the 6h Annual United Film Festival – Los Angeles on May 3rd. One of the stars, Katie L. Hall, who also served as a writer and producer on the film, posed with our first piece of hardware on your left.
We hope to keep the momentum going strong heading into our screenings on Tuesday May 15th at the 5th Annual United Film Festival – New York and Monday June 4th at the 3rd Annual United Film Festival – London. Tickets are still available for both shows here. The NYC screening is at Cobble Hill Cinema in Brooklyn for $10.75 and the London showing will set you back £10.52 for the Roxy Bar & Screen.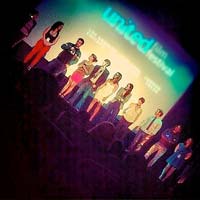 I'm also happy to share with you some recent press links, which includes a write-up in the "Pop Candy" section of USA Today by Whitney Matheson. If you prefer aural stimulation, JP has kept busy making the Podcast rounds. Around the 40-minute mark of the latest podcast of The Naturist Living Program, you can catch our writer/director, JP RIley sharing some updates about the film (mp3-direct link here). You can also hear the always cheery, Katie and JP, on Carrie The Conversation's show from April 20th. Be sure to like our Facebook page to stay in the loop, if you haven't done so already.
Finally, if you don't live in one of those fine cities (of if you do and prefer to watch movies on TV in your underwear), then you can rent 'Act Naturally' for only $8 on Prescreen.com.
---
You might also like
---
---