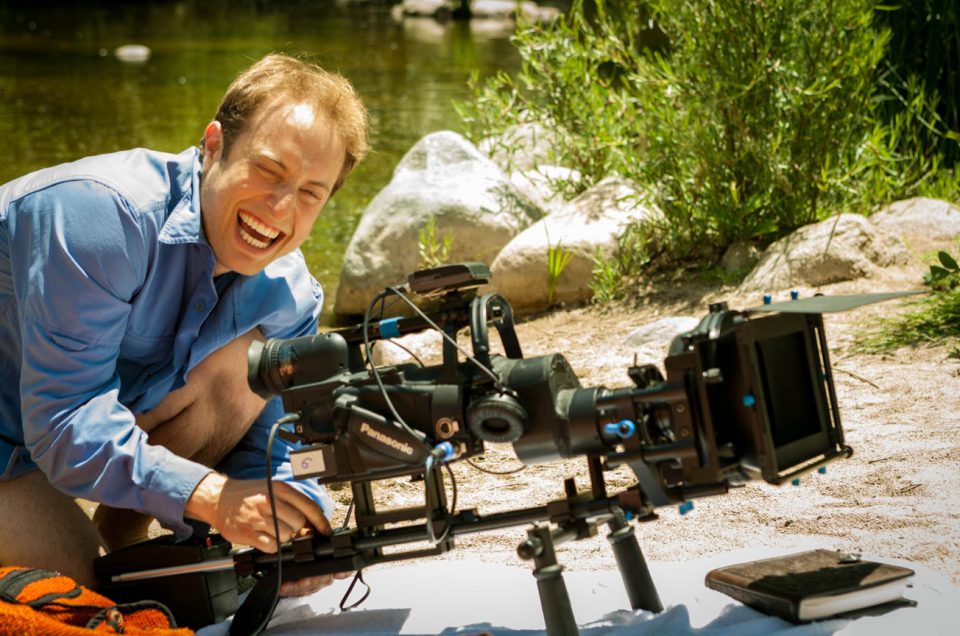 On a bad day, the official website for "Act Naturally" gets 500 views. On a typical day we get over 1,200 views per day. That's impressive traffic for a movie that few people have seen with no money spent on advertising. A few months back, I discussed some of our grassroots marketing plan and it has long been in the plans to release an updated version of the film's website. The previous incarnation, which I'll leave up for future generations wishing a walk down memory lane, was only supposed to be temporary. I hastily built it in September of 2008 assuming that we'd later hire somebody to do it for real. Unfortunately, that day never came and as word spread about our little indie, I became self-conscious of the low-fi nature of the site. In that time since I designed/built Act Naturally's site, I had done several others and became proficient with the WordPress engine. This knowledge was burning a hole in my pocket and I wanted to make something bigger and better, but time was always in short supply.
The tipping point came around March when we started to get a lot of heat on the movie. I made time to work on the site between gigs, but the process is timely and incorporating notes from my fellow producers further delayed finishing.
It is with great pleasure that I can finally share the fruits of my labor. Feel free to leave your feedback below and listen to our second feature on the Bare Oaks Naturist Living Show out of Canada. I made a few edits to the original audio to keep it focused on our production, but didn't alter the content.
I'm also happy that the new site features the one sheet that I designed a few years back. I'm proud of it and thankful that I took a still of that image when we originally shot the final scene to the movie. Instinctively, we all felt that it was the movie poster image, but for some reason I failed to take a version of it vertically. To rectify the situation, I artificially create that vertical space above their heads with the magical clone tool in Photoshop…
---
---