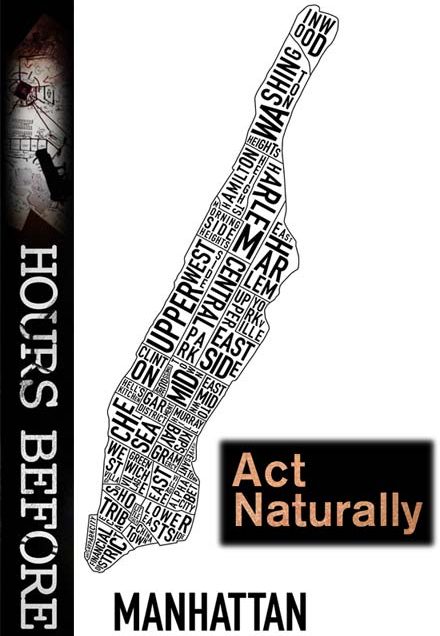 If you live in the tri-state area and wish to see a couple of my latest projects, then you are in luck.
As part of the 5th Annual Manhattan Film Festival on July 22nd at 4pm, "Hours Before" will close the Dramatic shorts program. I can't seem to find a price or other information for tickets yet.
On August 2nd, you can catch a screening of "Act Naturally" at the The SoHo Gallery for Digital Art (138 Sullivan St. New York, NY 10012). The screening will begin at 7:30pm and is clothing optional. Tickets can be purchased for $12 online or for $15 at the door.
As a bonus, enjoy this great interview with "Act Naturally's" Josh McVaney and JP Riley on Baltimore's 98 Rock morning show with Mickey Amelia & Spiegel.
---
You might also like
---
---