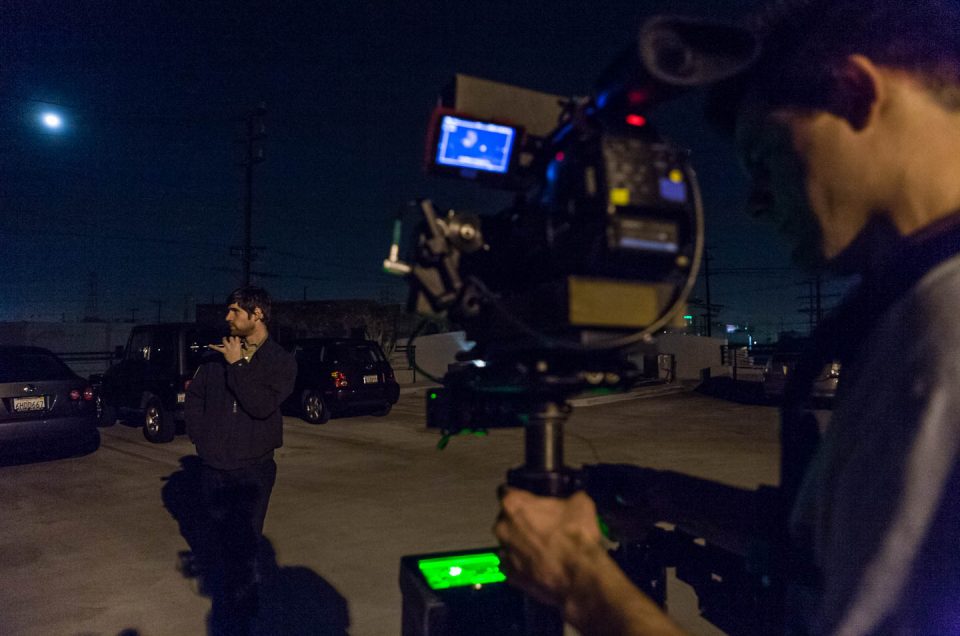 Sorry, I couldn't help myself…April Wright's short film, "The Graveyard Shift" will make its world premiere at The 7th Annual Dam Short Film Festival as part of the Horror: A Supernatural Tales program in Boulder City, NV (home of the Hoover Dam, hence my bad joke and name of the fest). It will screen on Wednesday, February 9th at 9:15pm.
We shot the film over the course of an evening in downtown Los Angeles on January 31, 2010. The film was initially supposed to shoot on the 17th, which was the weekend that we shot the party scenes for the music video for "Foot on the Gas," but weather forced us to cancel. It would've worked out perfectly because both films were going to share equipment and crew. In the end, it worked out fine and we were able to reunite with my steadicam operator, Brad Grimmett, and 1st ac/gaffer, Cameron Shaw. Yeah, it was that small of a show…
You can also watch the film here.
---
You might also like
---
---